Sports Dietitian: Gillian Quinlan BSc (Hons), Clinical Nutrition and Dietetics, PgC(Hons) Sports and Exercise Nutrition, M.I.N.D.I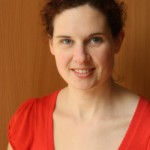 About Gillian
Gillian Quinlan qualified as a dietitian in 2002 with a BSc (Hons) from Trinity College Dublin, and more recently achieved a postgraduate qualification in sports and exercise nutrition from the University of Coventry. She has level 1 accreditation in kinanthropometry (measurement of body composition) from ISAK (www.isakonline.com).  Gillian is a member of the Irish Nutrition and Dietetic Institute (www.indi.ie), the professional body of qualified nutritionists and dietitians in Ireland. Gillian has over 8 years experience in the clinical setting and has provided dietetic advice to a wide range of athletes including triathletes – recreational to national level. 
Optimal nutition
Whether your aim is to complete your first sprint triathlon, improve your stamina for ironman, or simply reduce your body fat, I will help you achieve this.
Optimal nutrition when combined with training will
• increase your stamina, strength and endurance,
• modify your body composition and physique
• improve your recovery from training
• increase your energy for daily living
• avoid nutritional deficiencies
Sports Nutrition Consultations
Nutritional consultations will be tailored to suit your individual needs and will involve the following:
• Discussion of your nutrition and sporting goals
• Assessment of body composition
• Detailed assessment of your current dietary and lifestyle habits
• Comparison to current evidence based guidelines
• Formulation of individual goals and personalised nutrition plan
Clinical Nutrition Consultations
With extensive clinical experience Gillian also provides nutrition consultations on clinical conditions such as heart disease, diabetes, kidney disease, overweight and obesity, coeliac disease and other gastrointestinal disorders.
Please do not hesitate to contact me to arrange a consultation, bookings and enquiries to bookings@gotri.ie or Contact Us at GoTri.ie
____________________________________________________________
Drinking during exercise
Do I need to drink fluid during exercise?
No matter how good your diet or training plan, if you are dehydrated your performance will suffer. Being dehydrated during exercise means your core body temperature will rise, your heart and blood vessels will be under increased strain and your muscles will tire more quickly. This means that both your physical and mental performance will be reduced.
How much fluid?
The amount of fluid you will need during exercise depends on how much you are sweating. Some people naturally sweat more than others. The fitter you are the more you will sweat. Larger people tend to sweat more and we will all sweat more in hotter and humid environments.
For most people the performance reducing effects of dehydration are evident when they are dehydrated by more than 2% (American College of Sports Medicine, 2007). This means that you need to ensure your body weight does not fall by more than 2% during exercise from loss of fluid (sweat loss).
Try weighing yourself before and after your next long cycle. A kilogram of weight lost is equivalent to a litre of fluid lost. For example: a triathlete weighs 70kg before a cycle and 68kg afterwards. They have thus lost 2.8% of body weight due to fluid loss. This is too high and this athlete needs to drink more fluid on the bike. The aim would be to stop their weight dropping by more than 1.4kg (2% of 70kg).
Overhydrating is inconvenient and potentially dangerous. Ensure that you do not gain fluid weight during exercise. This is more likely to happen during longer, low intensity sessions where you have plenty of opportunity for drinking and are not sweating at a high rate.
What type?
You can use plain water to rehydrate especially for shorter, less intense sessions. For longer sessions I'd recommend using a drink that contains carbohydrate. This will serve two purposes: rehydration and refuelling. Commercial sports drinks are suitable. You can also make your own carbohydrate drinks by diluting cordial or fruit juice. The best tolerated carbohydrate concentrations appears to be 5-8% (Jeukendrup, 2005).
Key points
• Ensure that you are well hydrated before you start exercising
• Monitor your pre and post exercise weight changes and aim to lose less than 2% body weight
• Practice your rehydration strategies well in advance of competition
• During exercise, try to match sweat losses by drinking small volumes of fluid regularly rather than taking large quantities in one go.
• Rehydrate fully after exercise replacing all losses.