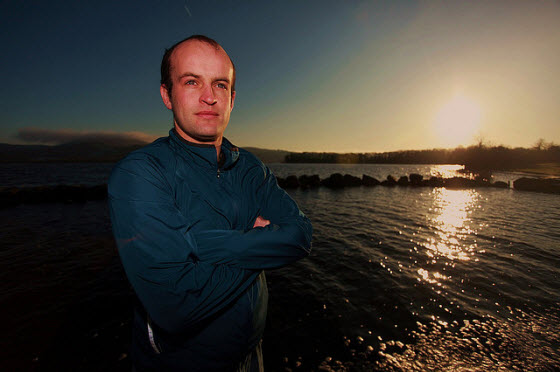 Mike Jones GoTri's Adventure Racing Guru!
Qualifications:
BA in Outdoor Education
Coaching Ireland Level 2 Tutor
Irish Canoe Union level 3 Instructor
Irish Sailing Association, Sailing, Windsurfing, Powerboat Senior Instructor and Emergency care instructor
Irish Coast Guard RIB Coxswain
Experience:
I have been involved in Adventure sports in many different ways over the past 20 years. I have been part of several land and water based expeditions across Ireland and have had amazing adventures and epic days out in Norway, Nepal, Corsica, France and across the UK. Most of my racing has been confined to Ireland and when I can I get out and sample some of the great Adventure races and Triathlons that our little Island has to offer. In 2010 I spent 57 days at sea on an Ocean rowing boat as my 5 crew mates and I crossed the Atlantic unsupported from Morocco to Barbados.
Best racing experience:
I am torn between an epic and painful 2 day Lowe Alpine Mountain Marathon in Wicklow back in 2000 and a super fast and clean run on the Clare Glens River at the Invitation race back in the spring of 09. Both totally different but hugely satisfying, even though I didn't pick up any silverware.
Best beginner tip for adventure racing enthusiast:
Eat and Drink little and often, Beware the BONK! And Ditch the iPod just listen to your body!
Contact GoTri.ie to see how Mike's experience can guide you to your best Adventure Race result