Training sessions this week: This is the main format until xmas 2013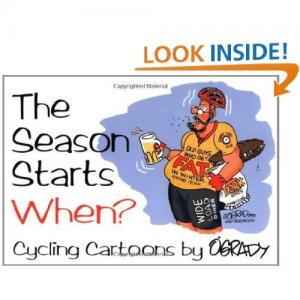 Monday : am swim (shannon masters ) 7-8:15
Pm : monday Turbo – core- plyometrics
Tuesday: pm run session
Limerick 6:30 Ul sports arena
Shannon st.senans car park
Wednesday : am swim shan masters shan pool
7-8:15
Pm turbo – strength work with STL limerick
Thursday
Am swim Ul shannon masters 7-8
Pm
Ul 5k running series
Warm up cool down target 12k
Friday
Am shan masters 7-8:15
Pm off
Saturday
Am swim to core 7-9am
Am shan run 13k easy conversational pace dist run
Sunday
Long bike with CRNS
Shan pool 8:30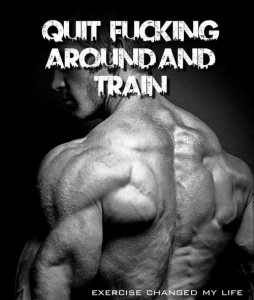 Monday Murder Training group 6 week program leading into Kilkee 
This group is open to all athletes from any club — you need to me a member of Triathlon Ireland — and if you want to join a Club GoTri Racing team is a great one (slightly biased )
Night one – may the 13 was the assessment night and we had 20 folks in the water with two clear groups
Any athletes who want to come along who don't want to swim and would like to kayak support — can partake in the Turbo/run/core free of charge. please email info@gotri.ie for details – must be water confident and have some kayak experience
what do you need to bring with you each week
*wetsuit, googles x 2, hats x 2 , wetsuit lube, runners, turbo, skipping rope,bike shoes, cycling shorts, towels, drinks, snack.
Group 1
beginners/intermediates —> this group is led by Coach STL
Group 2 
Intermediated/advanced —-> this group is led by Rory Sexton and David Richardson
The plan for the next few weeks is based on competing at kilkee but will be helpful to all training for open-water triathlons
Night one of program
all ready to start at 7pm sharp — all athletes must sign on and sign out of the water! we operate in a buddy systems
*dry land wetsuit warm up and stretching
night 1 may 20th
group 1 —> 
night one focus : sighting and sight breathing
turbo — power work and 8min turbo efforts
group 2 —>
starts into cruise intervals open water
aim to cover 3 to 4k open water
turbo — power work and 8min turbo efforts
night 2 may 27th
group 1 —> 
group starts – open water starts – refresh open water sighting and sight breathing
asses athletes ability to swim distance of aimed event ( athletes not aiming for kilkee but have entered a triathlon of choice be it a tri a tri or other lets see what distance you can do)
water side question and answer session 5 mins — topic what do i do if ?
example – what do i do if i swallow loads of water? what do i do if i loose my googles?
Turbo to core :
sub threshold efforts mixing cadences – plan to increase time effort above to 10mins
group 2 —> you will need paddles this week
buddy strength drills
tip tap drills
drafting drills
aim to cover 4km
Turbo to core :
sub threshold efforts mixing cadences – plan to increase time effort above to 10mins
night 3 june 3
group 1 —> you will need your fins tonight
open-water swimming drills
what you do in the pool need to transfer to the open water – tonight we go through the rotation drills that we do in the pool to make you more hydro when swimming open water while applying your higher stroke rates etc
full explanations on the night
Turbo to run night
Transition skills
group 2 —>
15 x 100m open water swim efforts – each with open water start off 30 recovery
we will aim to have groups of 4 with 2 leaders per group that will rotate each effort
faster swimmers in this group will use a band to reduce leg kick
turbo to run efforts
transition skills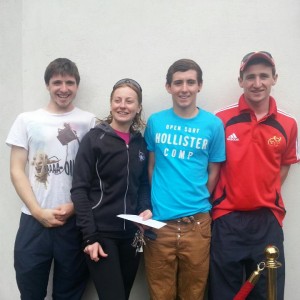 January Saturday swim sessions with Shannon Masters
saturday swimming sessions are starting back this saturday the 5th 
7am until 9am 
over this month we will re-intro swim to core and swim to bike workouts will be the last saturday of every month
Aim high in 2012 get swim fit for the triathlon season and the masters swim galasswim to core
*benefit = being in control of you body alignment helps your swim rotation and extension of stroke allowing you to deliver more power into your arm action while using the core power house of your hips to add to your performance
swim to bike
* the forgotten transition- its the first transition it can be a killer for those not from a swim back round and these sessions will help lower the energy cost to your body by training it doing exactly what we do on race days
please contact shannonmasters@hotmail.com for any info
club rothaiochta Na sionnaine (shannon cycling club ) Normally leave the shannon pool at 10am sharp every saturday morning with 2 distinct groups that athletes are welcome to join(if joining on a regular basis you will be asked to join the club or have a club license  from cycling ireland or tri irl for insurance reasons)
 New foam Roller and injury prevention class
Saturday 12 of January @4pm shannon Sports injury clinic Purchase Course here 
0879973313
The cost of health care in Ireland is rising year after year, learn how to effectively treat and look after your personal injury niggles.
learn to use your foam roller as an effective massage aid and injury treatment tool
learn how to use your roller for core/balance and proprioceptive training
Group demonstration class along with injury talk and effective self care treatments
The course is 2hrs long, you will need to bring shorts and a training top with your
you will receive learning handouts and one to one help on the day with the exercises
Some of the reasons to come on this course:
You can use the foam roller to provide self soft tissue mobilization (SSTM). Benefits of SSTM includes: improving muscle flexibility and tightness, decreasing lactic acid, decreasing muscle fibrosis (adhesions/scar tissue), and decreasing your risk for injury. By using your body weight you will put pressure through your muscles in order to regulate areas of increased muscle tone or tightness.
Great for all types of athletes or everyday work a holic
Rollers for sale  here
GoTri Triathlon Coaching & Therapy clinic
Physio & Physical Therapy
Shannon Swimming & Leisure center
Train Smart : Train Happy
OCTOBER 2012
GoTri-Lates @ the Shannon Leisure Centre from 7 to 8pm every tuesday evening
A session of pilates/core/cardio/stretching. All the things we dont do as athletes but know we should. Those little things that make the difference to our bodies and help us perform day in day out.
New block of Monday Murder

Starting on Monday the 13th of August we will be advancing our open water swim program ins preparation for both the Ironman 70.3 in Galways and the www.i3swim.ie which will take place in late september
Meeting each monday evening at 6:40 ready to go at 7pm meeting at www.ulac.ie
Beginners athletes will be in the water first for a 50min open water drills and skills session with an option to run after, these runs will change on a weekly basis always bring an energy snack and plenty of clothes as weather can change. A team captain will be appointed to run with you and go through the session.
Advanced athletes will also meeting t 6:40 but will run first with core a high possibility each week, ready to start in the water at 7pm sharp.
we believe that after 3 weeks of solid open water instruction all athletes will be able to swim together by week 4. (at different rates, but in full open water confidence )
Training together really helps to push each other to new heights and being part of the GoTri crew really makes the difference when it comes to personal best times and experiences
any questions please email info@gotri.ie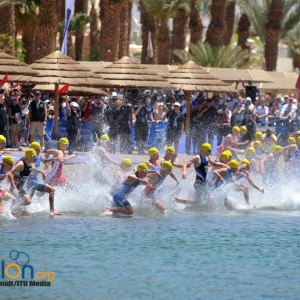 Open water swim training returns on Monday May the 7th (next monday evening

at the Ul activity centre 

Aquathon training sessions on wednesday evening ( 3 wednesday evenings with increasing distances ) begin May 30th (then 6 of june and 13th of june)
This coming monday there will be a fully coached session with an option for bike turbo and run session, which should help to warm us up again

We are launching the new open water season with a wetsuit demo night, so you can try before you buy or even just check out how a different wetsuit feels in comparison to the one you have.
There are 7 week until kilkee, the plan is based on taking the last week very easy, we will be in the water on the 18th this will be an easy session and talk about how to race the hell of the west.
18th of june

easy swim and race talk
topics
race morning
setting up transition
warm up
race start
swim
bike
run
transitions

monday night murder crew  ( T-shirts will be done for all summer survivors

beginners we ask that you arrive for 6:30 to sign on -meet and greet with coach, safety rules etc in the water for 6:45
warm up run post swim session 3km and stretch
beginners we will be putting in place a 6 week plan aimed at getting you up to the olympic distance of 1500m, through the knowledge and friendship of the GoTri team we will help you in confidence, stroke technique applicable to open water, group swimming and entry and exits
we will focus on doing the simple things right from breathing and sighting to entry/exits along with wetsuit transitions


advanced : please arrive for 6:45 you will run first – team leader will run with you, and start on the kilkee plan intro to the hill strides in prep for dunlicky course (oucho)
The 6 week plan will be aimed at kilkee hell of the west, you will cover swim/bike/run/core most monday nights all aimed at getting you your goal time
Through team spirit and encouragement from all the team athletes and coaches you will learn to apply more power to your strokes, sight breath more effectively, drafting, pacing, and all the other little things you never even knew you needed to know



Biking will included hill work on the Boru course so will be beneficial to all those aiming at races later,
Running as mentioned above all the running during the first 6 weeks will be aimed at kilkee.
Safety
safety is paramount, it is very important – that all athletes arrive on time and sign on and sign out.
We will at all times operate in a buddy system and anyone arriving late for there group will not be allowed to enter the water until the next group enter.
safety guidelines are there for your safety and the safety of your team mates.
what do you need to bring with you??
2 x swim hats
2 x goggles
wetsuit
tri-suit for under the wetsuit and or swim togs etc
if taking part in the other sessions
bike/turbo/shoes/hr monitor/running shoes/dry t-shirt
The Painful part
Cost of the 7 week training plan is 65 euro
Cost of those signing up for the race night chat 10 euro
Cost to GoTri team members 50 euro
All those who come along to the 7 training nights will recieve a 5 euro discount on the Aquathon training sessions
Any questions or information request please email info@gotri.ie
 January the 28/29 Training Weekend- Limerick
Dear AthleteThe GoTri Coaching Team is hosting an Endurance training weekend at the University of Limerick 28/29 januaryThe weekend will consist of 4hrs of Pool time, focusing on AEROBIC ENDURANCE sessions with drills and technique work.
…
Cycling time over the weekend will be 5hrs, both turbo trainer and road sessions. The bike sessions will focus on Power development and time trial training sessions that you will be able to take away and use in your own training time. ( handouts included)core training 40mins .We will focus this session along with foam rolling to help you achieve an optimal balance to your core/flexibility routinerun session drills and hills. Drills to help you run faster off the bike and hills to help both build strength and used a secret speed sessionWe are very fortunate to have both the university of limericks 50m pool and the University of Limericks activity centre to host this special camp and Olympic Cyclist and Former Pro cyclist David O Loughlin on Hand to give you plenty of advice and training Recommendations.
There is an opportunity to both test Wetsuits and Get some Power testing and your cycling position assessed during the training weekend. David will have his Watt bike Power testing Rigg with him, Professionally assed riding position, with individual leg powered analysis.
Cost of the training weekend is E95 euro.
Power and bike assessment is extra – E50
If you would just like to take part in just certain section of the training camp, that is no problem just email Stephan/mike at info@gotri.ie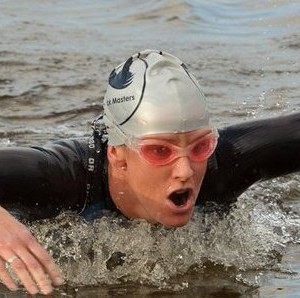 GoTri Swimming Class: 2012 January the 19th
 Getting you Race Ready with a great Technique

when: 8 to 9pm thursday evenings @ul
Cost = E120
Contact: info@gotri.ie
Technique focused coaching delivering great results
 Restarting Monday the  9th of January 
GOTri Turbo-Core-Run class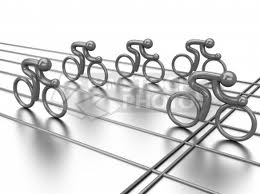 location: ULAC centre Killaloe
When: monday evenings 6:45 pm
You need: turbo,bike,water bottle,towel,runners,spare top and lots of energy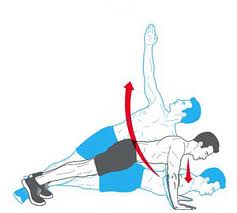 GoTri Swimming Class
when: 8 to 9pm thursday evenings @ul
Cost = E120
Contact: info@gotri.ie
Technique focused coaching delivering great results
Starting October 6th until December 15th
Foam Roller Master class.
Where? UL Activity Centre 6:30pm start
2hr class
Cost? €50:class
€75:class+classic foam
€90:class+trigger point foam roller
Duration : 2 hours
With Who?
 Stephan Teeling Lynch (Coach+physical
therapist)
Lynne
Algar (Physical therapist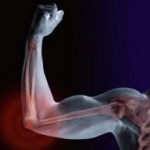 Lots of exciting events coming our way soon folks, and GoTri has just the training you need!  Have a look below for details of both group and individual training details and schedules.
Aquathon Series:
The GoTri.ie Aquathon Training Series is brought to you with the help of the great folks at the University of Limerick Activity Centre.
Training sessions run in August on Wednesday evenings at the University of Limerick Activity Centre at Two-Mile Gate, Killaloe. The dates and distances for the series are handycap based, beginners off first
Wed Aug 10th (500m swim + 1.5k run)
Wed Aug 17th (750m swim + 3k run)
Wed Aug 24th (1500m swim + 3k run) *short option, same as week 2 for weaker swimmers.
Race dates: all races will start at 7:15 pm with pre-registration open from 6:30pm
Great prizes to be won: smiles to be had and great training to be achieved.
The Aquathon Training series is aimed at those who want to try and get fit and for those who want a great training session. The training series is a great way of seeing yourself improve week after week and to get some great advice from some great coaches and other athletes at the event.
More info here, and also please check out the face book page: http://www.facebook.com/home.php#!/aquathon.triathlon to keep up to date with all the tips and info on the training series.
Lough Derg Monster:
Training sessions will be taking place every Monday evening from 6pm to 8pm at the Ulac Killaloe activity centre.
This great training venue is the home of the Lough Derg monster Adventure race and the GoTri Aquathons and many more great events.
Sessions will include swimming, SnC core work, running, cycling and much more.
Cost of the Monday night sessions is only €5
The sessions will be powered by Power bar products so if you're in need of any gels or energy drinks drop Stephan an email or just ask on the night.
For details for the Lough Derg Monster, check out: https://www.loughdergmonster.ie/_2011/
Cycling
There is a new Thursday night cycling session for all leaving from Fitzgerald Flowers in Eastway Business Park [toilets and coffee for all finishers

] leaving at 6:30pm.  A quality riding session with like minded individuals 2hrs long, each week will be different route. If you are interested, please email us at info@gotri.ie
If you are interested in doing Galway 70.3 and Kenmare events, remember, we have triathlete training programs available from Brian Jenkins, GoTri's long distance coach.
If you have Gael Force on your mind, or any adventure race Mike Jones, GoTri's Adventure race guru has training programs available.
Email: info@gotri.ie
For any of the above activities, Compressport compression gear is now available by contacting us.  Our Online shop will be ready soon.