One of the most enjoyable sessions we have had a club in many years, A backwards training triathlon!! 2015 has been a great year for our young club, Imagine we are almost 4 years old now 🙂
What does a backwards triathlon entail ? run to bike ( turbo in our case ) to swim. Stl gave out the time handicaps to make it fair and competitive to all.
Our new run takes in the lovely new path that runs along the main road from two mile gate to Killaloe. No more killer hill in the woods but a great safe challenge for all.
Our bike consisted of a 25min turbo effort at a purposed threshold pace – this was run under honesty policy. So we have a bunch of messers in the club. Juniors doing a shorter bike.
The fun on the night was had watching the brave and faithful trying to get on their wetsuits while sweaty and tired from the bikes. A few were smart and had sneaky tactics to get there stuff on……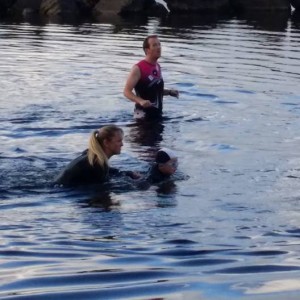 Thanks to all who took part, thanks to Uladventure sport and all the staff for their help, Jen on timing and results and to all the parents for bringing the kids.
Paul and the adventure lads for kayack support of the 3 weeks of the sessions.
Please see results attached Aquathon Results 10.08
train smart train happy
STL
Backwards Training Triathlon 2015