Articles and Links 
Coaching is what we do best, we believe in bringing the best advice and advising best practice to make your goals a reality. We have developed a team of athletes and we want to help you to cross that finish line with a smile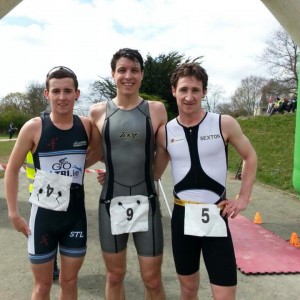 Check out Triathlon coach stephan's page here 
Please click the links here to read our coaching articles from our coaches and guest writers
If you would like to write an article to be published on our sight please email info@gotri.ie and we would love to hear from you
Killkee Training Tips and advice for the first time racer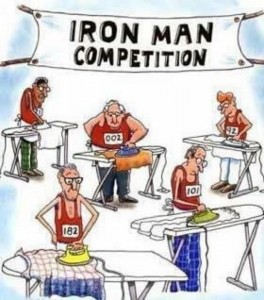 Kilkee Advice
Race Day Advice: for beginners
1. Swim: If you are a nervous swimmer, start at the back or out to the side to avoid the fist-fest that often occurs in the middle of large swim starts. It's a long day waiting 5- 10 seconds to let the main bunch off isn't going to impact your overall time. Put you goggles on once and don't mess with them too much and don't tighten them anymore than your regular swim sessions.
2. Clean your hands well of all cream, Vaseline/bodyglide before putting on goggles etc.
3. Use a "rash vest" or Vaseline/Bodyglide to prevent the wetsuit cutting your
neck/underarms if it has done so before. No gloves, shoes or flippers are allowed during the swim – wetsuit only and or neoprene hat under the swim hat provided by race organisers.
4. Swim steady, calmly and use long steady even strokes and look up very regularly to make sure you don't swim in zigzags. Avoid "overkicking" with the legs, as you'll need your legs more on the bike and run – the wetsuit will keep the legs floating behind you anyway. If its rough on the day – apply a slide and glide type stoke and try and slice through the waves than go over them – look up for the swim buoys when on the top of the waves.
5. Getting out of the water don't stand too early – swim right to the very edge of the water till your arms are touching the bottom – only then stand up and start to walk run – if you stand up too early when the water is up to your waist or higher you'll waste valuable energy running through deep water and end up looking terrible for the swim exit photos!
6. If the transition is close to the waters edge wait till transition to take off the suit – if there is a big run e.g. >500m or so, then it will be better and far easier to take the suit off at the waters edge before it becomes really stuck to you along the big run to transition. A good compromise is take the arms and upper torso off at waters edge.
7. Timing: The organisers will manage and record your time so there is little point in trying to manage your own time by a watch – better to stay focused on the swim/bike/run and get your splits at the end in the bar, enjoying a drink!
8. Transition 1: wetsuit goggles and hat off – place neatly at your spot – helmet on and tie it– shoes on – then take your bike and out you go. Go steady and efficient through transition. Don't waste time – and unless it's really cold there is no need to do a full towel dry – the wind on the bike will do that for you. Socks are optional at this stage but can be hard to put on with wet feet – might be best to leave till transition 2 (bike-run)
9. On the bike- ride your own race – ride strong, steady and comfortably but "within" yourself at all times – if you have bundles of energy save it for the run. At the start of the bike give yourself a few miles/20-30mins to settle down after the swim, and then put the "boot" down if you feel good. If its especially windy don't ride a hard slow gear into the wind – use a gear that lets the legs "spin" into the wind and then by all means use all the big gears when the wind in behind you.
Triathlon Training Programs, Adventure Training Programs, Personal Training programs, programs for all Beginner to Elite Page 1
www.GoTri.ie
10. Bring along a water bottle, ideally with a tried and tested sports drink (even diluted apple juice will give you a boost – but make sure whatever sports drink you use that it's not too strong a flavour – dilute to taste), pump, two spare tubes – even if you can't change a puncture, a marshal is permitted to help you and other athletes if it's safe.
11. Spin easy up all the hills.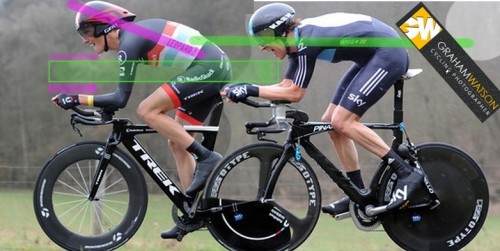 12. For the last few miles spin the legs to get them into the "run" mode, take in morefluids and perhaps a "gel"/sports bar with 10-20mins to go on the bike.
13. In transition 2 – rack your bike first – take off your helmet, then put on the runners.
14. If it's a hot day consider wearing a light hat, or sun visor and "shades" on the run.
(and shades on the bike) Also if it's planned to be anyway good weather use a high strength/factor waterproof sun cream (do so even if it's not1) before you put on your gear that morning. Factor 45-50 "For kids" works a charm –Even a cloudy day will give you sunburn when you are exposed for 3-4 hours. Tan lines are bad, melanomas are worse! So never underestimate the impact of the sun on race day – sunburn will increase the rate of dehydration and severely impact your race! Apply sun cream to the back, shoulders, arms and thighs, calves especially.
15. Run: Take the first 2-3 miles very relaxed and slow – use "pitter patter" baby steps going up the Dunlicky hill – this will help save the legs. Slow down to take on water at the water stations. Stay focused on the run the whole way – "Misery loves company" so if you see someone else struggling ignore them, there's nothing you can do for them – so focus on getting yourself home.
16. Keep looking up at all time – don't run with your head down as this will result in a shuffle instead of a proud energy efficient jog/run.
17. Use baby steps to get up the hills and gravity to help you get down the hills – don't try and hold yourself back going down as this will tire out the legs even more.
18. You might need to have another Gel or piece of sports bar at the half way point on the run or at say 4km to help you home.
19. Enjoy the run and don't do a sprint finish with someone else at the end unless you are racing for first place – sprinting at the end of all that usually ends up in either pulled muscles or very sore legs the next day – strong steady and comfortable all day is the way to a good time – last minute sprints = less flash on the dance floor later that night…….
20. Have food, liquids, shower and a rest ASAP after the race – enjoy the night out and well done!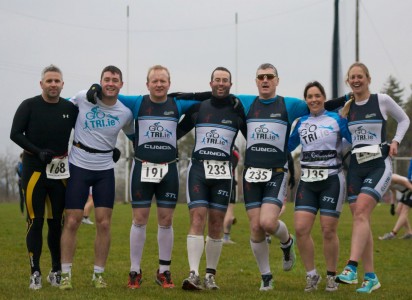 Some race day tips from Stephan Teeling lynch with input from Nial Collins and Eamonn Horgan. written 2008