Welcome to Shannon Masters Swimming Club
Coach Stephan Teeling-Lynch is head coach at Shannon masters. The club offers its members an opportunity to learn, train and compete in the sport of swimming. Shannon Masters was established in 2010 due to the demand for a club that catered for both the swimmer and the triathlete with the aims of improving not just their conditioning but also their technique.
The club caters for all levels of swim-ability from beginner to advanced. We do have a 2 length minimum front crawl standard to enter the beginner lanes. We mainly focus on distance front crawl events. However we cover all strokes in training.
The Club recognizes the importance of individual goals and we support each athlete in achieving their own potential.
The Club promotes a team environment, where friends gather, where the athletes have fun and train together in a safe, supported and encouraging environment. Shannon Masters Swim Club always aspires to give you the best Training environment, to foster enjoyment, competitiveness and loyalty.
Shannon Masters where appropriate or possible can be used for GoTri athletes where swim coaching is involved.
GoTri & Shannon Masters Night Swim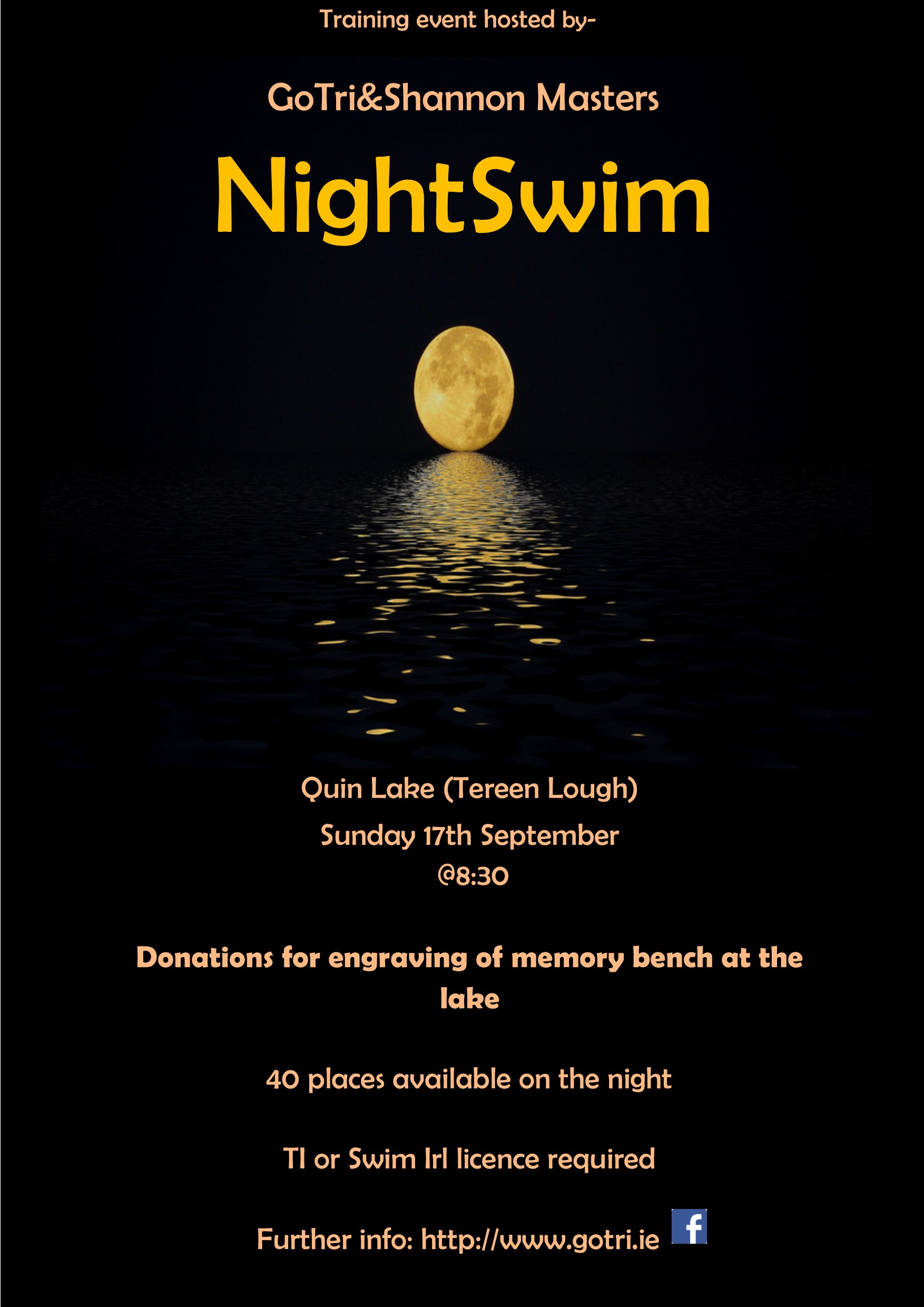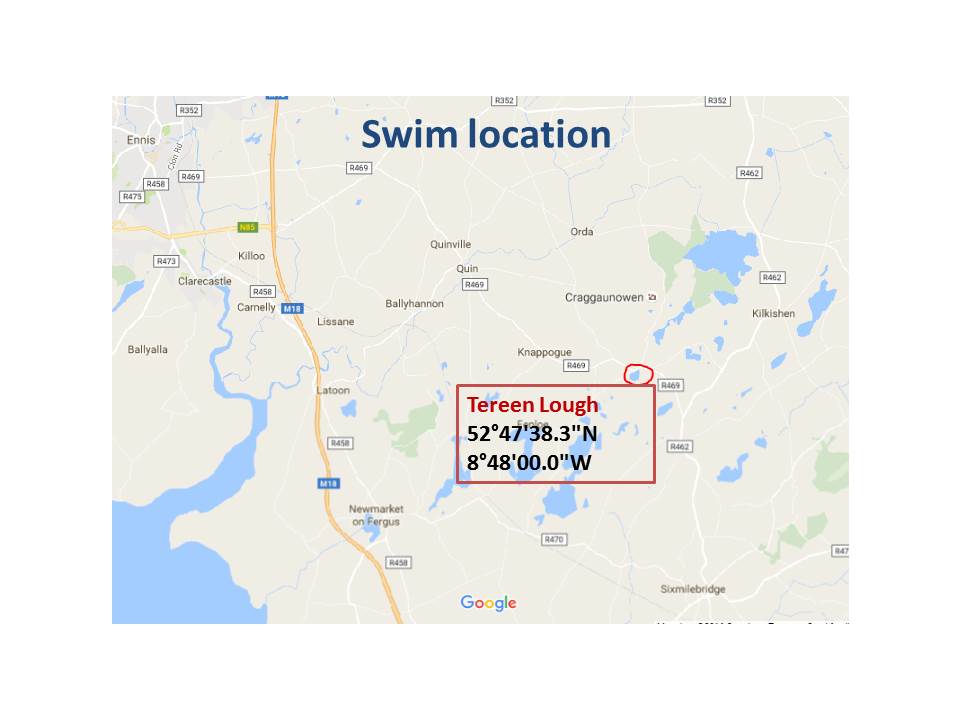 Training times:
Shannon Swimming and Leisure center
Monday 7-8 am
Wednesday 7 -8am
Friday 7-8 am
Please note: all are welcome to partake, we always welcome new swimmers but due to increasing numbers we may not always have availability. Please email Shannonmasters@homtail.com Where Mick or Stephan will get back to you as quickly as possible.
How to get involved ?
Email: shannonmasters@hotmail.com or phone/text Stephan Teeling Lynch on 087 9973313
All sessions will suit all levels. We have a number of lanes in each session and athletes are divided by ability.
All sessions leading up to Christmas will focus on technique and building aerobic fitness. As we progress up to December swimmers who are focusing on swimming gala's will start into event specific preparation.
The who, The what, The when
Who swims with Shannon Masters ?
We cater for all levels, I suppose a lot of people get put off by the term masters in the heading but we are by no means an elite club. We have swimmers as young as 19 and as old at 67 swimming with us.
Quote from Irishmasters.ie:
"Masters swimming is generally recognized as competitive swimming for adults who are over 25 years of age, though more and more competitions are open to swimmers aged 19 and over.The focus of Masters swimming is to participate in and enjoy the sport, build friendships, encourage healthy lifestyles and to compete against other swimmers of similar age.

The ability of Masters swimmers varies considerably, from elite swimmers, many of whom were national champions in their youth, to social swimmers who find that competition focuses their training more. The emphasis, as with all swimming, is not on how your competitors are doing but on how you are improving. Whatever your standard there is a place for you.

The social side of most Masters competitions is equally important, especially after the swimming, with strong bonds of friendship being formed.

Galas are held in many centres throughout the country with competition in age groups 19-24; 25-29; 30- 34; etc. etc. (with 100-104 being the oldest age group for which world records have been set.) Events usually conclude with a social gathering."
Please note - you do not have to compete to swim with us here in Shannon Masters, we would love you to compete but it is not a necessity to join our club.
The What ?
We are an endurance focused technique driven group of swimmers. We were not all blessed with the grace of many modern Olympians but we want to get the best out of what our bodies can achieve.
The how ?
You come training 🙂 - There are many sessions available. It is up to you as to how many sessions you can commit too. 1 to 3 are what most of our members achieve. Some may swim more, it really depends on you and your circumstances.
What do I need ?
Hat, goggles and togs to start with. As you go along you will be able to pick up the rest of the equipment, many members will have spares and will be able to advise you on what might suit you.
Full list.
Hat, goggles, togs, snorkel, fins, pull buoy, kick board,paddles.
Openwater swimming ?
We swim in many location during the warmer months. Generally from may to September. We teach openwater swimming and we run a series of swim training events. Where we build up the distances and the confidence to maybe take on events like our own Sean O Sullivan swim or other local events like the Thomond swim in Limerick
Swim Ireland
Shannon Masters is a swimming Ireland registered club and as such abides by and follows the Swim Ireland rules. All swimmers must become a member of Swim Ireland.
Not convinced to join ?
Try a session, Email Mick or Stephan at Shannonmasters@hotmail.com and come along and meet the members and see for yourself