Ennis Duathlon Report :
Rory Leads the way for his team mates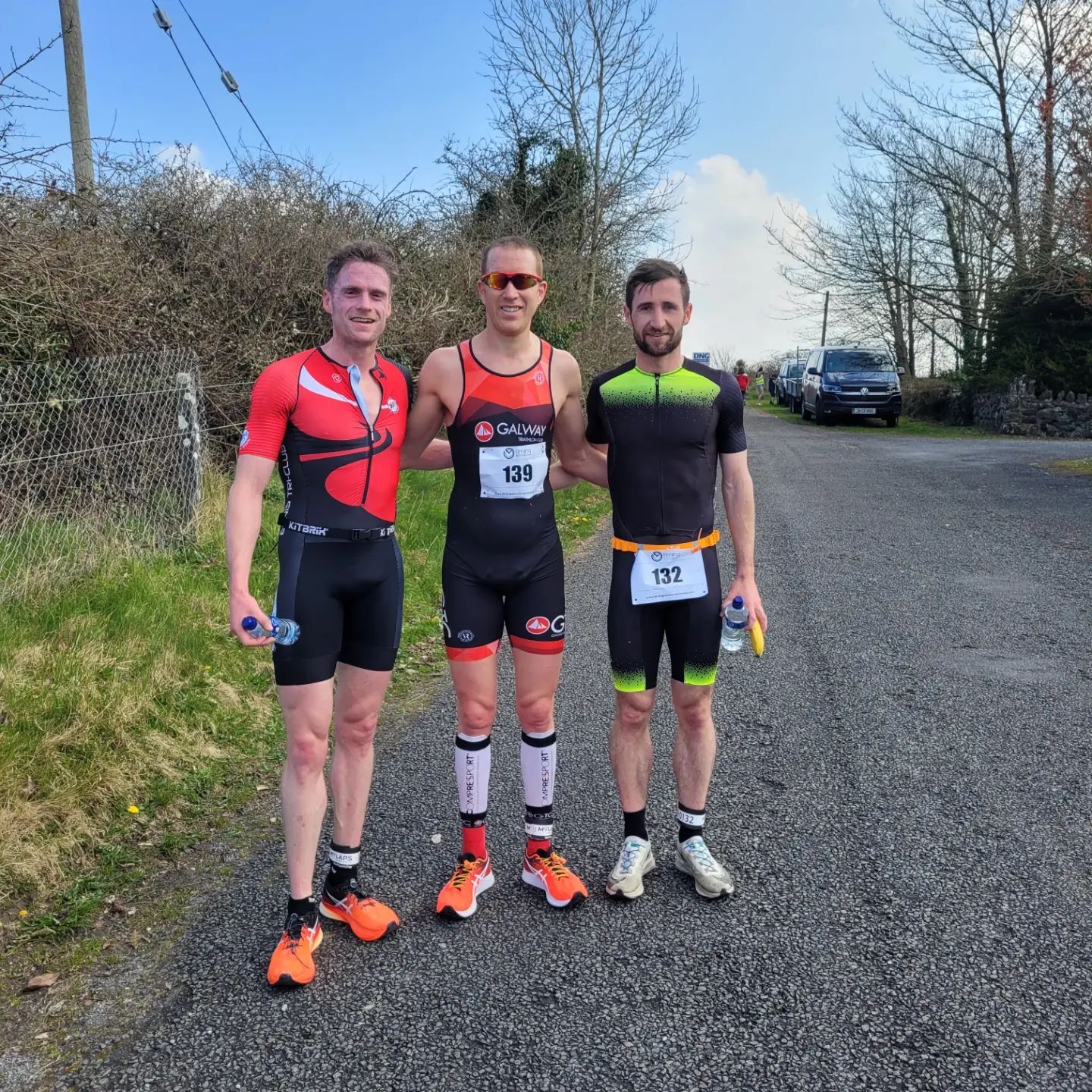 Rory Sexton again shone brightest for GoTri Racing Team at the Ennis Duathlon and like the old saying " a rising tide lifts all boats " captain Rory welcomed a few more of his team mates into the top standings. 3 in the top 10 ….. wohooo
With special permission granted to go racing on mothers day the team had great fun amongst friends and local rivals. Ennis Triathlon club put on a great show as per usual and the sun came out to support. A big thank you to Lisa O Neil for rallying the troops on the day and taking lots of photos
Link to full results  : here
We must give a huge shout out to Jimmy McIntyre for another great performance. Like a fine red whine getting better with age and we need to learn his secrets. 4th place on the day is a great result.
Darragh O Neil came home in 10th place which is a brilliant result for the training he is managing during his leaving preparations, we were delighted to see him back in action and cant wait for more to come once the big exam show is over.
Eoin O Neil put in another solid race performance and relay team of Neil and Broc gave it a blast, we were delighted Neil managed to pull Broc back into action !! and wonder woman Brigid Murdoch put in a great race for her first one of 2022 🙂 We have yet to get Ciaran Reynolds a tri suit but he is fairly loyal to his country of birth in Eden tri club lol great to have him with us and the energizer bunny Noel Marshal competing with a smile and not putting his injuries down as an excuse. ( a few who shall remain nameless are hiding behind those excuses 😉
A huge well done to all and we cant to race again soon with you all
Don't forget Time trial training every Monday night 🙂