Today saw the club host our Junior Aquathon for the second year running.
The event was a great success and fun was had by all.
Its great to be part of the Aquathon Series with Predator Tc, , Tri Athlone  And Galway Tc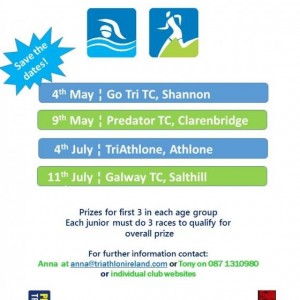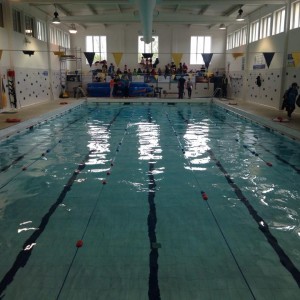 A massive thank you to Race Director Kiera Webb, all her race committee, marshalls and bakers.
Also a huge thank you to all the local clubs who came to the event – Ennis TC, Predator TC and Limerick TC, West Clare TC and Nenagh TC to mention a few.
We had a total of 95 juniors athletes across the categories and also 13 Splash N Dashers and thankfully the weather conditions were brilliant.
A fantastic well done to all who raced today. There were plenty of proud parents at the finish line. We hope you all had a great day and look forward to seeing you again next year.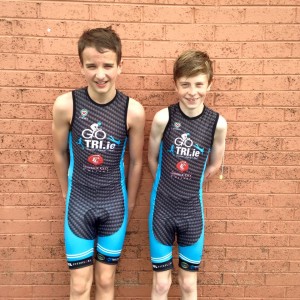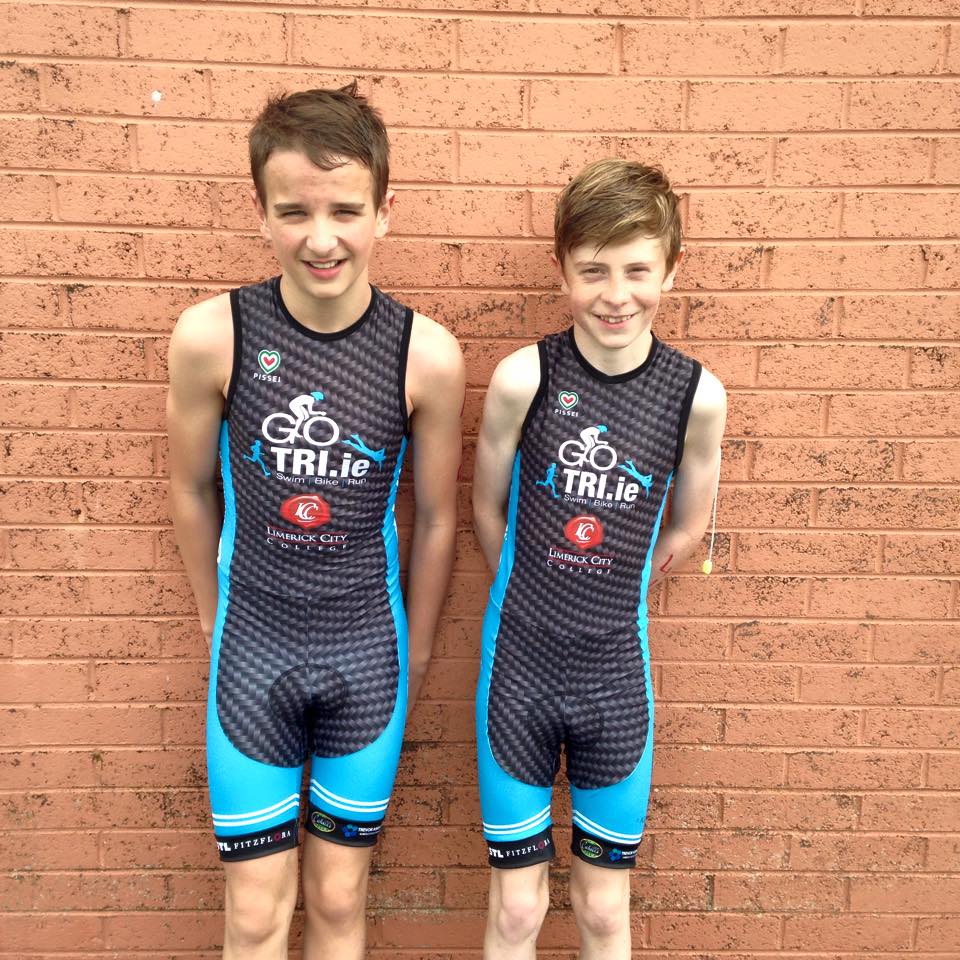 The results are available at the below link:
Due to an error in numbering there is a slight difference in the correct times posted here versus what was announced at the prize giving today. We would ask the correct winners as per the above results to get in contact with Kiera on 0879959286 about receiving your trophy. We sincerely apologise for this error and hope no inconvenience was caused.
GoTri Junior Aquathon 2015