On racings return to the " home of Irish triathlon" Limerick, The sunshine and smiles were clear to see as all the competitors lined up at the new venue for the "old classic" Limerick Triathlon Clubs Duathlon. University of Limericks new facilities in Maguires pitches were in full display with great amenities for all the athletes to use from Parking, toilets, warm up area and the much sought after coffee van 🙂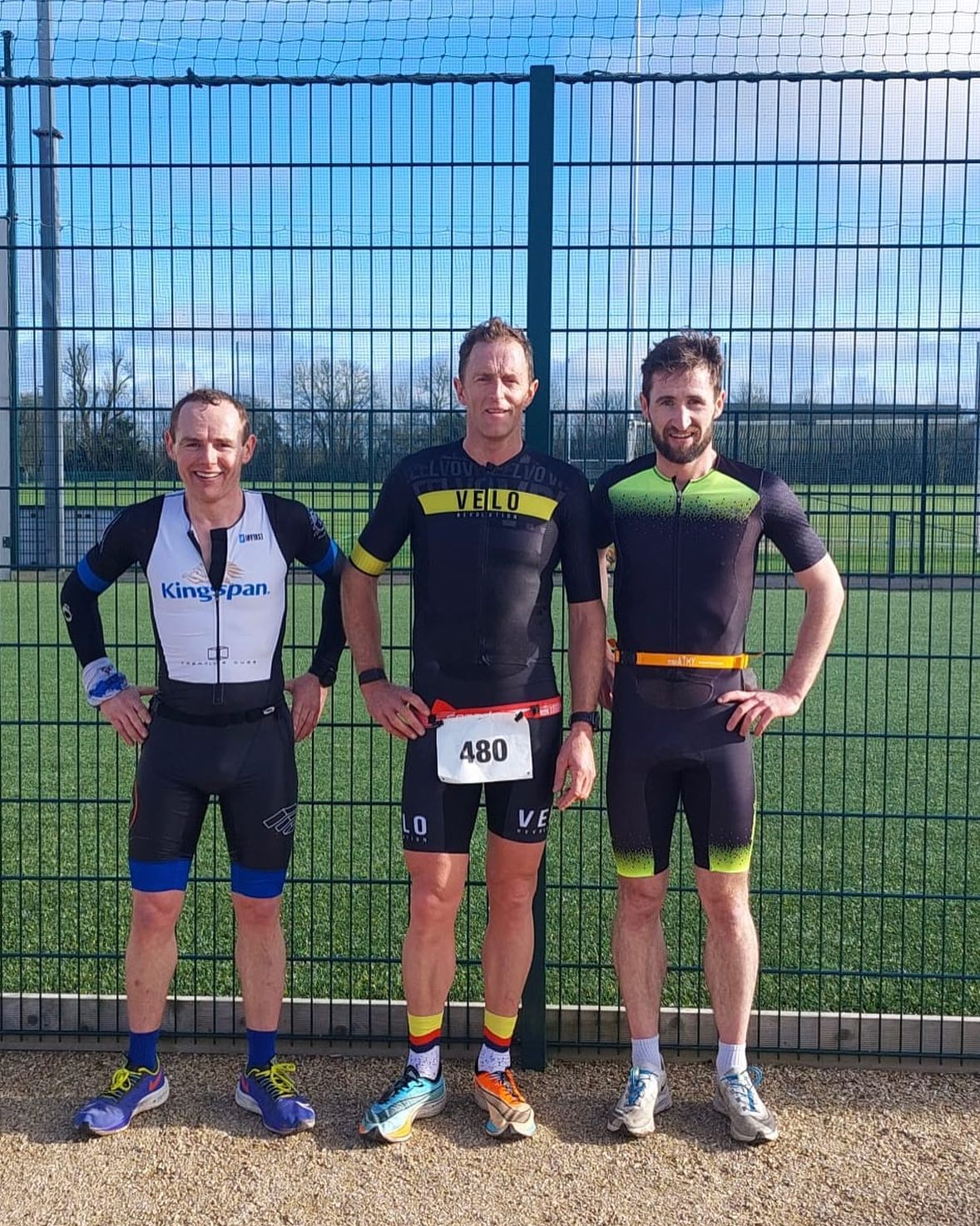 The calmness descended on the lineup just after the race briefing, all those who race know that silence….. a few athletes nod, a few whisper, a few kiss loved ones good buy and all put on the serious faces !! like the old days when O'Gara would line up a penalty kick and the crowd would silence …….
Coach took up position down the bank, a little help for marshalling and cheering on the gang. 
Straight off the bat, Rory Sexton and Mark Flavin were on a mission, Rory testing the know biker but Flavin didnt miss a beat. On the ladies Front Shona Keane was head and shoulders above the rest. Limerick Tri clubs pocket rocket was cruising.
A big number of athletes took to the start line with over JUST over 100 athletes taking on the new course.
Link to results HERE
TOP 3 MEN 
| Pos | Cat | Name | Club | Gun Time | Run | T1 | Cycle | T2 | Run 2 |
| --- | --- | --- | --- | --- | --- | --- | --- | --- | --- |
| 1 | 40-49 | Marc FLAVIN (#480) | | 00:59:58 | 00:15:30 | 00:00:22 | 00:28:52 | 00:00:31 | 00:14:41 |
| 2 | 18-29 | Rory Sexton (#449) | GoTri Triathlon Club | 01:03:57 | 00:15:36 | 00:00:16 | 00:32:40 | 00:00:21 | 00:15:00 |
| 3 | 30-39 | Darren Quinn (#445) | | 01:04:05 | 00:16:43 | 00:00:19 | 00:31:11 | 00:00:16 | 00:15:35 |
Marc Flavin really put the hammer down on the bike to steel the show, the photos and the dough !! Almost 4 mins ahead of 2 & 3 rd places with Rory Sexton ( first home for GoTri club ) steeling back a podium spot on the second run.
Top 3 ladies 
GoTri team news  😎 
Rory leads the line, the young father having extra motivation with babog on hand to cheer dady home. A great day overall for the team with new recruits from the local cycling team flying the flag.
James McIntyre had a savage race with 9th place home, this man is no stranger to racing and his pacing today was a lesson to the eager youngsters.
Eoin O Neil aka puddins home in 13th place after a little detour on the second run. Plenty more to come from the young lad. HWPO
James Hanrahan in 16th …. he says he hates running but we think we might have a convert 🙂
Believe it or not GoTri club had a 1-2-3 today in the 18-29 age group with Rory, Eoin and James takin it 🙂 I hope they split the cash lol
Declan Murphy aka Mr Clubzap or the Kenyan a smile never leaves his face in 22nd
Liam Dillion came home in 27th spot, carry a niggle but still showed up and got it done !!
Bobby MacPhillips in 39th beat his age and his no.1 rival Noel Marshal today
Unfortunately Noel pulled up with a bad hamstring so we will aim to get him back racing asap. He has played a big part in building the banter for this event and we cant wait to see him back to full health asap.
A big thank you to the support crew for coming into cheer on all, a special thanks to all the marshals and volunteers and Limerick triathlni club for hosting the event
yours in sports
STL
( check back in a few days for a coaching analysis )
Cash is king says Bobby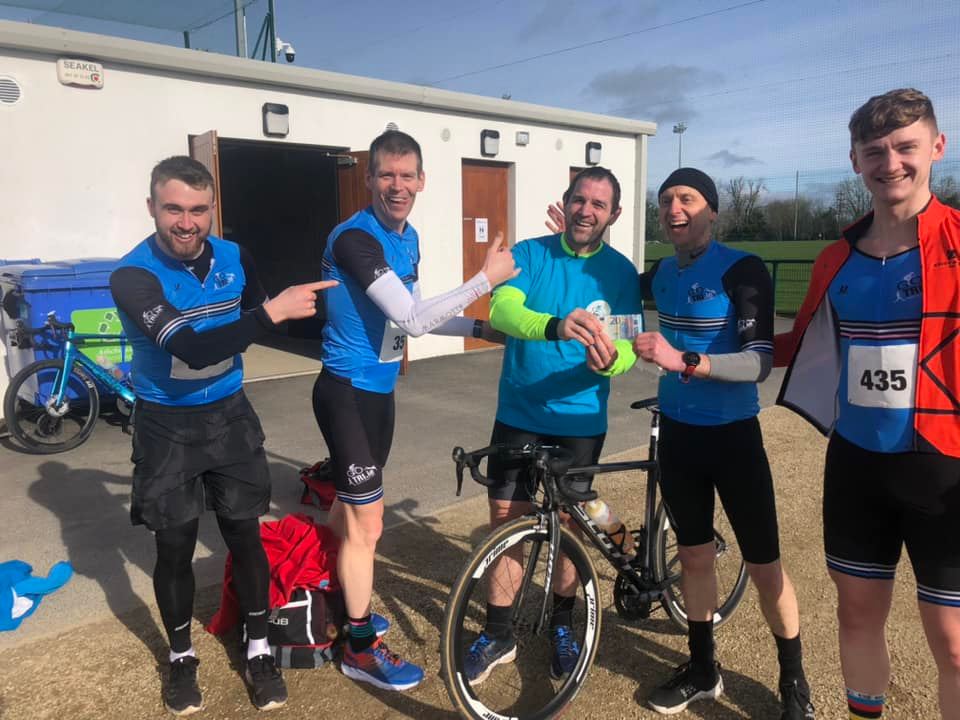 A happy crew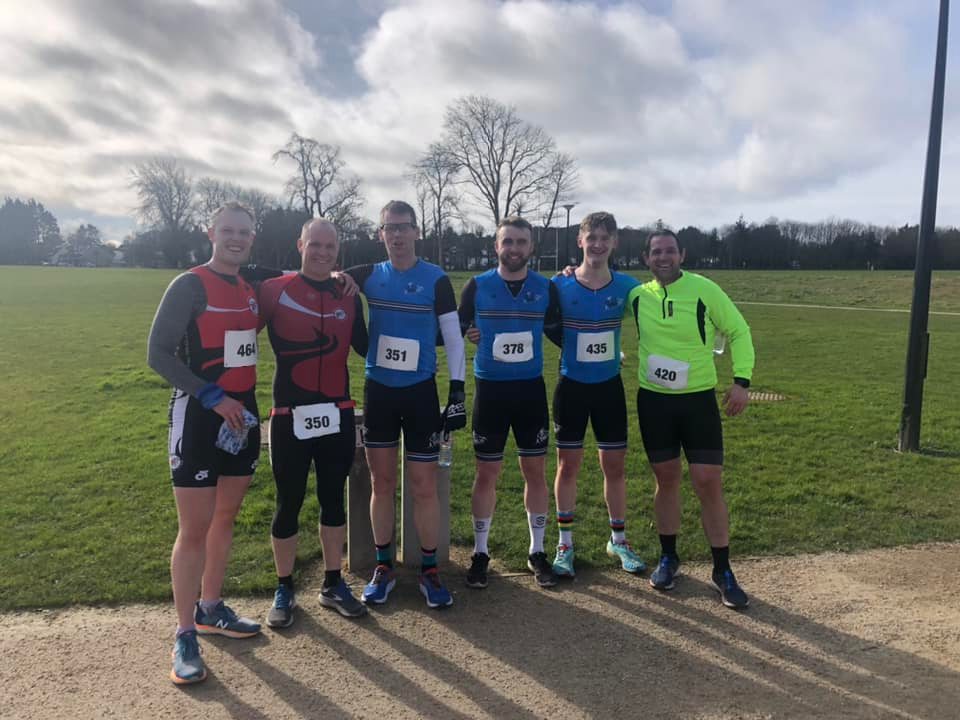 If I race we get cake 🙂 James delivers the goods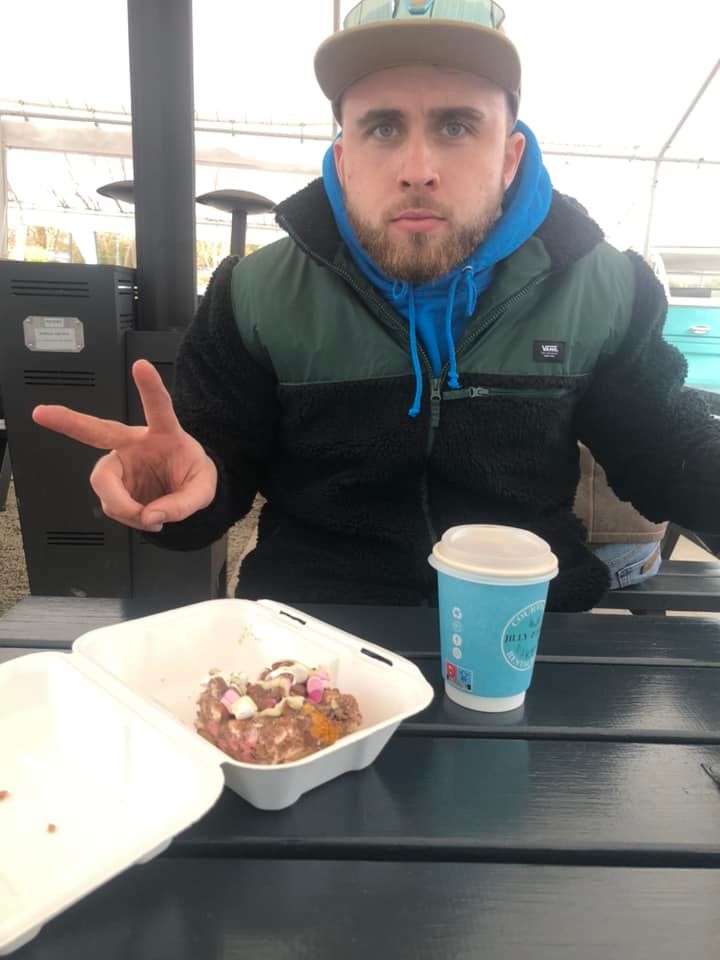 Limerick Duathlon 2022 report – Flavin & Keane steel the show