Triskaidekaphobia  !!!! The fear of the number 13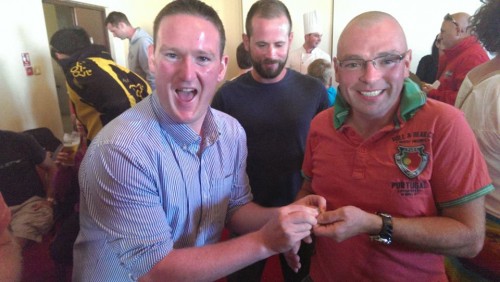 The big fear for me this year was the swim it took me 49 minutes last year and I was drained from it. I fell off the bike going up by the reservoir just veered off the road. So to say I was nervous would be an understatement .The week leading up to Kilkee I didn't get more than 5 hours sleep a night just could not sleep.
Friday arrives I get to Kilkee at 1645 unpack went back up to the hotel for registration met some of the GoTri family and we went for Dinner the time flew! Walked out to the dive boards to see my sight markers. Strolled back to the apartment started preparing the race numbers Bike , Helmet and race belt . Off to bed I clock watched all night.
Up at 06 45 into running gear 25 minutes wakeup jog and clear the head.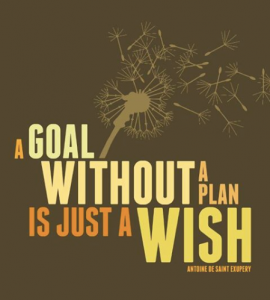 Into transition racked bike and laid everything out sorted .down the beach to the start a quick dip warm up or cool down not sure which we were walked in and we are off Carnage Thumped Pulled Kicked then I taught I Just Love This !!! into a nice pull myself through the water sort of a stroke rough doesn't even get close to what it was I am on the beach in no time 27 36 some guy with a stop watch said. I said to myself good bye monkey no space for you on my back anymore
Onto the bike my first 3 marks and times were fast turned in Creeagh OMG the next 3 were a different story it went well. Back to transition and back out on the run no one finished yet nice one I will get to see the leader. The GoTri colours were everywhere and our new greeting A Boy The Kid I smile chuckle and push on.
What a day what an achievement for everyone who took part in such tough conditions.
The part I love about it all is the training. The banter and the camaraderie amongst all the athletes who train together over the winter and the icing on the cake is the power of the 2euro bets with all the boys………. can we do Kilkee again next week ?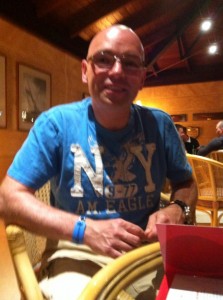 LTC Triathlete & GoTri Hound Mike Heaney HOTW-13