Monday nights in Killaloe at the Ulac activity centre
Every Monday night the tribe of athletes gather for 6;30 pm to get ready and set up. all are welcome to attend the sessions it doesnt matter what club you are with, as long as your friendly and prepared to listen, learn and train hard, all the coaches and future friends will help you achieve a new level of fitness as you head toward your triathlon goals.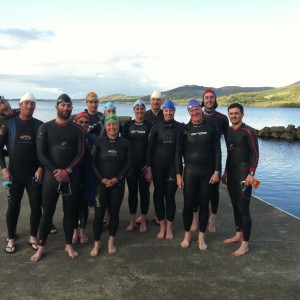 Week one took place last monday night, the first group took on a swim first in the cool waters of Loughderg in front of the training centre, testing out their wetsuits for the first time this year. Under the watchful eye of Coach Stl and team leader Liam Kennedy. After a quick talk and answer session all the group then transitioned into run gear to canter off toward the run course and into the local hills.
Group 2 made it back from the 40min Level 1 hill run session to quickly transform into neoprene fish for there 30min swim with 2 sets of drills. The water was a little cold, but most of this group are racing this weekend in Valentia triathlon in kerry, so no time like the present to say hello to their second skin wetsuits.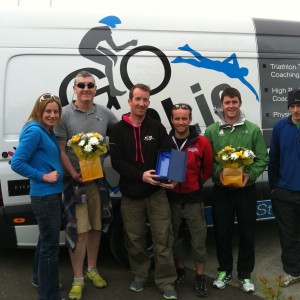 Both groups then took on the turbo session 50mins of sweat enducing pleasure amongs friends. The session plan is aimed at the kilkee course which is one of Irelands tuffest triathlons with a great history of creating great champions. We hope to help you on your way to joining all the happy faces when you cross that finish line this summer.
Week 2 is next monday evening. why not pop along?
your welcome to come along to sections of the sessions but the coaches need to know in advance and all athletes must adhere to the safety rules in place, by Ulac staff
Any questions email the team info@gotri.ie  meeting at 6:30 pm you will need to bring run gear,swim gear and cycling gear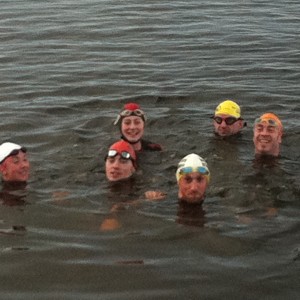 Monday Night Murder….. Training sessions for all levels