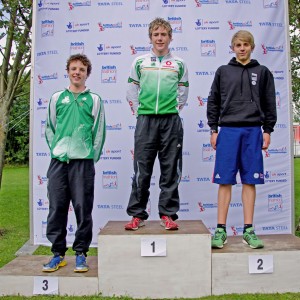 Con Doherty take British Youth championships
Kieran Jackson take 3rd and Stephen Rooney Takes 7th place
A great weekend of racing was asked for and a great weekend of racing was delievered by the youth and Junior Irish squads in Sunderland,Uk.
Meabdh Hurst was first to step up to batt for Team Irl, with an ever impressive S.B.Run combo to take 9th place. 
Next up was the Irish youth team of Stephen Rooney,Kieran Jackson and National Champion Constantine Doherty. The picture above tells the tale of domination.
Stephen Rooney came of the water in second place t control the start of the bike leg, Con took the race by the Horns during the bike to test legs and danced away on the run with a smile, kieran ran himself into 3rd place with an amazing run split to only miss out on silver in a sprint finish!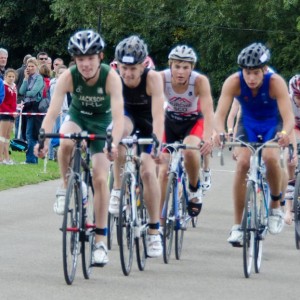 Next up for team Ireland was Emma Sharkey who had a decent swim but a bike crash after the mount line sidelined her from achieving a good result.
Team Irelands Connor Rooney and Aaron O Brien both had impressive swim to come out in the lead pack, Aarron looking particularly strong, Connor pulled his hamstring during the bike leg and had to abandon. Aaron came off the bike in 7th place but the tolls of the superfast bike section took its tolls. he came home with a top 20 placing in 17th. A very good