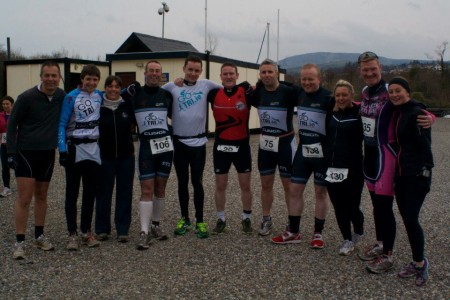 Winter Training Schedule :
The basic weekly sessions will look something like this …
Mon– am swim: pm turbo – Snc <
Tuesday pm run group – Shannon- limerick – possibly killaloe
Wednesday am swim pm turbo/run group –
Thursday am swim pm ?
Friday am swim pm turbo core
Saturday am swim am run (every second weekend sat run to cratloe)
Sunday am bike session
member fee / non member fee > all athletes welcome from all clubs
This is a full schedule. To be part of the team athletes need to commit to making 3 sessions a week 2 at a minimum
Please note all athlete must join our national governing body Triathlon Ireland
membership form available here
Full membership and associate membership forms
All Fully paid up members will receive the full schedule's from all the sessions as per the overall team plan – this is an important part of the teams mission with coaching and athlete development at its core — together we push each other forward —
We understand that making all the sessions over the 7 sessions – but by following the Plans for beginner /intermediate/ advanced and through communication with our team leaders and STL you will reach your targets and those of the team.