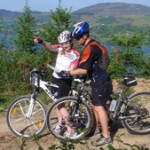 Are you getting ready to tackle Gaelforce Mike Jones can help you do it!!
Time to get Dirty!!
If I mentioned the words Adventure racing to most people 6 years ago they would have been met with a blank expression and a shrug of their shoulders.  Now they are met with replies such as Gaelforce, WAR, Roar, CLEC, or Monster, Yeah cool when is it on? What bike should I use?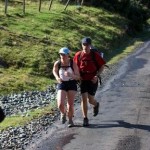 The growth in the sport has been unprecedented over the past 6 years and much of this is down to Gaelforce.   I first heard of the race when my girlfriend mentioned it to me and said we should do it.  We spent a few months doing 20km spins on a  couple of borrowed bikes and a few 10km hill runs on our local hills and one course recci on a wet and windy July Saturday, That day I knew we were mad!  It did stand to us though as along with 150 or so other mad souls we completed our first ever Adventure race!
Since then this race has grown to over 3,000 competitors and in its wake races have been springing up all across the country, from Dingle to Dungarvan to Dublin you can challenge yourself on different courses with different formats, in teams or on your own.
Many of the races which attract big numbers are essentially Adventure Triathlons with a kayak section instead of the swim and section of rough road biking and a rugged hill run.  This is an easy level to jump in at and requires very little special kit (Other than a bike) and very little special skills, just a reasonable level of fitness.  The great thing about many of these events such as the Monster, WAR and Roar is that they even have an easier or 'Sport' category to allow for a more gentle introduction for first time racers, or a tougher longer 'Expert' category for those looking for a big challenge.
If you are looking for something more adventurous and have some crazy mates then there is plenty out there for you too.  The Beast of Ballyhoura is as tough as they come with teams taking on an epic adventure over 36 hours with a mix of Mountain biking, Kayaking, running, abseiling and even some shooting!  If this doesn't float your boat then maybe something like the 2 day "Coast 2 Coast" might get you excited.  This epic journey across Ireland takes in long sections of Running, Biking and Kayaking each day.
The races tend to run all year round or for at least 10 months of the year.  So even if you have not signed up for something yet you still have plenty of time to sign up and train with races all the way out at the end of November and the season kicks off again in February.
If you are planning on taking on your first Adventure over the coming months here are some tips:
• Eat and drink little and often, aim to have a gel or bar every 40-50 minutes of the race.
• Simulate the race in training, run off the bike or bike after your run this will help on race day.
• Train for the time, if your race time is estimated at 3 hours then try to do a 2-3 hour easy session a couple of weeks before the race, this is a good chance to test all your kit and food plan before the big day .  This will also increase your confidence levels and prepare you mentally for the challenge.
Keep on smiling it helps you stay relaxed and uses less energy, Fact!