http://wp.keeperchallenge.com/index.php/sample-page
First time for everything!!!
Here we are already a couple of weeks into the race season. Seems like years since Castleconnell. It's been a long winter of training. Having missed the Limerick and Kilkee Duathlon' s (due to circumstances outside of my control :)) I was mad to get a race under my belt before the Ennis Duathlon.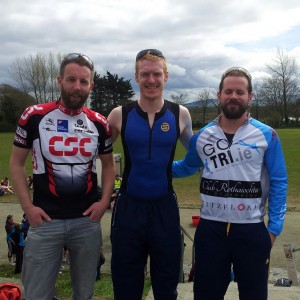 I said I'd give the Keeper Challenge (mini) a go. I did this race last year and I was comprehensively beaten by a seasoned adventure racer Jerry O Sullivan, so I decided it would be a good gauge to see if this structured training craic actually works…
Up early that morning and out for an easy jog, then out to Newport for registration. I met Paul Tierney out there fresh from his exploits at "The Race" but fresh enough to try his hand at the main Keeper Challenge. I also met an old GoTri friend of mine James Skehan who had come out of retirement to do the Keeper Challenge. He's been in a long taper since Galeforce West back in August.
This race has a rolling start and also finishes on the bike (6k Bike – 10k Hill Run – 6k Bike) unusual but kind of cool to finish on the bike.
I almost missed the start of the race as we had to wait on the bikes for the main race to head off first and it was pretty cold. We were told 5 minutes until we get going and I was frozen so I left my bike against the wall and went for a quick jog to warm up. As I turned to jog back to my bike (after 2 minutes) I could see everyone heading off. I knew there was about 1km to the start line so I grabbed the bike and raced to try get up near the front of the pack before the start.
I just got to the front as the horn sounded to start the race. After about 2k there were 3 of us at the front working together (legal in adventure racing). I got to T1 with 2nd and 3rd right on my wheel.
Off onto the run. I opened up a gap of a few hundred metres on the first km of the run. After that I could no longer see anyone behind me (due to all the corners) so I just kept pushing as hard as I could. Part way up a thought of 'Jasus I could win this crossed my mind' so kept pushing as I am not the best at descending at speed. After 5k I reached the top of the loop and it was mostly downhill to the bike from there.
No sign 2nd as I jumped onto my bike. 6km later, I crossed the finish line to a feeling of exhilaration and delight at getting my first ever race win. Seemingly this coached training actually works as I knocked off over 11 minutes from last years' time.
Later I found out Paul finished a very respectable 5th with punctures and James Skehan survived and is now tapering for Galeforce West 2014.
Big thanks to Coach and all the GoTri team for all the support and encouragement over the past year and some. Roll on Ennis….
JOIN GoTri Racing team for all your adventure racing needs and become part of a family racing team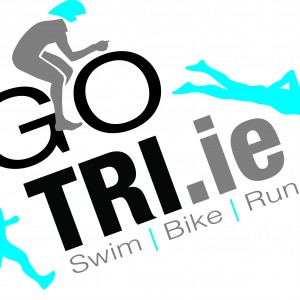 Alan O Brien Keeper challenge (mini) Victory