The GoTri.ie Aquathon Training Series is brought to you with the help of the great folks at the University of Limerick Activity Centre.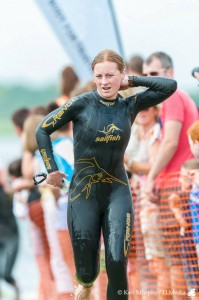 The Training sessions run in August on Wednesday evenings at the University of Limerick Activity Centre at Two-Mile Gate, Killaloe. The dates and distances for the series are:
Wed Aug 7th (500m swim + 1.5k run) possible eliminator race-be prepared-just for fun/longer swim for talented individuals
Wed Aug 14 (750m swim + 3k run)
Wed Aug 21st (1500m swim + 3k run) *short option, same as week 2 for new/learning/younger athlete swimmers.
Cost of the series is €25 for all 3, or €10 euro per night. Entry can be done on the night. Jnrs 5e per night or 10e for all 3 nights
We ask that all parents sign their children up to our club and to Triathlon Ireland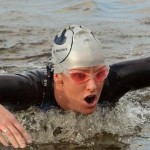 What is Aquathlon?
Aquathlons is a multi-sport consisting of combinations of swimming and running. Races are continuous with no break between the two disciplines.
The official distances used at the ITU Aquathlon World Championships are 2.5km (run), 1km (swim), 2.5km (run). If water temperature is deemed to be too low, the distances are altered to 1km (swim), 5km (run).
There are a variety of race distances and combinations of swim/run and races can be held in pool or open water, and on road or trail.
Course Description
SWIM:
The swim will take place in Lough Derg at the University of Limerick Activity Centre at Two-Mile Gate, Killaloe.
Beginner Event: One 750m lap
Main Race: Two 750m laps
Wetsuits are mandatory and will have to be put on in T1 between 1st run and swim. The race course will be marked with bouys and a full description including map of the swim course will be given at a later date.
RUN:
The run begins at the UL Activity Centre, goes along the edge of the lake, through Two Mile Gate recreational park and onto a trail through woods. Competitors then encounter a short steep hill, which brings runners back into the park. Competitors continue back along the opposite side of the park back to the activity centre.
1 lap = 1500m
Let it be known that there is a sneaky killer hill in the race

The surface of the run is on grass and trails and road.
General Rules + Safety
Rules
Wet suits are compulsory.
Floatation devices such as fins, pull buoys, paddles or any other form of swimming propulsion are not allowed.
No Nudity in transition and your torso must be covered for the run
Competitors must in the interests of safety give way to pedestrians and car traffic on the run course at Two Mile Gate Park at all times.
I-Pods, Mp3s and personal stereos may not be used during the race
All competitors must follow marshal's instructions and abuse of marshals will not be tolerated.
Failure to comply with the General Rules listed above will result in Disqualification
Safety
All competitors are expected to be capable of swimming the required distance in open water
Swim safety and marshalling will be provided by local Kayak club
If a swimmer has a problem they will turn over, place their hand in the air and assistance will then be provided.
If a competitor fails to complete the swim they can continue with the run, but no final time will be recorded.
The run course will be clearly marked and marshalled
Directions
Please use the map below for directions from your location:

View Larger Map