GoTri Cycling section - we RIDE as one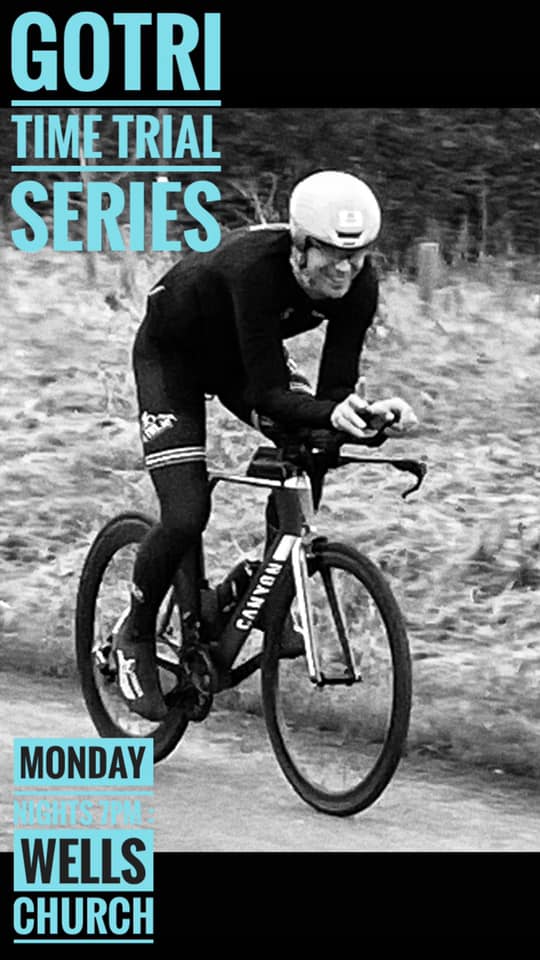 GoTri TT league : Starting April 4th

Monday nights 
Night 1 - 2 person TT
( one loop of M&M course ) ( must cross line together ) ( points divided )
* meet at wells church
Night 2
- traditional TT course
* meet at wells church
Night 3
- hill climb (Corlea )
* meet at funeral home 6milebridge
* 6:45
Night 4
- traditional TT course
* meet at wells church
Night 5
- Eddy Merckx night 1
* meet at Wells church
Night 6
- Traditional TT
* meet at Wells church
Night 7
- Eddy Merckx night 2
* meet at wells church
Night 8 -
Hill climb ( gallows cratloe )
* meet at woodcross 6:45
we will try our best to hand out the prizes etc on the last night.. it all depends on how you work the results and the maths out 🙂
To be eligible for a prize
1. Marshal 1 night
2. Must compete in 1 X Eddy Merckx night
3. Must compete in 1 x hill climb
Nb : must have a Tri Irl licence : Helmet and awareness that we do this for fun and fitness. This isn't the Tour de France. All athletes must sign a waiver on their first night.
////////////////////////////////////////////////////////////////////////////////////////////////////////////////////////////////////////////
We have some exciting news regarding some of our members and their racing but we love to race in the local leagues - We try our best to support each other, encourage each other and pass on some simple advice along the way.
Tuesdays will see leagues in Clare and Limerick - Crns run a Tuesday league/ Limerick cc run a Tuesday league both we try to get to as much as possible and we TRI  to race the Clare League every Thursday ( a few will also attend the TT league in Patrickswell ( Greenmount TT league )
Our own TT league Runs on Monday evenings 🙂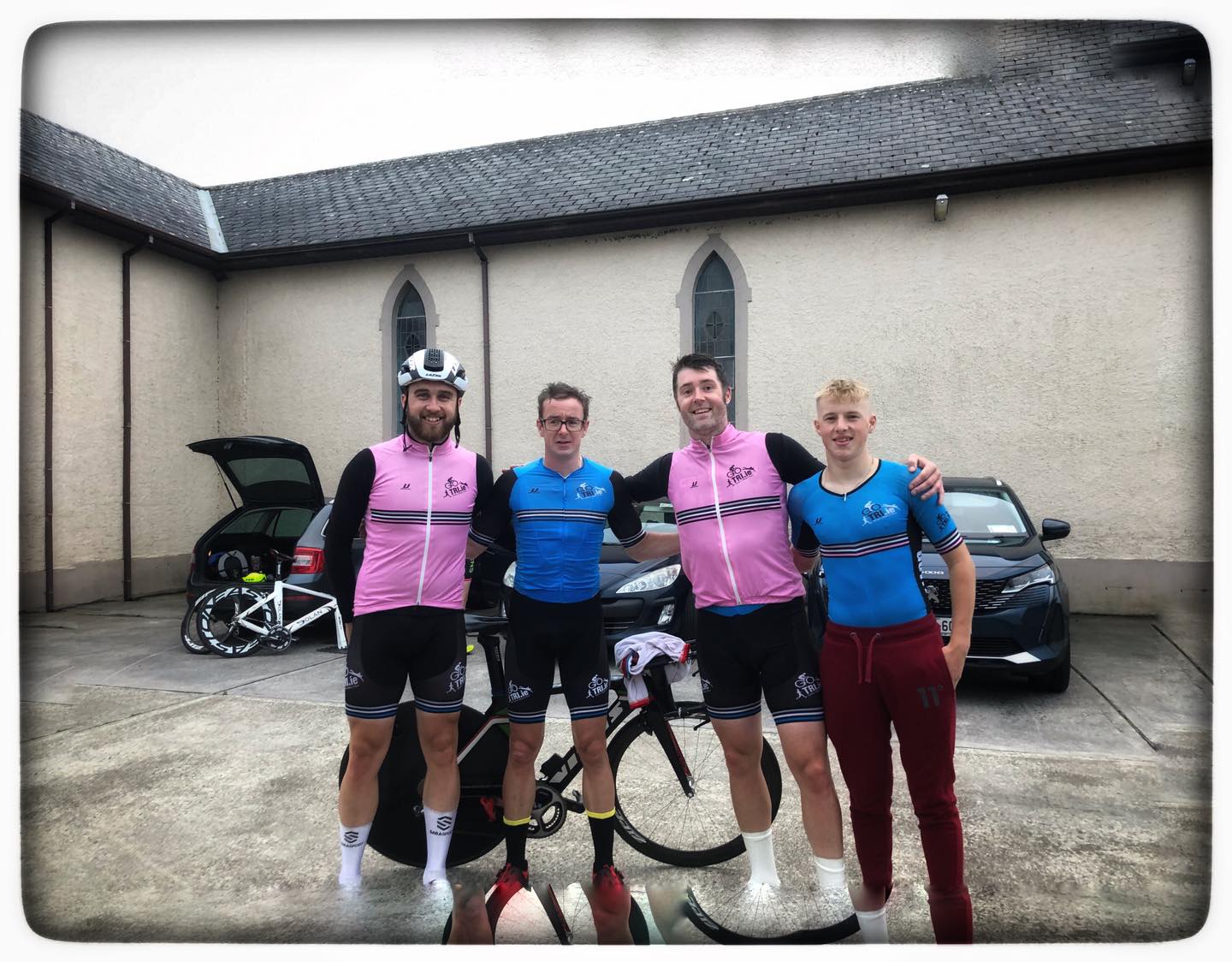 We had a great nights racing back in West Clare with a super strong showing from all the team. Results here
The Clare League brings out the banter in the lads - we have a few characters in the team 🙂 with a group for all levels of training racing its a great starting point for us as a team
We pedal happy - ( CRNS info below or check out their own website for current information )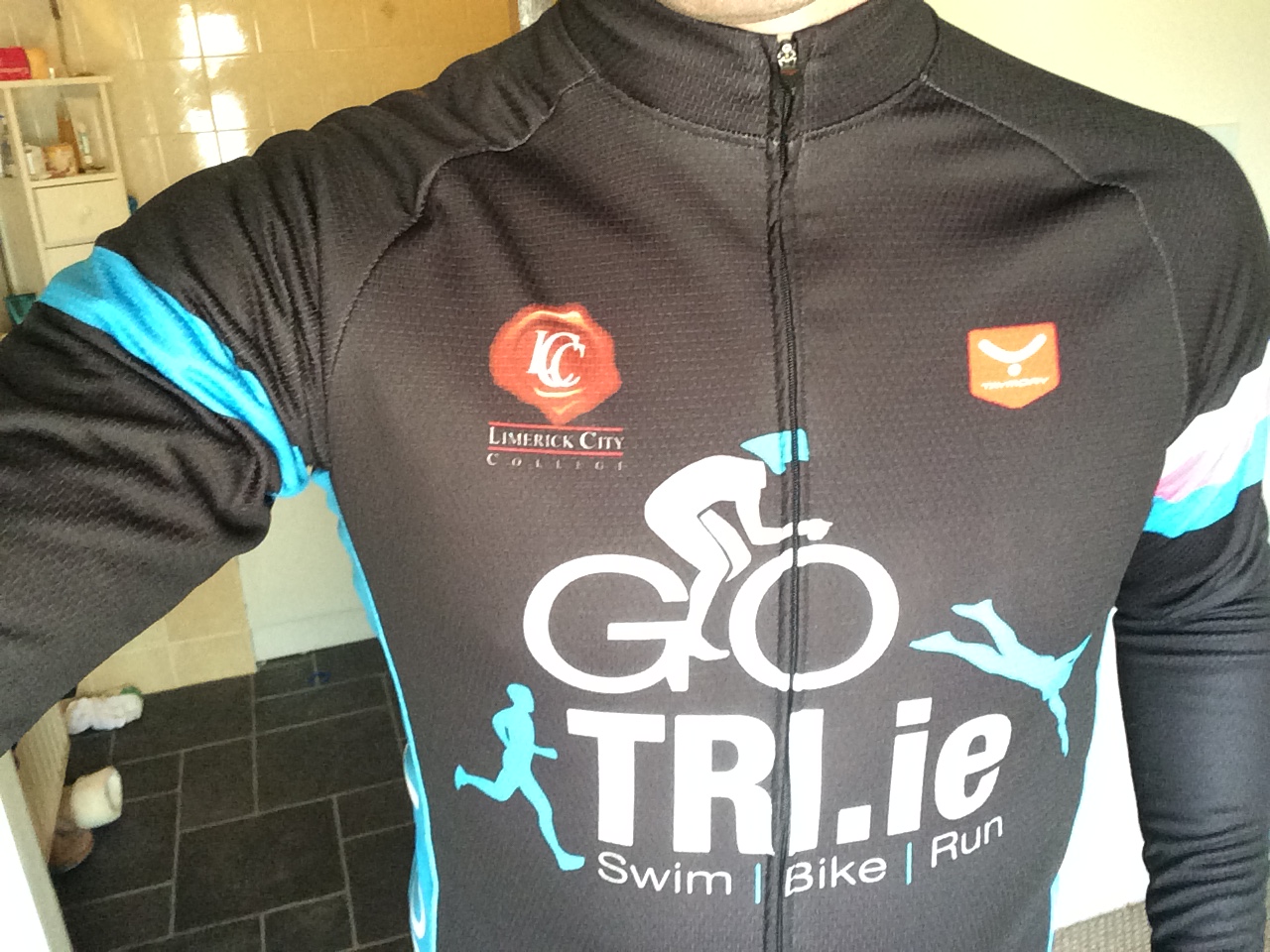 Details of our 2020 Time trial training league
Starting March 30th - all welcome - especially new peddlers - ideal for ladies and juniors and those competitive folk 🙂
15km course - out and back along the old Newmarket - Drumline - Sixmilebridge - with the finish at Wells Church
We love seeing new faces and we cant wait to expand our weekly Triathlon training time table - Check back soon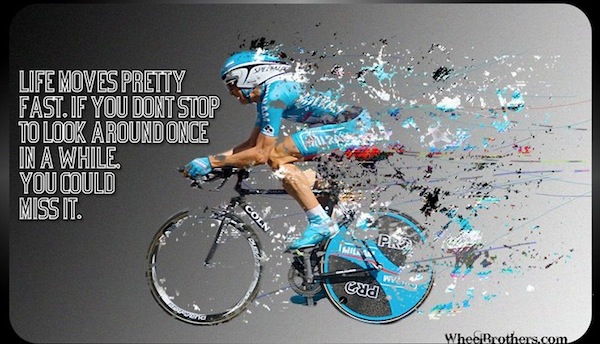 Club-Rothaíochta Na-Sionainna (Shannon Cycling Club)
2018/2019 Club Rothaiochta Na- Sionainna club committee 
Chair person : Niall O Grady
Treasure : Kieran Maloney
Secretary : Richard Quinn
contact email for club information is clubrothaiochta@hotmail.com 
Other committee members are :
Sponsors for 2019/2020 seasons :
On behalf of the GoTri family of clubs and the training facility we would like to say a huge thank you to the last committee for their time and their efforts to build the club in all aspects. Achieving great numbers in the Cycle for Ethan, bringing new members into the sport and for hosting two great races, the obvious being the hosting of the national A3/ Masters championships and the M&M memorial classic.
A lot more goes on that most will see or remember but we at the say thank you and wish you many happy miles with smiles pedaling in the years to come and look forward to meeting you on the coffee spins.
yours in sports
STL
Train smart : Train happy
Thanks you's
Happy New Year to you. I am writing to you on behalf of your new committee to update you on our plans for the future. Firstly, just to let you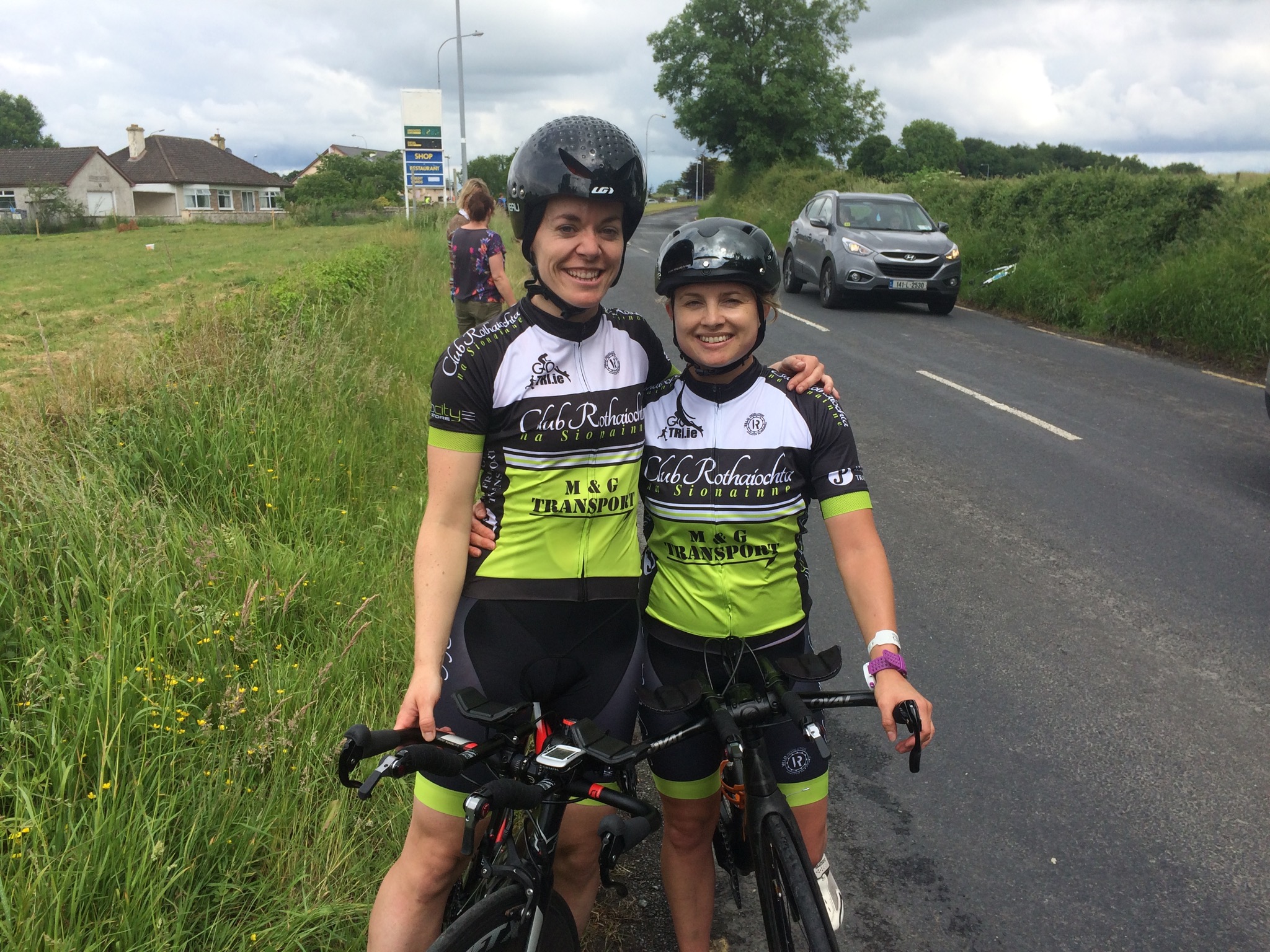 know who the new committee are:
Chairman             Neil Gillespie
Treasurer            Fiachra O'Murchu
Secretary             Shirley Hennigar
Members            Mairead Elliot, Dermot Dunne and Stephan Teeling Lynch
We have also co-opted Kieran Moloney onto the committee as our BMX officer
The club has enthusiastic plans to further build on our progress made over the last 2 years under the stewardship of Richard Quinn. Our key plans centre around the following:
Further improving our 4 Cycling Ireland Events so that they become well established on the cycling calendar
Developing our junior membership and expanding this section of the club. We will be supporting Kieran Moloney's efforts to try and establish a BMX pump track in the town
Expanding the club membership and letting people know that we encourage all levels and that there is room for all within the club
Developing and promoting the sportive aspect of the club
Developing our racing team
Sponsorship
We would like to thank M&G Transport for their support over the last two years and would especially like to thank JP Freight and Velocity Bike Shop who are continuing their sponsorship for another 2 years. They will be joined by InEx Painting and Decorating (James Bullman and Kieran Murray) and by Backballer. We look forward to a fruitful relationship with all of our sponsors.
Events
This year we are running the following official events and will be asking for your support in the organisation and running of them:
Cycle for Ethan
Clare TT Championship
Club Rothaiochta Classic
M&M Classic
We will also be running our Tuesday night races from April. These are key to the club as they are our main source of income and will help us to realise our plans for the club. We will require all club members to marshal for 2 nights over the 12 weeks. This saves us having to depend on the same people each week which has been the case in the past. We need you to help us out on this.
Membership
The fees for the year will be as follows:
Adult members                €50
Junior member                 €10
The slight increase is necessary in order to help us achieve the targets for the club. Velocity bike shop have promised us a €10 gift voucher for each member who signs up before 31st Jan. Registration can be carried out on the CI website or by giving a completed application form to Shirley.
We would encourage all of our members to register with Cycling Ireland. They provide a 3rd party insurance as party of their membership. We would ask that all who participate in our group rides are mebers of either CI or TI so that we have some insurance cover. We believe that there will be an increasing gap between Sportif entry fees for members and non-members in 2017, so you will soon earn your money back.
We would genuinely value your input and would encourage anyone with ideas or issues to please bring them to any of the committee members. We hope you are all looking forward to a year of miles with smiles.
Regards,
2017 Committee
Club Rules

1. Club Membership/Cycling Ireland/Tri Irl membership ( all are welcome to join the team, we encourage all to take part and become active members, If your taking part in our training sessions, please join the club. 3 session rule, you don't have to become a full member, if part of another team you can take out associate membership, sure you never know after a while you might jump ship altogether -- 🙂
2. Obey the rules of the road - and if you are wearing Club Gear - Please for the love of who ever is Holy - don't break any rules, cuss at cars, shout at your neighbor's or drop your gel wrappers
3. Mud guards for your bike - This is a priority issue in winter and don't be offended if your told to sit at the back of the group for the complete duration of the spin !! if your that selfish not to respect the gob of your fellow cyclists and team mates then you may as well draft for the entire spin. Ass savers do not constitute mudguards, you need full length and fully functional type mudguards such as cruds
4. You must bring your own tubes/pump/ tyre levers - dont panic, a senor cyclist will show you how to change them until your confident enough to do it yourself.
5. Dress to impress - its better to have too much on then freeze your glory parts off !! And we dont want to listen to you complaining....... Richie doesnt like moaners 🙂
6. On dark nights or dawning mornings - please use lights.
7. No half wheelin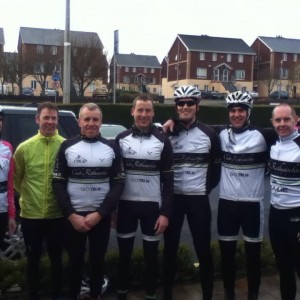 g, If you dont know what that means.... you will learn, dont panic if your shouted at, its out of love, we are here to teach encourage and educate
8. Spins are posted in advance, please try to be a few mins early to each ride. Please understand that you are responsible for yourself and the members behind you in line and in front of you. communicate, respect and encourage
9. Did we mention dress to impress 🙂
10. Coffee stop rules.... only coffee is allowed, no sugar, no sweets , no  excuses
Yours in sport
STL
P.S. written with a bit of pan ash and a bit of fun, but the truth is to have fun we need to ride smart, ride safe and be there for each other when we are needed. To do that we all need to work together. no hero's
Proudly sponsored by