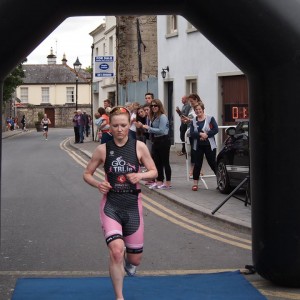 A fantastic turn out of GoTri hounds and kittens took on the Boruman over the weekend. An enthusiastic gathering of the clubs novice athlete squad made a huge leap forward with great displays of athleticism while our club coach's led by example to bring home some silverware. Our forever happy female champion Carolyn Hayes marked her return to action with a great win after exams,
A great local course with a fantastic atmosphere great all the competitors. Running across the bridge with stunned tourists and screaming onlookers really made the day.
A big thank you to local club athletes Ray and Fiona for showing our Monday Murder training group around before the day, this really helped our team get to grips with everything along with having Anna Darragh and Liam coaching each week in killaloe at the activity center we couldn't have been better prepared.
First home for GoTri on the day was Rory Sexton in 2nd leading home STL in 3rd
On the ladies side
Carolyn Hayes led home in first with Anna Grealish taking a great 2nd place
Congrats to all who took part and well done to all the Boru club on a great race
yours in Sports
STL