The Series Finale went off last night with the 2 Person TT.
Well done to all who competed in the series and we hope to see you very soon for the return of the alternate Hill Climb/TT series which will commence the second week in July. Keep watching for updates.
Category Winners:
Juniors:
1st – Sabien Kulczynski (Ennis Tri)
2nd – Luke O'Neill (Gotri)
3rd – Jamie Kelly (Gotri)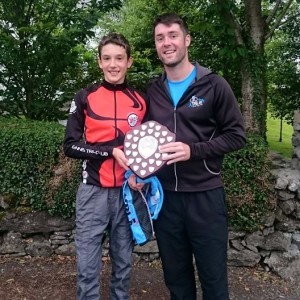 A hotly contested category with so many new PB's each week. A special to the girls who took part this year, the first year we ever had female juniors. We hope to see you again next year and if there is enough interest we will seperate the boys and girls junior categories with an award for each.
Ladies:
1st – Shiela Clavin (Garda CC)
2nd – Joanne Flanagan (Gotri)
3rd – Becky Coughlan (Gotri)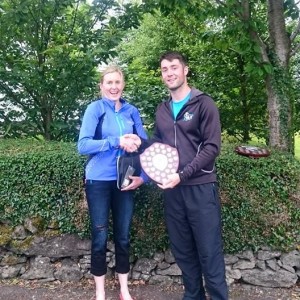 Rookies:
1st – Dermot Dunne (CRNS)
2nd – Diarmuid Hughes (Gotri/Zimmer)
3rd – Brian O'Sullivan (Gotri)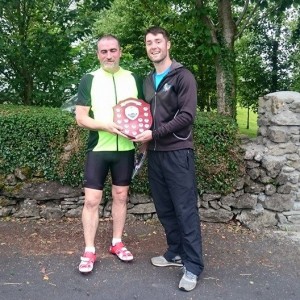 Senior Mens:
1st – Stephen Geraghty (Gotri)
2nd – Richard Quinn (CRNS)
3rd – Stephen Bourke (LCC)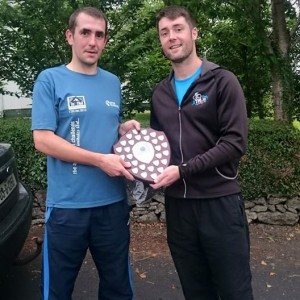 Vet Mens:
1st – Mike Heaney (LTC/Gotri)
2nd – Malachi Murray (Gotri)
3rd – James Bullman (CRNS)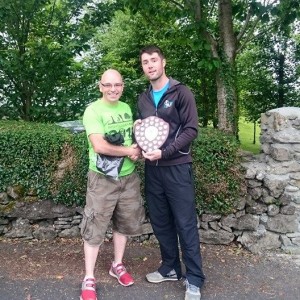 Elite Mens:
1st – Eamonn Morgan (CRNS)
2nd – David Richardson (Gotri)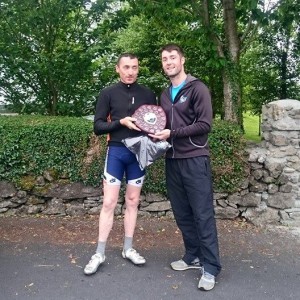 Congratulations to all the winners and thank you to all for supporting the series.
Last nights Results Available here: TT Series Results – 16June2015
TT League Table here: 2015 TT league sheet