Joey Hannon Memorial Race Report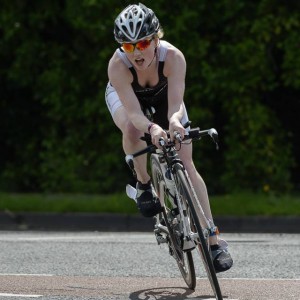 On Sunday I was a bag of nerves. There was no reason to be as this was my first Olympic racing and there was nothing expected but any hopes I had for this race took a knock when I found myself out of the pool with a small niggle in the build-up; not great considering the swim is my strength! If I made podium I'd be delighted, but in truth I just wanted to race well.
Morning of the race I woke early and I made sure I had everything ready to go as Mr BMC said he'd pick me and the bike up at 7.40am (he's very punctual). As soon as we arrived at transition and parked up though the nerves took hold. I racked up the bike beside Davey and Ross -my two favourite men- as we'd all be out of the pool around the same time (makes no sense really as there was potential for a traffic jam but I just went for familiar faces)
Tried to relax before the race but couldn't. Swim start eventually arrived and once I had my hat and goggles on I settled down. Nothing to be done now but race. This was my first long course triathlon swim experience and it was brutal. I can't adapt to this no tumble-turn thing. I followed Davey's feet for 5 lengths before we switched after he lost feet- thanks Dave! Shoulder was in bits by 300m but quickest way out of that situation was to swim faster. Myself and Dave picked off who we could in the lane and passed the feet Dave lost after 200m. Managed to kick Aaron O'Brien as he overtook me and I punched Rory Sexton in the face too- serves them right lapping a girl.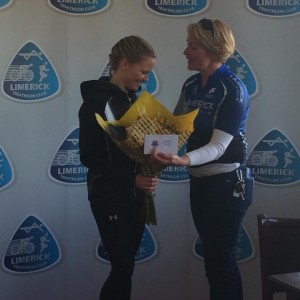 Getting out Dave was literally on my back. We exited 4th and 5th from the water and we exchanged a few quick words on the way to transition. Ross was still at his bike which was reassuring. On another day, with a good shoulder, he knows he would have got 'chicked' 
Regardless, it felt pretty cool being the first female out of the pool. I thought T1 went ok- socks got stuck and I could literally feel coach STL shaking his head in utter disapproval so I figured I better just grab the bloody bike and get out and cycle.
The bike felt good. It's not my forte as I never cycle but I started this winter and it's definitely paying off. Handlebars dropped going over the ramps through the industrial estate so I figure I lost a minute trying to yank the things up on any straight I got. Only 3 men managed to overtake me on the bike (Alan O'Brien thanks for the roars of encouragement!) and I tried to hold my position at the front of the ladies race. Rachel Clancy of Limerick Triathlon Club is a fantastic cyclist so knowing she was on the hunt kept me focused. I saw her further back than expected after my turnaround so I picked it up not knowing how the 10k run would pan out.
T2 was uneventful-thankfully. Racked the bike, grabbed a gel and ran like a drunken mess out of transition. Cerebellar ataxia displayed at its best.
The first km of the run I couldn't breathe. I was trying to get my head around the fact that I was in first place and thinking "don't mess up". I tried to just keep steady and I'd reassess after the boat turnaround. I saw Rachel was 1km behind so I reasoned to hold this nice pace and then if I needed to pick up I would. At the turnaround I saw all the Gotri crew cheering on everyone and it helped pick me up for the second lap. I passed Rory coming home for the win looking extremely happy after passing the roundabout (managed a sneaky high five passing eachother). Actually, every time I passed a Gotri teammate there were words or pats of encouragement- Alan O'Brien you were great on the run again; Ross Higgins- cheers for the thumbs up on the run route!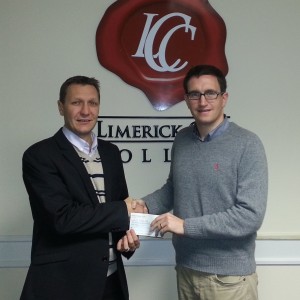 Coming up to Stables I couldn't keep the smiles away any longer and even STL said something 150m out- thanks. It was a great feeling approaching the finish and seeing all the team there. I just smiled my way over the line- no 'fist pump' needed.
Carolyn Hayes Joey Report