CLICK LINK HILL CLIMB 2 CRNS 2013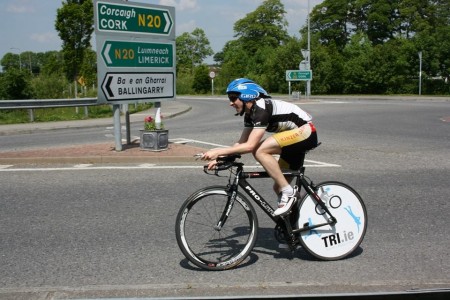 A scorching night of heat led many riders to think they taking on the mountain tops of the Alps chasing Froome or Contador to claim Polka Dot points. Amazing showings of prowess and strength again on night 2 of the series with a great turn out from C4SC who have there awareness tour this Sunday leaving Limerick Delta Dome at 9am Sunday.
Dermot Radford of Tipp Wheelers is once again a clear winner, now having taken round 1 and round 2 Dermot only needs one more round to take the overall series to add to his TT Series wins. Can the other riders catch him …….. pressure is for tyres 🙂
Great to see John Ryan get a night off work and come join the crew, Mike Heaney has decided gravity is only fun on the flip side but the ladies are all set to challenge over the 4 nights with Sarah Boland and Aoife Fennel in a close battle …. will keira Webb be back to test the legs against the clock? and against gravity 🙂
The Juniors are being leg by Kevin Dunne. This young man is one to watch, quiet and unassuming he has come on leaps and bounds this year with the help of the C4SC team. Young Dion O Dowd get let of the hook by Hal tonight to have a flyer – well done young man.
Once again a big thank you to our Marshals. we are forever great full to the support we get.
Next week is clare champs and the 3rd round of the hill climb series 🙂
news and views to follow
STL
Clare Hill Climb Series with CRNS – Round 2