There was a great turnout of 40 riders for the opening night of the Club-Rothaíochta Na-Sionainna Hill Climb Series. The course was a very tough 5.3km long climb from Cratloe Village to the Golf Ball. With gradients up to 10%, the fastest average speed for the course was 23.9km/h showing how tough the course really is.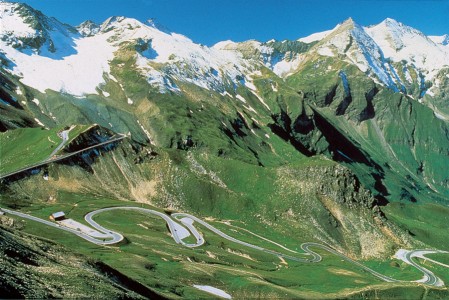 Well done to all who turned out to take on the challenge, and a huge thanks to the marshalls who helped out last night. Without them the hill climb series wouldn't go ahead!!!
The results from last night are available here: HillClimb_2012_Week_1
Its the best 3 weeks points that will decide the overall hill climb champion!!!
Next week we will tackle the hill from the opposite side and cross the finish line in the opposite direction. We will be starting from Corlea cross which is shown on the map below. Click on the picture to enlarge!!!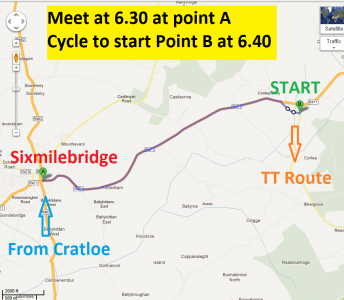 Riders will meet at the crossroads in Sixmilebridge at 6.30 and cycle to the start line at 6.40. If you arrive in sixmilebridge after 6.40 there will be no-one there so please arrive early and be ready to leave. The TT will then start when we arrive at the start line at 7.00
The route for week 2 is similar length to week 1, but not as steep. A profile is shown below, and we look forward to having another great turnout next week.

Club-Rothaíochta Na-Sionainna – Hill Climb Week 1 Results