Last weekend was a very successful one for GoTri, with a strong team sent to Kinsale to race the National Series and Junior National Series Race, King of the Hill. The weather was good and GoTri Athletes Andree Walkin, David Richardson, Rory Sexton, Stephen Rooney and Emma Sharkey all went to the start line with high expectations. In fairness to them all they delivered the results.
With this been a Junior National series race the swim was very fast with the Juniors leading the way. Stephen Rooney had the fastest swim of the day and lead out of the water with Rory Sexton 3rd. David was a small bit down on these but exited the water in a small group of 5 athletes about 30 seconds down. The women's race started 10mins later and again the super fast Junior Meabh Hurst lead the swim. Andree had a solid swim and was set up nicely for the rest up for the rest of the race.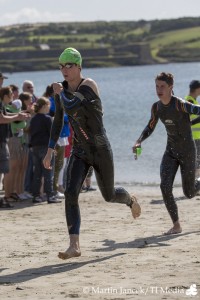 On the bike David slowly reeled in the Juniors and came back into T2 in third place. He was followed closely by Rory who was fighting for 4th. Stephen didn't have the bike he had hoped for but knew he would make up places on the run course. Andree had a strong bike and was with Emma in T2 in a fight for second.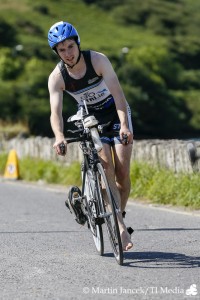 Out on the run course David and Rory quickly moved into 2nd and 3rd. Rory was working hard to catch to try and catch his team-mate, but in the end David held on to 2nd place with Rory taking another GoTri podium spot in 3rd. Stephen Rooney clocked the fastest run split of the day to match his fastest swim split and finished in a strong 7th overall, taking 1st Junior.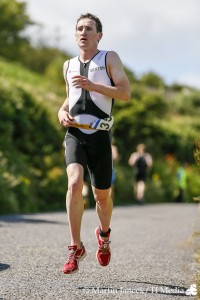 In the women's race Andree held her good running form of late to finish very comfortably in 2nd place. Emma Sharkey had to be content with 5th place overall, aswell as another GoTri podium place winning Junior event.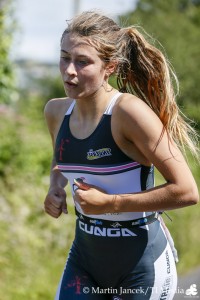 All in all this was an excellent day out for GoTri to take so many podium positions in the race. Well done to Cork Tri Club who put on a great race and hopefully we will back again next year. All the talk after the race was about how bad the hill actually was. Having to go up and down each side of that hill was not easy and well done to all the GoTri athletes + Shannon Masters who did the race!!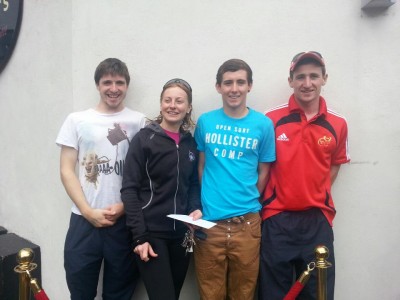 King of the Hill Kinsale – GoTri takes over the podium!!!