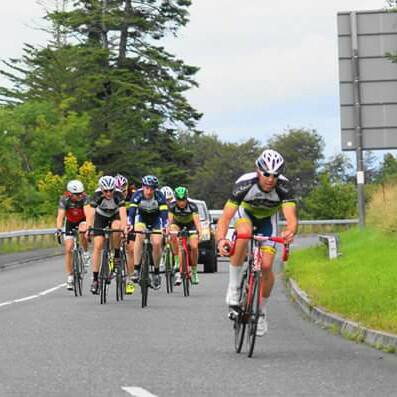 What
 is your sporting background Clyde ?
I guess it was a mix between GAA, surfing and soccer
How did you discover the bike ? and how did you come to join Club Rothaiochta?
like most Irish men I got married had kids and sort of gave up sport and started to get fat
one of my friends asked me if I would be interested in doing a thing called gaelforce west, I checked it out on line and it looked class so we did, that was 2010, did a lot of adventure races and duathlons  between then  and 2013 but had two big knee opt's in-between, and came to the realization that bandy legs and running don't mix. after my last knee opt I couldn't run so I spent a lot of time on the bike trying to build it back up, one of the lads in work told me about a club in Shannon that did a bit of racing during the week so I called down and lied about having race licence and did a couple race's I actually think that was the  first time I cycled in a group was while I was racing  in Shannon, that was back in 2013, after two league races  I got my full race licence and raced ras an clar unattached and came 6th did a couple more that year and joined club rothaiochta in 2014
Best moment on the bike so far in 2015 ?
I have two great memories in 2015, one was at a league race In Shannon when Cathel Russell attacked up the wrong side of the road, every body was giving out but nobody could hold his wheel, anyway it looked class. the other one was in charleville 2 day stage race, near the end of stage one Stephen lynch went off the front and put the hole peloton under pressure, for a man that couldn't finish a league race during the season to put a2's In a stage race under pressure, I think was great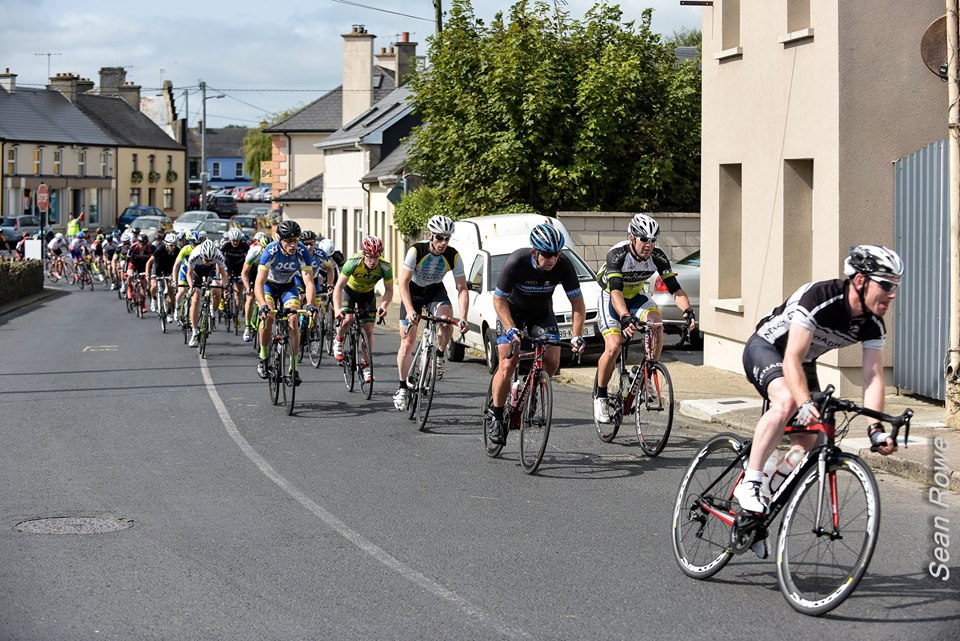 Getting upgraded from a4 to a3 is always a proud moment, where did you pick up points and what are your strengths as a rider ?
As I said I came 6th in ras clare , 4th in blarney and 3rd in Fermoy , Jesus my strengths as rider mmmm let me see I don't mind suffering and pushing myself to the limit, I know that sounds strange, but any body that knows bike racing knows all about it
What are your plans for 2016 ? any races catch your fancy ?
don't really have any plans as of yet but  I would really like to do some of the bigger stage races, and try get a couple of points, maybe even get upgraded