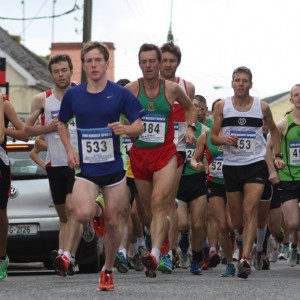 The young Don Con looking in a firm mindset as the gun fires the off at the start of the Ballyhaunis 8km Road race, which took place last weekend on sat the 29th of Sept. Under the watchfull eye of his Father John or Senna Senor as we have so aptly named him, Con Took victory over Bidwell. Bidwell's splits tell the story of the outward section wind and the mid-race hill: 3:02,  3:21,  3:35,  4km 3:13, (13:11) 5k  3:40, 3:13,  3:12, 8km 3:06 (13:11) = 26:22
This is a training confirmation race for Con as he heads towards racing the World elite Junior Triathlon champs later next month in NewZealand.
NewZealand website location here
Con has had a great season for a first year Junior on the I.T.U jnr circuit. Racing with distinction throughout Ireland and mainland Europe all year.
British IRC silver medallist, Outright sprint winner Joey, Tri Athy, Triathlone, Schools 3000mts Silver medallist, Connaught Senior time trail champion, European top ten Junior Triathlon Triathlete, and world class competitor.
Con and his father are currently seeking financial sponsors over a long term period if you or your company would like to get on board please email info@gotri.ie and we will put you in touch.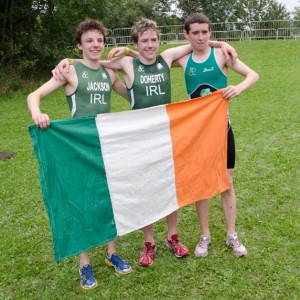 Con victorious in Balyhaunis 8k … Road to NZ Land