Not the weekend cup of tea for all Triathlete types but….. MTFU to all of those, including Coach STL who gave himself the weekend off.
Ennis Track Clare Running Squad link to some results and photos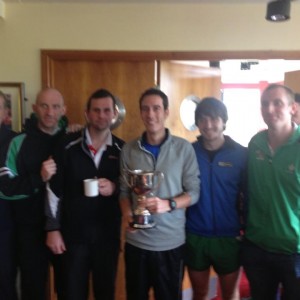 pic credit Ciaran G
The athletes in the GoTri stables had an amazing weekend of racing performances. lingering fitness levels from a great successful season. A big well done to all the clubs and club coach involved.
The Ladies led the way and the mens and boys teams better not be getting chicked as we hit the medal counts by nationals!!
Limerick side of the tracks Saw West Limerick A.c athletes taking charge winning the ladies and mens intermediate titles. Davy Richardson and Andree Walkin two of the GoTri gang athletes placing second in their respective events. Great to see so many tri-athlete names in the results table.
Shannon Masters Swimming club had a few recovery swimming athletes this morning.  A Huge smile on the face of Maria Carey and Anna Crooks as they both celebrated a masters and a novice title with Ennis Track Dominating proceedings over the weekend in Kilnaboy. Looking down the names Ennis Triathlon club athletes are to the fore !! well done to all the Wednesday night running group who took part ( we are back on the track again this coming wednesday at 8pm)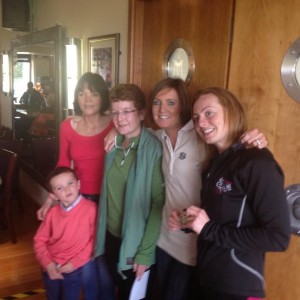 The ever proud Mammy Rooney—- Mick was all talk this morning about the young fellas win, with Mairtin Grealish celebrating the fact he is almost in the 035 cat the times are looking good for the GoTri Crew.