Aoife gives us her insight into her Dublin Marathon experience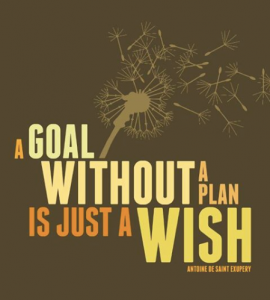 Although cold, Dublin city was calm and clear on Monday morning. Perfect marathon conditions. I wish I could have said the same about myself. I had started training in August. Tri training had given me a fairly good fitness base so I was really just adding in mileage. Things were going well. I trained mostly on my own which started to get tough for the last few long runs. By that stage I had heard all my jokes before. Life tried to interrupt training a few times, I kept running during a holiday in Sept, but simultaneously pickled myself with gin and tonics (as in that same day, I didn't run with a G&T in my water bottle). Work travel didn't help. The biggest hurdle though was the cough and sore throat two weeks before the marathon that developed into chest infection following an ill-advised 10 mile run. I ended up wheezing on antibiotics and convinced my marathon was over before it had begun.
The sane thing would have been to pull out, but every time I made that decision I couldn't help but feel disappointed and slightly selfish for having sacrificed so much family time to train for a race I didn't do. Finally on the Friday beforehand, I decided to run but to forget any racing ambitions and just run the distance (but I made sure that everyone and their brother knew I was tschick so there would be no expectations! )
Monday morning I walked the twenty minutes into town. I was far too early so I took a moment to drink a coffee and relax and take it in. For such a huge event it was exceptionally well organised. Bag drop was quick and efficient. I dropped back to start with the second wave, my previous aim of 3:45 long forgotten. I planned to start off with the 4hr pacers and see how I felt. The ten minutes before we were released was surreal, there was a quiet nervous anticipation rippling through the crowd, finally, on the dot of 9:10am the whistle went. I was surprised at how quickly such a large group could move. The first mile was an exercise in not tripping over any feet. I restrained myself from heading out too fast and kept back with the 4hr pacers. Up and around O'Connell street, past the maternity and onto quieter tree lined streets that I didn't know. At this stage I was still nervous, my heart seemed to be bigger than my chest, although my HR monitor showed it as being well in the normal range. We went through the gates of the Phoenix Park and a huge cheer went up around us. By now I was starting to settle and enjoying the pace. I figured that the risk of me going out too fast had passed and I let myself drift in front of the 4hr pacers. Phoenix Park was calm, scenic and beautiful to run though, the first 10k passed easily although strangely my left knee was starting to make its presence felt. Total time 55:21 (Official time, not garmin time, I'll get to that.)
Exiting Phoenix Park meant a sharp turn to the right. We went under a tunnel, where the sounds of encouragement echoed and followed us up the hill. One house here deserves a mention with three guys drinking beer and BBQing sausages, the aroma drifting through the crowd (remember it was still ten in the morning). My gels suddenly didn't seem so appealing. It was at this point that that the knee tightness became definitively sore. There is a reason that marathon training requires so much mileage and why a lot of runs are still required during the taper session. Apart from that unwise 10 mile run the previous week I had not run in the fortnight prior to the marathon. My legs were unused to the pounding and my joints were starting to complain. Another few miles on I was starting to limp, there was no way that I could do this for another 15 miles. I passed a St. Johns Ambulance tent at about 10 miles and got two panadol from them. That took about 1:30min but worth it to continue the race. I vowed to get to the half marathon point at the least and take stock then. My pace slowed down and I passed the half marathon marker in 1:58.
By now the pain had receded to a dull ache and I was enjoying the atmosphere. The miles from 13 – 19 passed easily, people watching kept me entertained. There were so many stories displayed on the back of t-shirts, so many reasons to run. The hill that appeared at 20 miles was not particularly steep or long but at that point in the ordeal it was tough. I jog/walked up it, thinking that if I saved myself now then I would be the better for it in the later miles. I was approx. 2 min ahead of the 4hr pacers still, so I was a bit shocked when they suddenly appeared beside me at the top of the hill. Are you running ahead of your pace I asked hopefully, we are bang on they replied. Feck. Right so. I hadn't planning on racing this but had been quite happy with my sub 4 hr pace. I passed 20 miles at 3:02 and pushed slightly ahead of the 4 hr pacers.
I found the Stillorgan road tough and the flyover even harder. Every joint was starting to ache now. I gritted my teeth and held on until I met John and the family at mile 23. They all had signs for me, although #2's said "Go Mom". Since when was my son American I wondered. We high fived and I quickly passed on. I didn't want to stop in case I couldn't start again, which I now regret, it would have been nice to have a moment with them. Especially as two minutes later I stopped anyway. Now the focus was gone, the last three miles seemed daunting. The 4 hr pacers rolled on regardless and I could not have cared less. I walked for about 30 sec then started a shuffle that was not much faster. I finally went over the line in 4:02 hrs.
Had I known my time at any point during my training I would have been very disappointed. On the day though, I know I pushed as hard as I could and I'm proud that I kept going. I have no desire to run long for a while yet, but I know that I'll have to revisit the marathon again at some point and this time do it justice.
Things I have learned:
Unsurprisingly, lots of long slows runs help you run long but slow. I can't wait to get back into the short sharp intervals again. If I do another marathon I'll introduce marathon pace intervals into the long run.
Keep running, even if they are short runs, keep the legs turning over as often as you can.
Find company – it was hard to stay motivated on my own, the one long run I did with company passed in a flash and was so much more enjoyable.
Racing line – a marathon is measured along the shortest possible route. Ideally you should be running the tangents. I ran 26.2 miles in 3:59 according to my Garmin, but I was still somewhere around Trinity at that point! In such a large marathon it is impossible to take the racing line so you need to judge progress by the time elapsed and the route distance signs rather than what your GPS says.