Next up we're going to run off two race reports together, great reading in both of them! Well done to Niall and Dean of finishing their first ever Gaelforce West!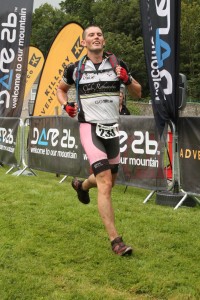 NIALL O'GRADY – GAELFORCE WEST 2015 – Crossing over to the dark side!
I'm a relative newcomer to adventure racing. Like many within GoTri I got my first taste of it in Killarney last October. I really enjoyed that but the trail runners went into storage after it and hadn't seen muck until I signed up for the Dingle adventure race on a whim in June. In both races there was no pressure, I was happy to just complete them. When Paul mentioned Gaelforce and the training weekend that would precede it I was in two minds whether to sign up. I committed to the training weekend without signing up for the event itself. I said I'd give the training a go and make the call afterwards. The training weekend was a blast. I registered for Gaelforce the morning after getting home. I read PP and Declan Murphy's race reports from Dingle and Gaelforce 2014 respectively. I'll not go so far as to say I was inspired by their words (for fear of bigging them up too much) but it did strike me that these lads were taking a different mentality into these events than I. They were talking of battling for race positions and pushing to the limit from the start. I decided that if I was going to take the time to do the training weekend and event then I was going to have a crack at it, treat it as a race. Compete, not just complete. The day before the event was a bit of a drag. There was lots of traffic getting to Delphi to drop the bike, on to Westport to check into the accommodation (the helm in the harbour, grand spot), register for the event, grab a bite to eat and try to get the head down early because of the ungodly early start on race day. Gerraghty and Carey were sharing the apartment with me. I picked up a few tips from Stephen who had done the event before. Carey offered little, he was off gallivanting. 3am alarm call, quick breakfast and then ran the couple of km into town to get the bus with Stephen. We got the strangest of looks from lads walking home from nightclubs. "What are ye at lads, it's ten to four!". After an hour on the bus we were dropped on a dark but thankfully calm and dry Glassilaun beach. I was expecting there to be a load of hanging around but to the organisers credit if felt like we were no sooner there and they had us on the revised start line (we didn't start on the beach because of either the darkness or the tide) and we were off.
The second wave of competitors were waiting a few hundred meters up the road and seemingly the tradition is that they clap the first wave off. Fantastic touch. Hairs standing on the back of my neck. Don't get comfortable I told myself, keep pushing, pass and don't get passed. I had been chatting with Sarah, Hillary and Theresa at the start line and lost sight of others in the GoTri crew (easy to do in the pitch dark). As the run went on the sun came up. The run along the ridge of Killary Fjord was spectacular. I could see a GoTri jersey up ahead and figured out after a while it was Loren. I ran behind a lady who was keeping a similar pace to me for a few km (chicked). On the climb that brings you onto the main road I decided to push on and try catch Loren with a view to Kayaking with him. I passed my pacer (unchicked) and put the head down. Not prepared to let me have my way the lady passed me again on the flat road section (chicked). The trail that leads down to the kayaks is mucky and fast, single lane track with a couple of runners up ahead slowing the pace a little. I took the opportunity of a small opening to go around two (unchicked!) and made it to the kayaks only in time to see Loren launch off into the water. My 'roomie' Carey waswaiting on a kayak. He took the bow and I the stern and we were off. I've done a fair bit of kayaking in the past and Carey seemed to know what he was about so we made up a couple of places on the calm crossing of the fjord and cautiously started into the bog run knowing that cramp probably wouldn't be too far away. The 4km run to the bike transition wasn't bad, Carey and I discussed cycling together and gave a shout to Loren as he exited transition that we'd try catch him on the road. Those who know me will know that it's mainly cycling I do. Those who cycle with me alot know that there are many chinks in my armour. My bike handling skills leave alot to be desired and I'm desperately overly cautious. Those who know Gaelforce will know that the road conditions vary hugely and in parts are simply nuts. I was really wary of these two facts not gelling in the lead up to the race. My goal was to try to be able to take advantage on the bike leg and make up a few positions on those who had been faster than me on the run. I rode the older of my two bikes, the trusty 4 year old Turas. I switched to power grip straps on regular pedals to allow me to wear the trail runners for the full course. Out of transition I worked with Carey for a while, making good time, passing a steady stream of other competitors. There's a nasty enough drag in the first 10km. I pushed on over it meeting Loren near the top. A steep descent that requires full concentration followed and then it's onto some lovely rolling road. I was on my own at this stage, had it been windy I'd have looked for the lads to get across and ride as a group to Croagh Patrick but while the going was good I put the head down and pushed on. Then came the cramp in my calves. If it wasn't the left calf it was the right, often both. I passed Joe Laffan (who had a torrid time with punctures) in the GoTri kit on a slight hill, "Give me a push he joked", "hardly, look at the state of my f**kin calves" both of them bulging with knots in them. Keep drinking I thought, push through the pain of it, the legs will loosen up. Thankfully they did.
The recce spin from the training weekend two weeks previous was invaluable when it came to the off-road sections of the cycle. Between gravel, forest tracks, rocks and potholes that could swallow the bike whole, it was a real challenge. I picked off a few places and to be honest really enjoyed that section. I was however very conscious of Croagh Patrick lying in wait and anxious about how the calves would hold up. As I started into the climb of Croagh Patrick I noticed that everyone was taking the path as the crow files to the first dib point at the mound of rocks. On the training day we had gone up a less direct route which provides a pathway that zig-zags. I decided to take the zig-zag option, taking note of the few jerseys in front of me so that I'd be able to gauge whether it was the right move or not. It was a major point of debate in the bars of Westport on Saturday night but having arrived at the first dib point at the exact same time as the lads who had been in front of me I'm of the option that for someone of my ability, I took the right option. The real powerful lads may have made ground on the more direct route but the zig-zag worked for me. One of the cool things about the Croagh Patrick leg of the race is that the climb and descent follow the same path so you start seeing competitors and clubmates who are up ahead coming against you. I saw Paul, Declan, Stephen, PP motoring down as I climbed. One of the many Tiernyisms that I recall from the training for Killarney is 'continuous forward movement'. I repeated that to myself throughout the climb and got through it more comfortably than I expected I would. I dibbed at the top and took 30 seconds to look around, take note of the significance of where I was and then got back in the race. My descent of Croagh Patrick was poor. I couldn't find the rhythm nor the surface I had when descending on the training day. I slid on my arse a few times, kicked a few rocks around and gave a few shouts to the GoTri jerseys who were on the climb. After the mid-way dib on the descent I followed the most direct route I could find to the mountain rescue hut. At this stage the hard work was done and I when getting back on the bike I was conscious of wanting to empty the tanks on the final bike leg.
After lulling you into a false sense of security for a couple of km on the road they bring you off on a trail that gets really rocky. I rattled the bike over as much of it as was sane to do and threw it up on my shoulder for the couple of stretches that no carbon road bike should ever witness.
Take a look at the terrain in this link!
Then came the second hair standing on the back of my neck moment of the day. Some man and his son were doing us the great service of warning us of the really rough stuff, "Rocky now for 150 meters, you're having a great race. You're the 57th through". 57th! I didn't have many expectations going into the race, but whatever they were, this exceeded them. More motivated than before, I was off to try hunt down 7 competitors. I didn't get 7. I think I got 4 and when the dust settled from the other waves etc it was 76th position I got, but I was buzzing. The buzz wasn't long in wearing off when I got off my bike and had to run through the mucky, hilly, torturous forest trail in Westport house. That was tough going. "You've had a great race, 300m to go" I was told by a friendly marshal (they were all very friendly in fairness to them). Finally, I saw some hoarding on a turn up the road and the hair on the back of the neck stood up again as I took the turn to the finish. An over the top fist pump, a high five to Gerraghty and Tierney who were well cooled down at that stage and over the line for the final dib. 4 hours 45 mins. I was happy with that. At 10:30am I gave Claire and my folks a call to let them know I was alive and happy with the race. My young lad always asks what position I came in a race. Just outside the top 50 I told him. "Wow, that's really good Dad". Bless him, he must think I'm useless altogether. A good morning's work! It was great to get to cheer some of the other clubmates home before having to get home to warm and clean-up. Westport was buzzing Saturday night. Little white print-out with segment times being compared at every table in the bars. Everyone had their own story, their own opinion on it. They were entitled to it. If I was doing the race again in the morning I wouldn't do much different.
Hydration / Nutrition went well. Water bladder in backpack works well for me.
Grazing away (another Tierneyism) on Powerbar jellies as I went, Powerbar Gels on the bike.
The road bike is the only way to go. They can take some amount of punishment. I was really impressed with the power grip straps.
I need to do alot of work on my hill climbing and descending.
In chatting with the clubmates who came in ahead of me since the race I'm still seeing a huge difference in mentality. I need to push myself harder, be prepared to really bury myself out on the course. Many are battered and bruised, struggling to walk since the race. I've not a scratch on me and the legs feel fresh enough. That's not me gloating, that's me acknowledging that I'm still not trying hard enough. The group that I trained, raced and partied with on the two weekends in Killary/Westport were just phenomenal. From their willingness to pass on their knowledge of the event to someone like myself who was new to it, to the attitude of the likes of Theresa who suffered what I would consider to be an awful ankle injury on the training weekend and stood alongside me at the start line ready, willing and able to take on the challenge. They're a mad bunch those adventure racers.
Niall O'Grady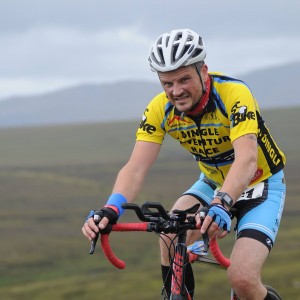 DEAN RUDD – GAELFORCE WEST 2015 – Pushing Through the Pain
I was looking forward to going into Gaelforce West, after a decent showing in Moxie during July, I was feeling confident, I had tweaked or so I taught some of areas of concern, my only concern was that after some decent solid training weeks, I had gone on holidays with my kids and had lost out on over a week's decent training but the base was there and I felt good on way up. I had a game plan and my own cut-off times planned out and what I could reasonably expect as a finish time. I arrived early to drop off bike and over to Westport to register, I was all done by 1600 and met Loren for a coffee, a little later met up with a few more of the Go-Tri adventurers. Got the apartment sorted and the spuds were ate. I was feeling well prepared when I sat down for a cup of tea back at the apartment, clothes laid out, fuelling sorted on table, I was ready to go. Later that night Sarah, Peter and his wife arrived and we chatted, going to bed I always knew sleeping wouldn't be easy, the usual pre-race nerves and thinking things through. We were up at 3am got the breakfast, I had a good bowl of porridge with banana, 2 slices of toast and a strong coffee, it felt heavy on my stomach, but given the time of the morning and the fact I would have over an hour to digest this down, this should be ok. The bus journey seemed short and getting off I still felt I had a heavy stomach, quick stop at the port-a-loo and felt a little better. Soon enough the start buzzer was going and we were off.
I felt good, I was holding back my pace until I got nicely warmed up; too many times I've done the old set off like a hare to be totally whacked within 30 mins. The first run itself was what I expected from what I had been told, steady ascent for about 2k nothing hard but continuous, eventually coming off road and onto the track was a welcome sight, a change of terrain and still I felt good, racing my own race. I took one small slip on some wet grass but kept my pace and ploughed on, picking the most direct route, I could see people avoiding puddles and mud and taking a harder route then going straight through, the training was ingrained now, follow a good route, keep your plan and work it. Coming back onto the road I still felt good and taught I would pick up the pace a small bit and push on, about 11k into the run I took an isogel, I had used these in the past with no issue, but as soon as I took it, it just sat on my stomach I could feel it, slowing down a bit hoping this would settle in, I eventually had to walk a bit as I felt bloated, after what felt like forever, maybe 3-4 mins I started jogging again as I didn't want to fall too far out of my schedule and Sarah passed and told me to get a move on #teamspirit. Getting into the kayak transition I met Sarah and we kayaked over together and what a good pace we had, Sarah was sitting in front setting a very strong steady pace, I matched this and made the adjustments in direction and we were over to other side in 10 mins, I think we were both happy with that, I was out of kayak and away. The first section of the second run was challenging but I enjoyed it, I picked up a few places but still felt a heavy stomach, getting onto the road section and setting a nice pace for myself I was happy enough, but about 2k from the bikes the bloated feeling came back and I had no choice but to walk about 200 metres, Sarah passed and shouted encouragement, and that got me going, chugging along I still didn't feel good, I got to transition and took a good drink of water, this I think was my downfall, instead of doing my usual little sips, I actually gulped down some water. I got on bike and was away, passing Sarah on way out who was sorting her bike I saluted her, I had taken half an energy bar and some energy drink and looked at my watch, I was still on plan for my finish time, pushing on the bike I was feeling better, soon came to a climb and Sarah passed me on this saluting me as she passed, we were doing a bit of cat and mouse, legs were a bit crampy but I was going ok, taking the first few K's to get my legs adjusted to the cycling motion, I had heard there was one climb of note on this first run and sure enough after 9kish I was on it, I'm not great at the uphill sections but I ploughed on, I remained cycling all the way up, watching people come off to walk, but I remained focused and got to the top, looking forward to the decent which I enjoy, I tucked in, head down and was rolling, over-taking a few cautious riders on way down, then it hit me, I felt my stomach go and a bad feeling , I stopped as I got to bottom of hill and puked a little water at first and then a proper heave, which as puking does has the effect of making you feel much better, getting back on bike my first taught was I need to get some fuel back into me, I took a half bar, some energy drink and normal water and away again, but again another 20-25 mins later I repeated the puking sequence, from then on I was not confident in eating anything, relying now just on water, either mentally or physically I felt weak, knowing my fuelling was now gone being enjoyed by some random sheep !! I finished out the cycle a full 20 mins behind my schedule, getting into transition, I did feel weak and contemplated pulling out, I got a drink, settled myself and filling my water bottle which I did not intend to take up Croagh patrick but I had no other option as was solely relying on water now, I had one dnf this year and was not having another, I may not get the time I wanted but I was going to finish this.
Going up Croagh Patrick I had to take it easy, no power in the legs, getting to the top I was delighted and felt I would make up some time going down hill as I generally have no fear of falling, I was giving it a decent pace, not as fast as normal but certainly faster than a lot of the others, I took a fall not bad but down on my arse, didn't let this phase me, quick feet trying to pick my way down, I knew my focus wasn't what it should be and then bang took a second fall, this one a hard one, down on my ass and slid a bit, getting up I knew I had to slow it down and my foot placement wasn't as precise as it should be, met Barbara who checked if I was ok as seen me fall, getting to the dib point and seeing the mound of stones, I made my way there and remembering Paul's advice of making a straight line to the bike transition I veered off the track others were following, I found myself on my own and going down some steep sections, I actually taught I'm after making a balls of this, but sure enough I cut minutes off the decent taking this route but still I had taken another 20 mins more than my outside time I wanted, stopped and filled my water bottle and back on bike. The last bike section I had told was quite technical and it certainly was, I have good balance for a tall person and stayed on my bike for a lot of this section, taken chances and weaving from one side of the road to the other, I wasn't fast but steady and staying on bike, there was 2 section I got off to walk and kept them as short as possible, I enjoyed this section, it really challenged you and machine, but still I was glad to get back on road and into transition. The final run was non eventful, I took it handy, wanting to finish this out nicely and knowing my times were well gone out the window, coming into the last corner, I heard my fellow team-mates cheering me on, I was glad to finish, I was tired and hungry, so hungry. I will be back to do this and although I didn't have the race I wanted, I think you learn something knew on each one. My fuelling has been my nemesis as I find it hard to eat while running or cycling and even though I have had isogels before I have made my mind up that these will not be used again, I also looked up on what happened to cause me puke and yes gulping water sets off a reaction in your body and causes this, so this is another gap I am closing out on my runs, you have to take a little positive from each race and take the lessons to the next one.
Dean Rudd
Gaelforce West – Race Reports from up the Reek!