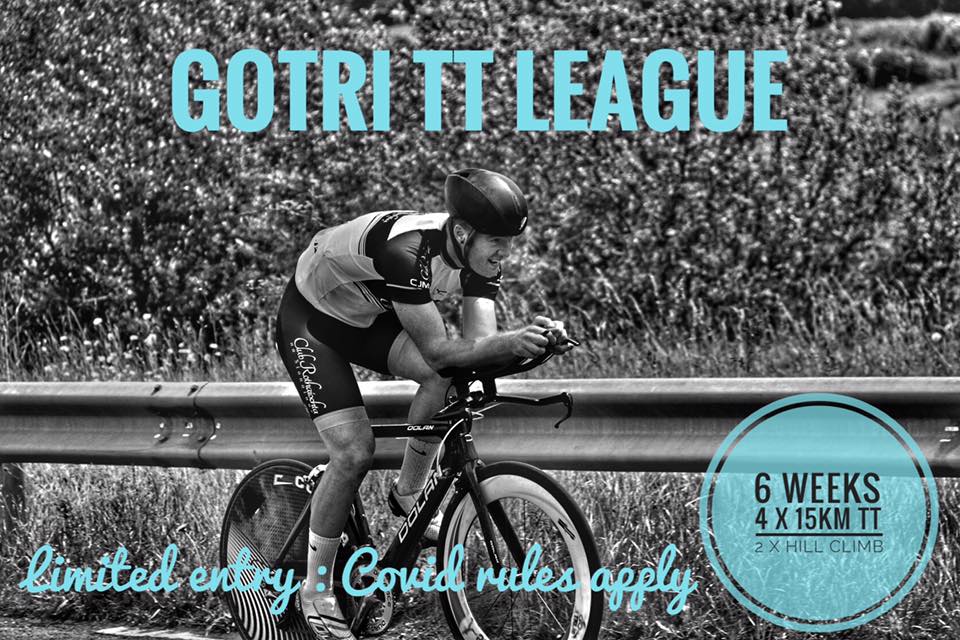 Break down :
Junior Riders 13km TT
Fionn Mc Sweeny
Phillip O Connor
Ciaran Russel
Aine Mc Sweeny (f)
Female Overall TT B
Sinead Oaks
Sarah White
Female overall RB
Brigid Murdock
Maura O Loughlin
Novice Males 
Brock Sahmedi
Tom Hayes
Noel Marshal
Shane Kieran (jnr) full course
Tony Stack
Senior Male TTB 
Brian Nevin
Ger Bowen
Liam Dillion
Darragh O Neil (jnr)
Thomas Brien
Gary ( Sinead ? )
Sean Mc Ilroy
Noel Cusack
Robert Singleton
Stephen Bourke
Neil Gilespie
Senior Male RB 
Kieran Maloney
Alan Dunlea
kieran Keating
Robert Reidy
Kieran Reynolds
Val Byrnes
James Mc Intyre
James Bulman
Elite Male TT 
Gearoid Howard
John Butler
Mike Storan
Ronan Costello
Elite Rb 
James Hanrahan
Sabian Kulchensky
We have tried our best to give everyone a race within the training TT series, not included in a separate league is our vets cat, this will be a simple award for fastest vet – who doesn't score in the overall cats
Each of these cats carry times – ie for example to be in the elite cat riders must beat 22:30, if for example a senior rider breaks that time he will move into the elites with an adjusted score.
Please note there is no RB/TT separation for the hill climbs, athlete will receive points within their cats.
If you have any questions please let us know and we will try our best to answer
Please remember this is a fun training tt league, remember everything around covid and please try your best to practice safe sport as we return to the new normal
yours in Sport
Gc
GoTri TTT categories update