June Bank holiday sunday and Monday and June 15th
Come along and prepare with the team — get ready to TRI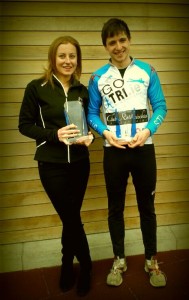 June Bank Holiday training weekend Sunday and Monday — anyone with a triathlon ireland license and club memberships welcome to take part
our goal is to make sure you finish Kilkee hell of the west triathlon with a smile and know how to prepare over the last few weeks before the race
The pink Ballon 10k for charity takes place on the Hell of the west course and we highly recommend that you take part – The fee is 20euro for this race, which is proudly run by rebecca and all the gang.
The PLan
Sunday Morning we will have an action packed start —-
to the daywith a bike group going at 8am for hill reps and the racing group from achy Athy will be going for a recovery ride of 60km
non racing group — those that didnt race athy will aim to do heart rate intervals on the hills before using the pink balloon 10k race as a good brick session(please note we will need to pre-register and this cost is extra to the athletes)2pm
10K Kilkee Pink Balloon Run / Walk in aid of Action Breast Cancer & CUH Clinical Breast Nurse. Sunday 2nd June 2013
Registration in Stella Maris 9-10am. Race Starts at 11am.
Description
When : Sunday June 2nd 2013.
Distance : 10k.
Registration : Stella Maris Hotel 9:00 – 10:30am.
Registration Fee : €20 or complete sponsorship card.
Race Start : Band Stand 11am.
swim session at 3 pmSunday will include sea tutorial on racing tactics and sea sight breathing along with entries and exits — we will follow this with a transitions session and an optional recovery 20km( we will decide this on how the group feels- transitions will be the key) spin along the run course and a little further out.
dinner options — to follow — this is an important part of a training weekend as you ge to chat to the senor training athletes and get first hand coaching advice from STL and others who are taking part
Monday : we plan to join in on the big bay swim which we have done for the last 3 years — info to follow on this — Killian from westclare Tri/Limerick Tri and Murphy Blacks restaurant along with LimerickTri club are organizing the bay swim this year. swim Irl and tri irl licences and pre-registration is required along with a 2euro donation to local sub aqua club who are providing cover. A great effort made by all last year so please support again this year
STL – will lead the beginners group and stay with the slower swimmers
Depending on tides we will aim to ride 2 loops of the bike course before or after the bay swim, the bike course is the key to hell of the west, the dead roads can make or break riders and we need to focus on getting all levels of athletes to treat this right. you won't win on the bike but you will kill your bike if not done right.
kilkee transition is always laid out exceptionally well by all the gang at Limerick Tri Club — experts at race organization — this is another area where we will aim to make sure come race day your on fire for saving time and getting yourself out on the course quick.
The run course is where tears or smiles can arrive. we will show you all the running techniques and pacing to get your run times ( yes folks this does mean hill reps and or as we like to call them secret speed sessions)
Team dinner organised by Liam for 8pm — please confirm with us via email txt or Facebook