STLs Liam Ball sprint tri race report 2013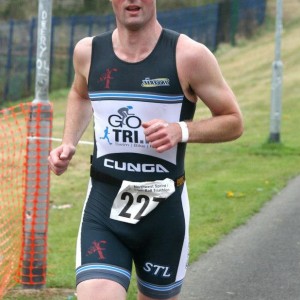 To be honest I was hoping for a solid result. I believed I could have had a podium and if I had the form I had in Joey I would have possibly got 3rd on the day. I wouldn't have been happy but at least I wouldn't have been glum.
It's plain and simple why and the splits don't tell lies. The truth is the training load has been too low and I was still very tired from joey and all the traveling / work during the week.
One must take the positives out of it though a kick the backside is needed and that alone was worth the travel.
It's a race that's close to my heart and it suits my capabilities so ill be back until I get it right.
This year I was missing another strong swimmer in the lane. There are no wave breaking lane ropes so was kind of like washing machine effect, it comes into play. I led out of the swim but even as early in the race as that I was starting to feel very tired and the bike was tuff as nails with high gales blowing into across us on the out leg of the bike.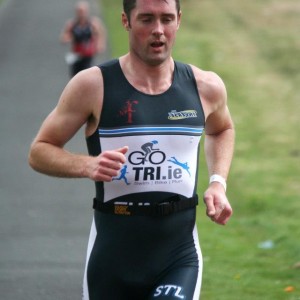 I was caught before the turn around by a powering kris Muldoon and then Paul. I was over the limit trying to hold the 12m box and even with the wind on our backs on the home leg I never recovered. 2nd off bike
The run: started well – I had 3 to 5 steps in 3rd place and the less said the better about the rest of the feet race section.
A little case of htfu and mtfu has been ordered and delivered to the brain. Coaching is my mission and job but I lead by example and I need to get my ass back on the podium ASAP
Chin chin to a great weeks training — make it count. Time is the only thing you can't get back in life !!
STL
Train smart – train happy
Stephan
Liam Ball 2013 race report