The GoTri Racing TC committee are delighted to announce that Limerick City College
The club have signed a sponsorship agreement for 2014. This will see Limerick City College become a primary sponsor of the club and support the club financially for the 2014 season.
Limerick City College is a provider of high quality Professional Education. Through activities regionally, nationally and internationally, they provide educational opportunities of a very high standard across a wide range of academic programs.
Based in new premises at the Parkway roundabout, Limerick City College are very keen to become involved in the local community.
Please take a look at their webpage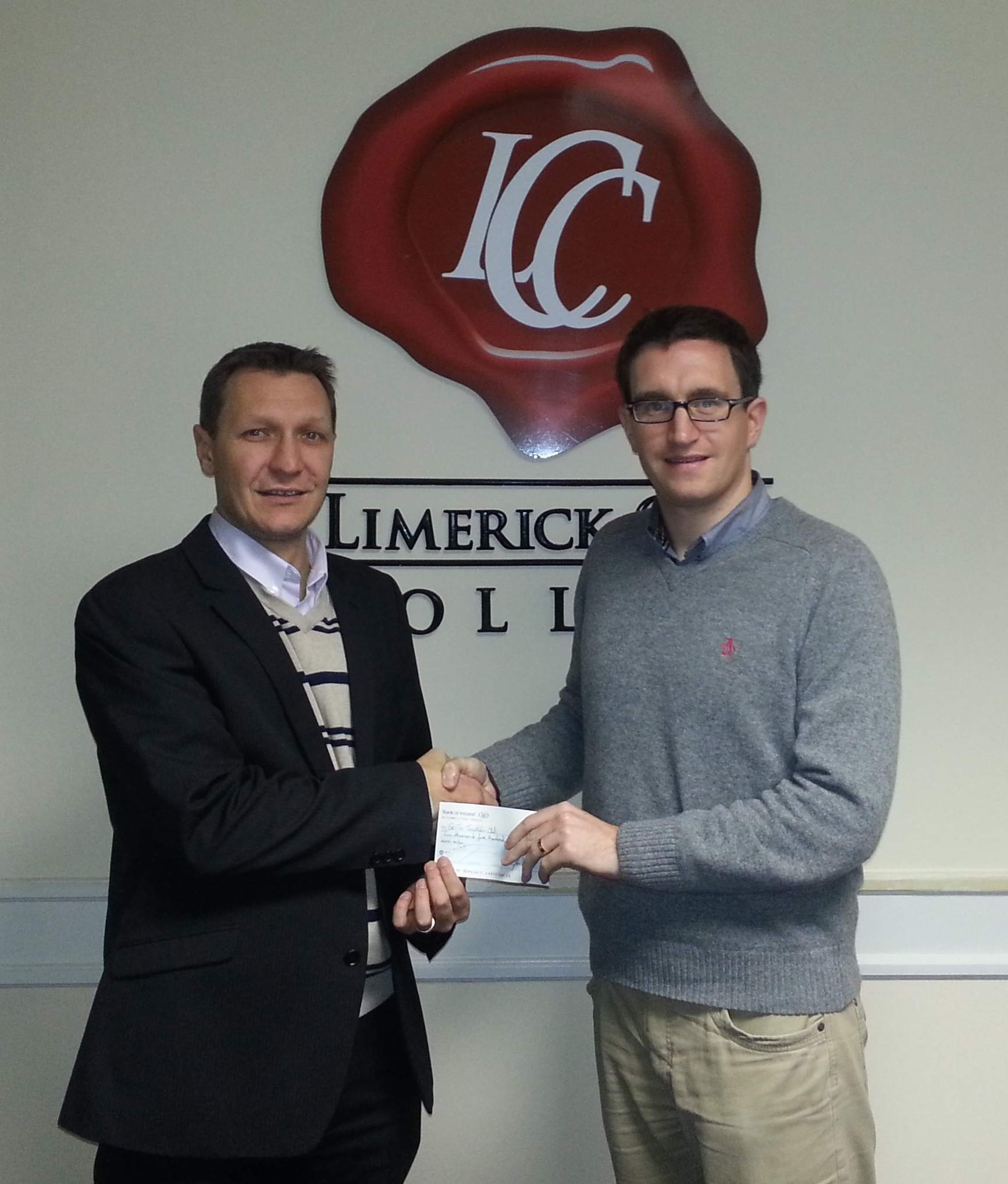 Chairman Mark jeffers being given the sponsors check

Limerick City College Sponsor GoTri Racing TC for 2014 Season