A great club is made up not by its individuals but by its collective membership.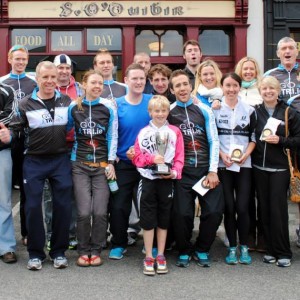 At GoTri we want our club to be successful but also about its membership, building friendships, creating team values and helping everyone to enjoy the great benefits to being part of our squad, From the bottom to the top nothing can be achieved with out you, you the member.
AIRSOFT —– Team Building day
On February 1st at 2:45 we will gather at the national carting center near Clonlare just outside cor bally in Limerick. www.nationalkartcentre.ie/airsoft/
Please copy and paste the url in Google and see what we have in store.
Cost will be 25€ and your club will treat you to food and snacks afterwards.
The focus of the day will be getting to know all your team mates and having lots of Fun.
We invite all our members from GoTri / GoTri Adventure/ ShannonMasters / ClubRothaiochta to take part. A family that trains together will stay together 🙂
To book your place Please reserve your spot with Laura via email:Laura@gotri.ie 
Yours in Sport
Committee