What do you do when S*it£ hits the fan? Literally
They say in coaching terms that you never coach your family or yourself!!!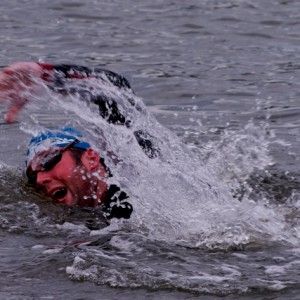 up the creek, was supported by the man upstairs as last weekend the weather landed on the Costa del Kilrush, the locals put all their efforts in putting on a great show, it's the little things that races do that impress me, and all the athletes really appreciate it.
Numbered race racks….. always a blessing when the likes of me arrive late
Relaxed and hassle free morning sign up…….. yes a little bit stressful for organisers but not having to arrive at the crack of dawn to register and then have to wait around all day for the race is a huge bonus to all athletes
A shop right beside the race start, hey they got lucky with this, as geographically it is where it but made my coffee addiction easily supported, and all the athletes got to support the local business who was supporting the race? If not they will next year!!
sunshine and being advised to wear some during the race, the lovely Josie behind the number desk even asked me if I needed any
Assisted exit from the swim, on a homemade steps and a carpeted run to transition, sure you would only get that at an I.T.U cup…. It was bliss
food glorious food one thing any athlete wants after the race is a bit of music, a chin wag about all the latest torture methods in terms of training and bragging about the newest gadget they bought…. but everybody wants a feast, it's a rite of passage, I earned this, a statement of effort by piling your plate sky high with food…. but a race with hot food, now that's what it takes to make the athlete A list for the following year, and boys and girls of crotties pub really put on a feast with hot lasagne….
The last in this little list. the best thing about the up the creek was the team award done simply by xc points allocation. really brought a buzz to the race as everybody had to race for the last position!! Not everybody can win a race but everybody can be part of a team!! really made the race for the athlete
I blame women for most things 🙂
My poor mammy caught the vomiting bug on a recent trip to Dublin, instead of being the supporting son; I avoided her like the plague.  she got her own back by passing along her gift of the gab to my sister, who cruelly passed it along to moi.
As I said I blame women for most things 🙂
I thought I was home free and ready to race on Friday when my run session went ok, a simple Fartlek of 5,4,3,2,1 off equal rest at 10km pace but Friday night the belly monsters starting doing flips and somersaults no hurling was done until Saturday morning. a day on the sofa watching the giro and catching up on Aileen's great performance over in Spain along with a few pints of water and some drugs I was in denial and convincing myself id be ok
Denial… it's a lovely place; you can be the hero or the villain. In general terms I like to be the hero. I pull on my tri-lycra and go and rescue a result from the dungeons of the cave of defeat.  My weapons of choice are my Rocketscience wetsuit, it's got secret little helpers that help me swim like a fish. I even got a special bike called by its initials of TT. It's a great weapon of choice for a lot of us denial athletes….. But in the cave, that cave of defeat…. the evil truth has its own weapon called the run…. and when he really wants to he will make you do it in the hot sunshine!!
great support by the locals 🙂
There was no hiding in Kilrush, I tried to take the swim easy to save my energy only to start getting sick on the bike and not being able to finish… I got the worst thing from the evil cave a DNF tattoo after my name on a results sheet ;(
"Listen to the whispers before you hear the screams" is what I tell the GoTri Athletes all the time. I think I need to pay attention to my own whispers and rest up
I still blame women for most things, but thank you Josie for the offer of sun cream 🙂
Please don't report me to a feminist group but id love to join.
STL
Having some fun, trying to train smart, trying to race happy
local pool started a collection for me please dontate 🙂