DTC…A Tale of Two Cities…
I'm writing this race report a little differently, as the title suggests I've actually got two tales to tell…firstly I  am going to give a short synopsize of my race review from DCT 2011 and then follow it with my review of the 2012 race.  I'm doing this for two reasons the first one being I want to highlight how important I now realise it is to review a race and secondly I want to show how  much a positive mental attitude along with proper prep going into a race or any life challenge really can help execute your goals, so here goes…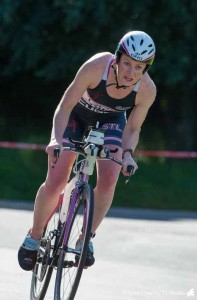 DCT Review (written Aug 20th 2011)
Looking back now my mindset going into this race may have had some impact…Mike brought this to my attention post race when the dust settled (which is always safer)…this was the first race in a long time that I hadn't mentioned or in turn probably considered being on the podium for….its interesting and being truthful I did feel like I was on the back foot at the start line!
Swim – Felt  I just wanted to get this section over with and get on with the rest of the race…usual kicking and shoving in the water but that doesn't really phase me it was more the lack of being able to hold onto feet for long enough that does.    Good points: Surprisingly I wasn't last out of wave 1 as I feared I might be!
Bike – I had planned on riding one lap of the bike course either Sat evening or Sun morning but this didn't work out and this showed on the 1st lap of the bike course it actually took me 2/3 laps before I felt comfortable and got my usual strong bike legs/brain switched on.  I did start to enjoy and actually race the bike course on lap 4 & 5 but it was a bit too late.  I was fired up coming to the dismount line as I had been playing cat and mouse with another girl and I had won, I think this distracted me a bit and I headed into the dismount line at speed pulled brakes left the bike behind and threw myself over it, my foot dragged along the ground and the pedals caught along my right calf the pain immediately shot through my feet and right calf.  I felt sick and was not happy!
Run – headed out and had tears running down my face I can't really remember the first 2k of the course as was hobbling trying to shake the pain off and hoping it would ease, I saw Mike at 4k and really wanted to stop!! But somehow I pushed on, dried my tears, did some serious talking to myself and at the 5k decided to go for it ("its only 5k" etc etc) Somehow I slowly pieced my running form back together a bit and chased down the girl ahead who I had battled with on the bike and she had overtook me with all the dismount commotion!! When I saw Mike again at the 8km I was running stronger but at that stage I had sort of resigned myself to 5th or 6th place and it was just a matter of finishing the run and worrying about the bloody foot then!
A little disappointed mainly now with how I went into the race but proud of myself for digging deep on the 2nd lap of the run and trying to pull it back together.
Weird race, emotionally and physically.  Learned a lot from it…I will be on that DCT Podium next year!!!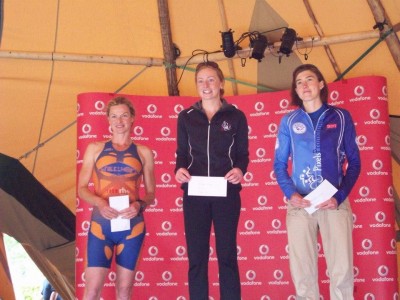 So I think I can safely say this race was probably my worst performance of the 2011 season.  Just a quick little note following it I didn't want to finish the season on a bad race so I did go on to race one more for 2011 and happily I podiumed at it, I do feel if at all possible it is important to finish things on a good note in all aspects of racing, training & life in general.       It's good for the soul!
So on to DCT 2012 written Aug 30th 2012
After a little deliberation I decided to take on Dublin City Triathlon again and boy am I happy I did.   I wasn't 100% fit in the run up to the race, a little glute/ham niggle and a little "long season syndrome" but with proper training advice and care from coach and a few more helpers I managed to overcome it thankfully.   In the week leading into Dublin I looked after myself, good food, lots of sleep and positive thoughts along with a few reads of my 2011 race review .
By the time race morning arrived I was excited to race and as the sun shone around Dublin's fair city I felt good.  It was an early start not much waiting around and before I knew it we were in the water and swimming up and back down the Liffey, out of the water 3rd woman and I felt good, onto the bike which was 5 laps of cat and mouse and a bit of playing chase with the leading ladies I was still feeling good.  Just before dismount time my mind began to play up a little and throw some flashbacks of last years dismount commotion I needed to focus and nail it this time and banish any negative thoughts. I told myself I had done this well 100 times and today was going to be no different…it worked!   Coming  into T2 in 3rd place I found my run legs and overtook into 2nd in the first 200m, ok time to think how and when I'm going make my next overtaking manouveur…I could see 1st place up ahead pretty much the whole time, so with one lap of 5k down I needed to think about when to make my move,  with about 2k to go, I kicked and managed to overtake into 1st, keeping my head I pushed on and managed to crossed the Dublin City Tri finish line as first lady home!!!  I think the pics of the smile on my face tell it all.  I did what I had said I would do I was on the DCT podium for 2012 but not only that, I had won in the city I was born in, it was a great feeling, a great race & a great cheering crowd.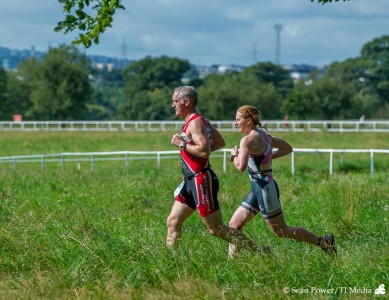 So that was it probably the biggest win of my Irish Tri career but as usual I couldn't have done it without the support crew…at this stage you all know who you are and all I can say is thanks AGAINJ
On a final note I want to share my new race mantra the 3 R's… Relax, Remember, Review.
Relax, pretty self explanatory, the races I have done well in are the ones I am most relaxed about.
Remember, all the training that you have done (presuming you have) also remember why you are doing the race, be it for yourself, for a charity etc & finally remember to smile, a little nervous smile before race start,  a little smile to ease the pain during, but mostly a big smile after because you have done it.
Review, Take time to review the race afterwards, you can learn from the negatives and the positives, it's all experience in the race bank that can be withdrawn at a later stage.   Pick out what went right, what went wrong & use that info for the future, believe me it's a powerful tool.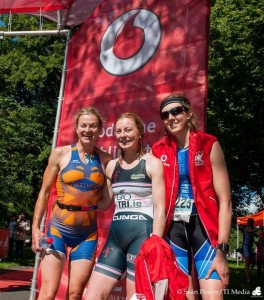 Thanks for reading.
Andree 🙂
Andree Walkin Dublin City Tri Race Report 1st Place