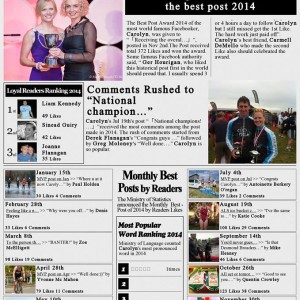 To summarise 2014 I'd just say it was a great year. A lot happened throughout it and people know already I achieved some top results. No one knew who I was and I loved just being able to turn up and do my own thing. But I didn't win any of my races without putting in a serious amount of hard work. I'm studying in UL and the key for me was trying to balance that study with training (It didn't always work out!)
I have no comparator for the season. Everything was a first. Courses were new, the type of training was new and the newest thing for me was getting to have a coach. The year kicked off when I completed Art O'Neill in January. This was my first time trail running in the dark. My first triathlon of the season was Joey Hannon in April and I did my first Ironman 70.3 in May. After that I went to Lough Cutra where I had my first open water swim start. Then the National Series racing kicked off. I remember going out to my first TT and literally bricking it (and it was only a training session). I was clueless! I fell over before I even reached the start-line. I was out of my comfort zone and I didn't like it. Getting to that TT was a big thing for me and after that I was happy out with anything thrown my way. Triathlons would be simples.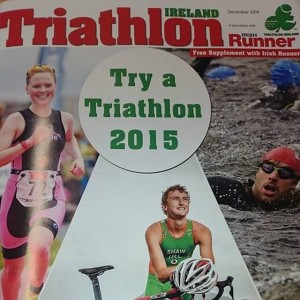 I had a lot of great days but the biggest thing for me this year was learning to believe in myself and trusting in the process. I came into the sport late so unlike some other top athletes I haven't had the privilege of a support network or been part of a development programme. I haven't raced as a Junior or come up through the age-groups so I haven't any experience other than what I've been exposed to this year. I used to swim competitively but I was forced to stop at 17 and I never ran until I was 19 (and even then it was just to keep weight off!). I've had to learn an awful lot about the sport and race/train trusting the advice of others- especially the advice and guidance of one particular person. Race weekends used to be nervous affairs but having the help of the "A Team" comprised of Mark Jeffers and Derek Flanagan was pivotal and I owe a lot to those two heroes.
2014 has been a steep learning curve and the great thing is I'm still only at the start of it! We're not born winners, we're not born losers, we're born choosers and I chose to Go Tri 😉