The Annual Caherdavin 10 & 5 Mile runs took place today over the Country Club 5 Mile route.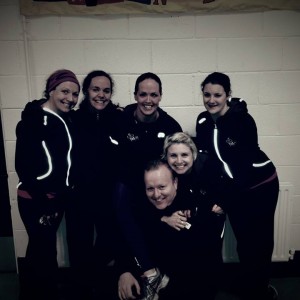 With over 253 athletes entered it promised to provide some excellent competition over the 2 races.
The Women's 5 Mile was won by the favorite Orla Drumm of Crusaders in a time 29.29, with Yvonne Deegan, Unattached in second place in a time 35.12 and Orla Downes also unattached in 37.23 in third place.
The Mens was won in a time of 28.25 by Bernard Duggan, unattached, followed home by Eoghan Beary, Dooneen 28.55 a very close second and in third place Alan Web, GOTri in third place in a time of 29.40
The Womens 10 Mile was won by Becky Coughlan, Ennis Track &GoTri in a time of 67.23 followed in second place by Cara McMahon Lowe, unattached in a time of 70.30 and third place went to Niamh Laffan, Limerick Country Club in a time of 72.30.
The Mens race was won by back in form Michael Carmody of Ennis is in a time of 54.10 in second place was James Liddane,BMOH in a time of 56.19, and Arron O'Brien, West Limerick in third place in a time of 56.25.
Race report courtesy of athletics Limerick.
We had a great turn out from the club at this event, with athletes from all sections of the club, Our Adventure racing division who added a little extra running to the days events by running home over Cratloe, Our Long distance crew who are building towards Majorca and our national series and run running teams all made the day a great one. What always impresses me is the turn out from our club members who are carrying niggles or aren't down to compete still show up to make the day all the merrier.
As coach, folks usually hate me for adding in races or test days around the holidays, but it keep athletes focused and for those who loose focus, it reasserts the focus back into the minds. We all need to be reminded every now again of why we dont do certain things. A race against the clock or your peers will usually kick start any January mission.
5mile results here st.stephens day Limerick 5mile results
10 mile results here 10-Mile-Result
What do we want, what are we working on, where are we going
Well done to all
STL