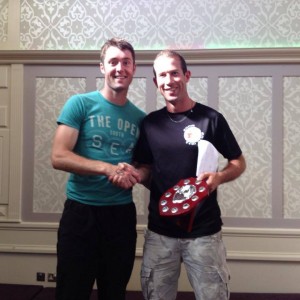 Ennis tri race report
Hind sight is great foresight as my dad would always say, he never spoke much, he had a look that could kill and a temper to match but if I learned one thing….. If you start something finish, no matter what it is.
I was not supposed to be racing Ennis ITri I was supposed to be at the king of the Hill, but after getting a swap entry from a club mate who couldn't race, we were informed that because I wasn't on the race reserve list I was not allowed to except the swap, or something along those lines.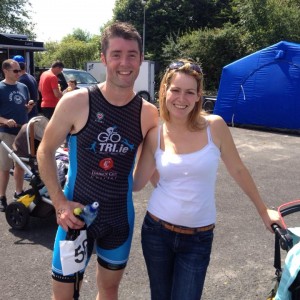 But, everything happens for a reason. Ennis turned into a must win event. A big thank you to Karl and Gleesons sports for giving me an entry. 2 weeks out from the event, I turned up the training and lambasted myself on the turbo for a few early morning sweat sessions.
I haven't been able to train much, I have been living off a lifetime of Multisport training, screwing myself for a weeks in hope of a result. It can work for some races and for others it will leave you soul searching. It is
Not what I recommend, but most aren't in this sport for 15 years or swimming 27 years. With a young family, a growing business and big club to look after, it's big big balancing act. I love it.
Local races have added pressure, you cant hide,all the locals expect to see you perform or at least your parents do… Ok maybe just the wee man or your club mates, who follow your programs do.
I was lucky to even start I had to borrow a screwer of Mick Rooney for my borrow disc wheel.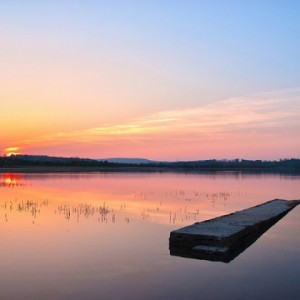 The banter with the Ennis tri lads started before the warm up, a lot of the guys swim with our local club shannon masters or we meet at the Club a Rothaíochta TT league during the weeks. Brian Murphy with the facebook messages saying I'll be run down by his boy Paddy. I love the banter but it does bring a little mental pressure.
Itri was also a big club target race for our beginner and intermediate squads. Transition area filled with nervous first timers or the unlikely superhero novices Paul T and Martin trying to convince many they couldn't swim ! Brilliant poker players if you ask me !
The Sunshine booming out, the lake of many a missing school days adventures, calm and neatly marked.
The March of the Penguins begins with a nervous wait by the peer amongst the reeds, folks trying to line up behind me, tickling my feet. Do
I tell them I peed in my suit ? Lol
Jim mc hale was the last voice I heard screaming at the line of swimmers to stay behind the markers. The horn screamed, even looking back at the event. Things were calm. My races have become swim bikes and hold on for as long as can events ……
Running up the slip I looked back to see a nice gap. Swimming in the open water is a mix of timing strength, pushes and hold on's. A bit like that poker song …. You have to know when to hold em, know when to fold em, know when to walk away know when to run….. Good ol Kenny !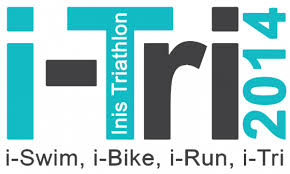 The Itri bike route is a lovely course usually with a cross wind. We race it or train on it regularly with our weekend spins. I remember Malachi on the roundabout, being relaxed and waiting to begin the push.
Being a front runner is always fun. But you have to know when to show your cards and it is never to early to early to play them ( maybe I won't tell you all the tricks)
I only started pushing once I saw the first biker. I think it was Jason Fitzgearld or Graeme Stein, it didn't matter to me at the time, I just knew that was the time to begin the race. If your fit and your able to race at your capacity then you can push for the whole event, for me, this is not the case. Breaking it down into chunks allows the suffering not to build too high.
Reaching transition, I saw Jen, our babog was still atop of John O Gormans head, my brooks runners flight light and I had athletes to chase from the tri a tri. Quick feet, quick feet, chase, quick feet chase ..,, avoid mother goose protecting her future paddlers …. Cruise home.
The run was short, but fast and it felt good, it really help both me and few team mates to get over the hump of a not too spectacular race in hotw,
I sat around after the race on my own, down by the swim start. Clapping team mates home. Seeing the smiles, watching proud partners and family cheering.
All for the team
Build for your team a feeling of oneness, of dependence on one another and of strength to be derived by unity. – Vince Lombardi
Always better winning a team trophy then anything else, I'll leave it until another post but thank you to all at ITri Ennis for having a club prize and thank you to all the GoTri crew for making it a special club day
Well done to all and thank you to All the marshals
STL
Train smart – train happy