After much due deliberation over the last Eddie Merckx tt night, and consulting with a number of cycling experts outside of our region for fairness we have settled on the below penalties
2mins tt bike
30sec aero wheels
20 sec tt helmet
Your time in the excel sheet includes these penalties!!!!!!!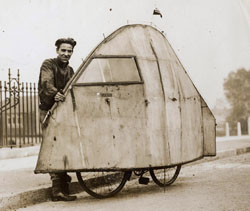 (Paddy Quinn's new bike!)
We are always delighted to welcome every and any rider to compete in our training tt league, but in the interest of competition we need to make it fair, so the above penalties will not be rescinded or overturned!
Well done to all the riders that made it out on such a bad night and during a busy period of racing.
Full TT League Table: TTResults_2012_Week_10
Once again, a Huge thank you to all the marshals if anybody is available to marshall tomorrow evening please email clubrothaiochta@hotmail.com
A big thank to club sponsors Cjm.ie + Fitzflora + flextronics
Club-Rothaíochta Na-Sionainna TT Results – Week 10