GaelForce West 2014 – Race Report
By Declan Murphy (Adventure Racing First Timer)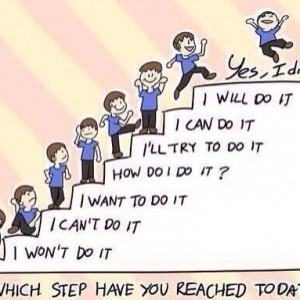 As part of our Summer holidays my wife Orla suggested we pay a trip to Westport to make use of her Aunt & Uncles house for the weekend. The weekend in question that the house was available happened to be that of Gael Force 2014 so having heard so much about the race from friends I was tempted to give it a go. I wasn't sure about being comfortably able to race the distance but after a 20K jog with the 2 Steve's (STL & Geraghty) in Cratloe Woods I entered the race with 10 days to go.
I quizzed a few people who had completed the race before regarding things from nutrition to gear etc (see tips at end of report below) as well as reading previous race reports and looking at Croagh Patrick on Google Maps and felt I was as ready as I could be for the race. Paul Tierney provided some nuggets of info following his trip to Westport for a reccie of the course as well as tips from STL, Brian, Alan, Adrian and Gearoid.
Background
So my main sporting prowess would have been on the hurling fields of Clare where I hurled at all levels with the 'Bridge (Sixmilebridge) – I took part in my first triathlon in Loughrea 2013 and HOTW Kilkee 2014 would have been my biggest endurance test to date. In fact my last words to Carthy and Iceman who had competed in both was – "Sure Gael Force cannot be any worse than Kilkee!" to which the burst of laughter made me start to think I may be taking this challenge a bit lightly.
Mayo Bound
We departed early Friday morning for what is a multi-stage registration process for GFW. First stop was at Killary Adventure centre where I received my timing chip, race number and GFW hoodie. Next stop was across the Fjord to Delphi Adventure Centre for Bike drop off. There was a bit of traffic congestion here but we eventually got in and out without any hassle. The transition area is pretty swampy here so it's a reminder that the off road terrain runs would be "soft to heavy" as they say in the equine world. After arriving in Westport I tucked into a big feed of Pasta Carbonara and hit the hay around 11PM.
Registration @ Killary
Crack of Dawn
As expected the zzzzzs were hard to come by with a lot of things running through my mind about the race – Orla had asked me to go out and enjoy this race and more than anything to be careful as I had never done such an event or had no experience running up/down mountains. Of course I agreed but like anyone with a competitive streak you go out to do the best you can and that was my intention for this race also. In fact a message from STL earlier in the week saying "Give it socks – you will surprise yourself" was just the positive thought I needed to put me in the right frame of mind.
I had registered for the first wave known as the Elite Wave – Not because I thought I could win the race but because I didn't want to have the full day gone racing – so as a result it meant a 4AM rise with the bus leaving Westport at 5AM. The race starts at a place called Glassilaun beach in Connemara, so as you can imagine it wouldn't take you long to wake up after disembarking from the 50 minute bus ride. I bumped into a few familiar faces at this stage and everyone was in an excited but nervous pre-race mood. I met Adrian Chaplin (who I soldiered with for a long time on the hurling fields) and James Skehan from Boru Tri Club along with my neighbours from home the Lockys and the craic with the boys meant the time waiting around went by very quickly.
Before long we were lined up on the beach ready for the start …
Stage 1 – Run: Beach, trail and road run (13K)
When the gun went off there was a mad scramble from the beach over the dunes to get onto the road – In fact some people took off like twas the final of the 80 metres in the community games in Mosney which would make you think you were in the wrong wave altogether but after a few minutes when we hit the first hill things started to get back to normal. After a few minutes we passed the people from Wave 2 – which contained a number of friends (Cleary/Landys/Lenihan) – who were waiting for us to pass before heading to the start line and hearing my name roared out put a smile on my face and drove me on. At this stage I was running with Chappy – a 5 time GFW race veteran – and Skehan – a legend of the Reek. I had decided myself I would go out as hard as I could at the start and take it from there and worry about fatigue when it hit me.
After 4K or so we headed off road and into an area known as the "Old Famine Greenway" which would be described as muddy and uneven underfoot conditions. This brought us to the shore below Killary Adventure Centre.
Stage 2: Kayaking across Killary Harbour (1K)
At this stage we "dibbed in" for the first time and were instructed to put on a life jacket. Unfortunately Chappy was nowhere to be seen so I needed another partner for the Kayak leg. I looked around and saw a lad in a Wicklow Adventure Race jersey and thought to myself he looks like a seasoned campaigner – "Have you kayaked before" he says to me"– "I have" says I – White Lie #1 of the day – I bent down to fix my laces for that vital 2 second delay meaning he entered the kayak first which made sure I was at the back and he couldn't see how bad I was. Truth be told, I had never kayaked before but we did manage to get a rhythm going and get across in a decent time.
Stage 3: Trail and road run (3.5K)
Disembarking onto the foothills of Mweelrea, this stage involved about 2K of a real bog run with tufted long grass and bog holes underfoot. This is the place someone could easily leave their shoe (or leg) behind but was something different than I was ever used to running wise which made it all the more enjoyable. At this stage I had met fellow GoTri team mate Stephen Geraghty and we had a chat for last 1K or so together. We both agreed we were going a bit too well but were both feeling fresh so would keep it going till we ran out of juice. Following this we were onto a laneway and eventually a narrow road leading us to Delphi Mountain Resort for Bike collection and a well earned drink.
Stage 4: Cycling (33.5K)
Leaving the Delphi valley and heading for Drummin with the next destination Croagh Patrick I heard a shout of "Keep it going Murph" and saw Chappy on my tail. After a quick chat he told me to head off myself so I switched on the jets and took off. Geraghty had taken off like he was in the Tour de France so there would be no catching him. I started to pass out a few lads and then noticed I had a stranger on my tail for 2K or so. "Are you gonna go out front and do a bit of work" I shouted back to him but he didn't even bother to answer so I decided I'd try and drop him rather than giving him an easy ride – Orla's advice of not treating this as a race were well and truly gone out the window at this stage. Some of the cycle route had been resurfaced in recent days so the loose stones did make traversing the corners quiet dangerous. One particular hill climb was something I have never experienced before and would make the Dunlicky ascent in HOTW Kilkee like a trip down a water slide – a few athletes dismounted either to walk up or stretch cramped muscles – I managed to stay on the bike but only with the help of a secret weapon.
Now when I purchased my Bike a year ago on the Bike to work scheme from TriBikes I really didn't know much about bikes but the lad in the shop told me this bike had something that "would help you on severe hill climbs" – The Granny Gear. Being honest I had never used this gear previously as someone had informed me that this was seen as cheating by the real athletes but I used it today otherwise I would have keeled over.
The best thing about a climb like this is when you have a torture filled ascent you usually have an exhilarating descent – and what a spectacular downhill it was. This gave a chance to take food on board and recover etc. I was now on my own with no one in site so was starting to wonder if I had taken a wrong turn or something but after a few minutes came across a GFW sign that put me at my ease. This tailwind on the Sheffrey Mountains was a great push to get but it eventually became a headwind on the approach road to Croagh Patrick which becomes a bog road. The final 2km of this section is on a loose-stoned and rough forestry track and was the first main test for my new tires. I started to see life again with dots in the distance of people heading up the reek. I parked my bike in the field for transition and started heading towards the mountain.
Stage 5: Mountain run/hike (Croagh Patrick) (4.5K)
A lot of talk amongst GFW athletes is "how will you attack the Reek?" There were 2 schools of thought:
i) Straight Up – Shorter distance wise but more intense on the legs
ii) Take the pilgrim trail – Longer distance but less intense on the legs
Because this was my first time visiting the Mayo Mountain I was undecided right up until the last minute which route to follow – Honestly I didn't know which direction to go for either route so I shouted up to a lad ahead of me – "Are you going straight up chief?" to which he replied "I am – Have you been up before?" – "I have says I" [White Lie #2] – "Good says he because if you haven't you're f**ked". So we attacked the mountain straight on up through the Heathers and long grass until we hit the pilgrim trail. This is where I started to question my sanity for the first time ever while taking part in sport – the loose stones & uneven surface was something I never experienced before but the heavy legs and tired mind meant I never looked up, instead all the time keeping focused on my feet. At this stage we were meeting lads on the descent and every so often I'd ask a lad "Are we far from the top?" and the array of answers made me laugh with some lads saying 10 minutes and a lad a couple of minutes after him saying 20 minutes – This simple Q&A session was keeping me going along with a few Jelly Baby's a local pilgrim was passing out near the top. About 10 minutes from the top I started to hear a voice calling my name – "Keep it going Murph" – Now on a holy mountain in a tired mental state like I was in who else could this be – Our Lord perhaps? – No – Well you guessed it, twas my shadow for the day – Chappy. "Are you using me as your pacer for this race I shouted down at him?" and we had a bit of banter up and down as we reached the top. At the top we dibbed in at the chapel – The weather was a bit cloudy so the expected great views of Mayo were nowhere to be seen. As planned I said a quick prayer for my Dad and my good friend Pat and then set about heading down the mountain.
It is true what they say about there being a skill to downhill running but I was just happy to be on my way off the reek so wasn't bothered how I managed to get down. I met James Skehan along the way who provided some great encouragement which was a big lift to morale. Following Paul Tierneys advice I was to stay on the path until I came to a mound of stones and then head straight off the side of the mountain in a straight line for the transition area, identified by the mountain rescue huts and farmyard the bikes are parked beside. I did descend a bit over cautiously perhaps but was starting to relax a bit more now the dreaded reek had been conquered. I jumped on my bike and had one last glance back at CP and smiled to myself as I cycled off towards Westport.
Stage 6: Cycling (10.5K)
The first section of this cycle was along a sealed road and then onto a very rough off-road trail section that is circa 3 km long. At this stage I arrive at the top of a hill nicknamed locally "the Skelp" which is where you need to decide how much you really love your bike? I felt the bike had been good to me today so opted to carry it on my shoulder for the 750M or so rough terrain. Back on the bike and we passed a bit of a cheering crowd who shouted encouragement to the lady in front of me saying "you're the first lady" only for some wag in the crowd to shout "and he's the second lady" in my direction! It put a smile on my face and I pedalled along taking in the scenery as we eventually came to the Quays at the entrance to Westport house. I dropped off the bike and headed off on the final leg of the day.
Stage 7: Final run (1.5K)
The finish line for 2014 was moved to the centre of town which meant an extra bit of a run up to the finish which didn't mean much to me as a first timer. The run included a detour through the woods at Westport House demesne including a leap over a fallen tree and back on to the tarmac before exiting through the back entrance gate to the grounds. The crowd had started to gather around the gate and we swung a left down towards the finishing chute where I was greeted with a loud cheer by the Murphy & Adams Clan. I dibbed out and headed for the food tent before devouring a fistful of Cola Bottle Jellys on offer.
Pain is temporary, failure lasts forever!
It is seldom I have finished an event and can honestly say "I gave it everything and have nothing left in the tank" but after crossing the line at Gael Force I knew I could hold my head high content with the knowledge I had (literally) run myself into the ground.
I think the fact I had never done the race worked as an advantage for me because I let myself go from the start with a "No Fear of the unknown" type attitude rather than minding myself for the dreaded Hills in the Cycle or Reek climb etc.
The most important thing for anyone thinking of doing this race is to remember that you will finish and that while there is plenty of pain and emotion during the race this all adds to a greater sense of satisfaction when you eventually cross the finish line.
Following the race the most frequently asked question was "Would you do it again?" to which I would answer YES – I'm told Mike & Margaret's house in Westport is block booked for this weekend for the next few years so what else would one be doing at 5AM on a Saturday morning on holidays!
Gael force By Declan Murphy