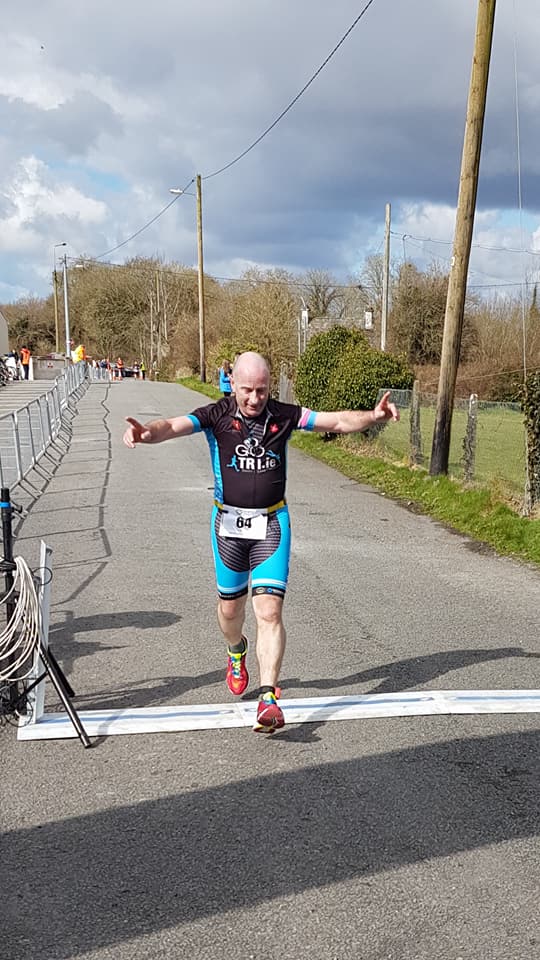 Results Night 1
Friday GoTri Flyer's 5km
Quick results for our Pb ( personal bests) chasers
In no particular order ( across the line )
1. serafina Rodriguez 27:24
2. Brigid Murdock 27:32
3. Kieran Maloney 23:49
4. Noel Marahal 21:06
5. Ger Mac 22:09
6. Ger Bowen 19:31
7. Liam Dillion 19:46
8. Caroline Sheedy 22:41
9. Brian PACER Sheedy 19:45
10. Mike Meehan 20:51
11. Jamie McCarthy 19:46
12. Thomas Brien 21:01
A huge well done to all who took part. We will do a full break down over the weekend and adjust your starting times for next weeks Training TT as we build to
#breaking40
for the 10km or what ever your pb is
All were faster tonight than predicted
just goes to show the power of a group session
Happy Friday and thanks to Brian for pacing
Onwards and upwards – if anyone else wants to take part, just let us know, it's a free training session to help you motivate your training
Yours in sport
GOTri com 2020
Training takes place on our traditional loops course – starting at Wolfetonnes ladies Gaa pitch – down the road to St.Camins around via st.Connaires and back around – 2 laps is 5km
If for any reason traffic or other events cause the road to be busy – we will use the Diamond point route.
Week 1 – 5km TT
Where are you at ?
Enter via email to gotritriathlonclub@gmail.com
17th @7pm night 1
Things you need to do !
1. With your email – give us your predicted time and we will reply with your start time
2. Wear a high viz top
3. Obey rules of the road – this is a training session
4. Follow covid guidelines and your own personal protection plan
5. If you run 25 or 45 mins we base your start on 20min goal for 5km ! If you run 17 you start at minus 3 mins behind the 20min group.
Fun for all levels 
Week 2
5km part 2 – confirmation or progression
24th @ 7pm
1. Start list based on week 1 times – new runners always welcome but please follow week 1 guidelines
2. 40min pace group paced by biker
Week 3
7.5km – august 7th
1. Start list based on previous 5km times or athletes can go with 40min pace group
2. Paced by biker
Week 4
10km date to be confirmed
All athletes are asked to wear a watch/garmin
We will have a pacer and a timer, route is always the same, start may change but finish will always be where it always is
This is being organised solely for training motivation and fun, is free to members – friends always welcom
GoTri #breaking40 Run challenge