Its has been a great 2 weeks working with the Tri Irl Hp team for the I.T.U race in Portugal.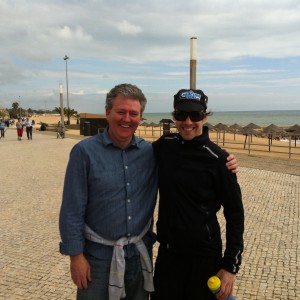 Aileen Morrison delievered a great start and some inspiration for the Junior racers Con Doherty, Aaron O Brien and Emma Sharkey going into their first international elite race on the I.T.U circuit.
Aileen took on a really hard swim under really choppy conditions, with some big names fighting it out. Ailleen got a bit beat up on the swim leg, but this didnt slow her progress in the race as she worked along with a smaller chase 2nd pack. Always very impressive to see the green white gold of our small nation being worn with pride and fighting it out with the bigger powers. Aileens chase pack was eventually swallowed with 6 riders still up the road at 30 seconds.
This was Aileens first race of the international season as she heads off on a long road of chasing her olympic dreams in London, she showed no rustiness in transition, tearing out to close down all bar one of lead pack athletes to finish a fine second place.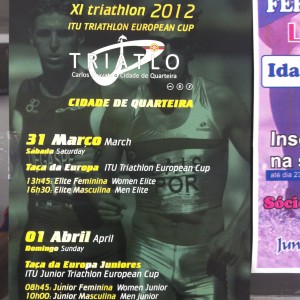 The big thing I take away from Aileens performance, is the never say die attitude she carries into racing, which was displayed in front of our leading Junior athletes, this creates the right message. We have a small program, but although it is small we do the right things, which leads to results.
Along with Aileen we have Brian Keane out on camp with us, and the two elites gave lots of vocal support to all our young squad.
First up on race morning was Emma who gave a valiant display accross all three disciplines. Off the back of the main swim pack, she chased all through the bike leg with a small group, gaining a lot of ground on the run leg. I.T.U racing is hard, 10 second gaps on the swim lead to minutes on the bike, but chatting to Emma after the race and listening to the good advice Elena has given her on her training, I expect her to come back stronger from this experience. It is clear to see, she has move on from last season but there is still work to do
next up was young O'Brien and Doherty.
Aaron led the way on the swim, exciting with the lead pack and riding smart in the bike leg, still coming back from injury issues over the winter period, chatting with his coach Lynne Algar he has the building blocks for success in this style of racing, he has the swim, swimming under the watch eye of Eoin Carrol and Ronald Claes in Ul hp squad and he is getting stronger under the snc work of DCU hp centre coach Des Earls and Lynne he is building towards being a very capable all round athlete.
Con "The Don" Doherty
The little man from the west from the GoTri team had a great race, to be the critical coach there is still work to be done, but to place in the top 10 as a 16 year racing against 19 year olds with 3 years still left at the level. Exiting the swim 20 seconds down, the second pack closed the leaders down by the end of the second lap. Con being a strong bike/runner, he showed no fear in running off the bike against some very strong competitiors and qualifying for his first junior Europeans in Israel.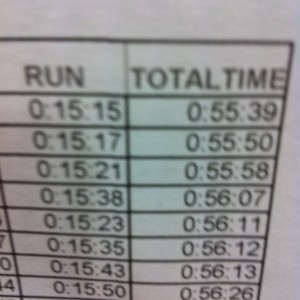 The results we achieve are achieved as part of a team, as I always say together we conquer divided we fall apart. The hp coaching team is led by Chris Jones, Managed by Elena, coaches Stephen Delaney,Lynne Algar,Des Earls and the little fellow STL
These results are only as good as our next ones, so to all the club coaches,parents and training partners every little helps and thank you for your continued support.
GoTri
I.T.U Racing, life in the fast lane