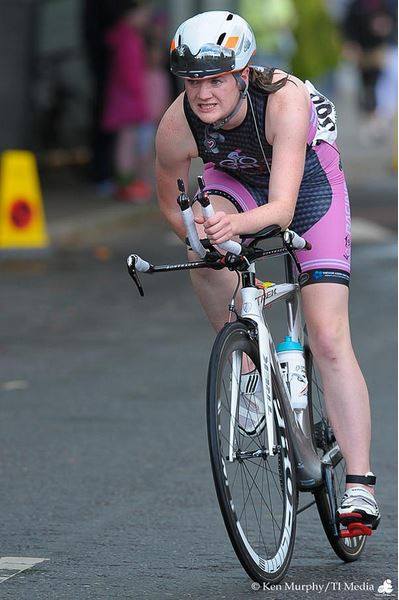 Go Fund me campaign to get our team to Euro's Please support
http://www.gofundme.com/gq39hfnk
Congratulations to GoTri Triathlon Club who have qualified to represent Ireland at the European Mixed Team Relay Club Championships in Nice, France.
GoTri were the top club at the qualification event hosted by the Acti-Snack Lough Neagh Triathlon with a combined time of 4:47:15 for their top 2 male and top 2 female finishers.
GoTri will now have the opportunity to race over the Mixed Team Relay format which is becoming increasingly popular in world triathlon with 2 males and 2 females each completing a super sprint triathlon before tagging a teammate.
The top clubs from across Europe are set the battle it out for the European Crown with Ireland now well represented by GoTri Triathlon Club.
The race takes place on October 4th and Triathlon Ireland will preview the race and clubs involved in advance of the race.
Our team for the the European challenge is Joanne Flanagan, David Richardson, Mairead Elliott and Ger Bowen.
Lets take a look at Joanne Flanagans season highlights so far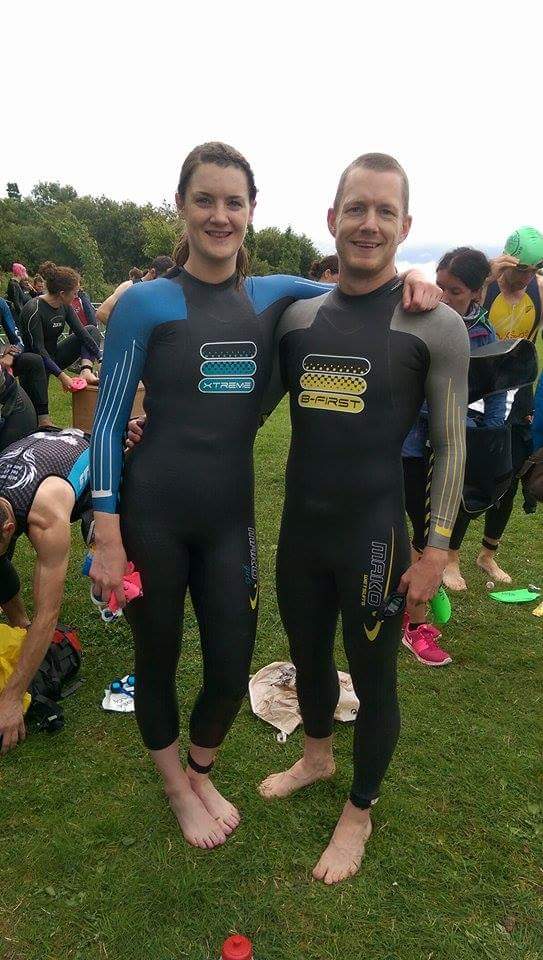 2015 Results: Joanne Flanagan
2nd in AG in Duathlon National Series
Joey Hannon Sprint Triathlon – 3rd Place
Lough Cutra Olympic Triathlon (NS) – 3rd Place & AG win
Athy Sprint Triathlon (NS & SS) – 10th Place & AG win
Salthill Sprint Triathlon – 1st Place
Hell of the West Olympic Triathlon (NS & SS) – 9th Place & AG win
Aquathon National Championships – 8th & 3rd in AG
Lough Derg Sprint Triathlon – 2nd Place
Loughrea Sprint Triathlon (NS) – 5th Place
Lough Neagh Sprint Triathlon (NS & SS) – 9th Place & 2nd in AG
Dublin City Olympic Triathlon (NS & NC) – 5th Place & 2nd in AG
Lough Key Sprint Triathlon (NS) – 4th Place & AG win
This is my 2nd season in triathlon and I am delighted with how it has gone so far – I have learned a lot and gotten some good results too. My next race is National Sprint Championships in Clogherhead in Louth on the 26th of September. At the moment I am training hard for this and the European Relay Champs the following weekend. My goal for the European Relay Champs is to race hard as a team and see how we stand up against the Europeans. This will be my first race abroad and I am looking forward to gaining valuable experience for next season.
Joanne's team mates views of her progression
Sarah Boland
I remember being on a group cycle one frosty saturday morning doing laps into Coonagh. Joanne Flanagan was struggling to keep up and retired after one lap!….how far she has come! I also remember doing a group running session through Cratloe woods and running alongside same Joanne Flanagan who was close to tears cos she hated running and couldn't keep up. If ever there was proof of hard work paying off…she's tall…dark…legs to her neck and shoulders that help her plough through the water! 🙂
Mags Jones
I remember cycling with Joanne on a training day in UL, she helped me when I had a fall at the railways tracks. She was glad to get a breather back then. We even did a little run training together for a half marathon. She is proof that hard work and commitment to training pays off. So delighted that she has this opportunity to go to Nice and represent our club.
Victoria Nicholson
Joanne is a living legend : Tough as nails and as strong as a small pony with grace & elegance in spades. Proud to know her & lucky to train & compete alongside her, an Inspiration!
Lisa Purtil O Neil
Jo first time I saw u In the pool I was told she's a swimmer… Well now ur so much more. You put yourself out there time and time again and each time pushing towards ur goals.. then making new one's…. Fast and furious you have grown in this sport, if you don't know Joanne Flanagan ur not a triathlete xx
Wow Very touching comments from team mates and friends
Onward and upwards
Joanne Flanagan European Club Championships over view