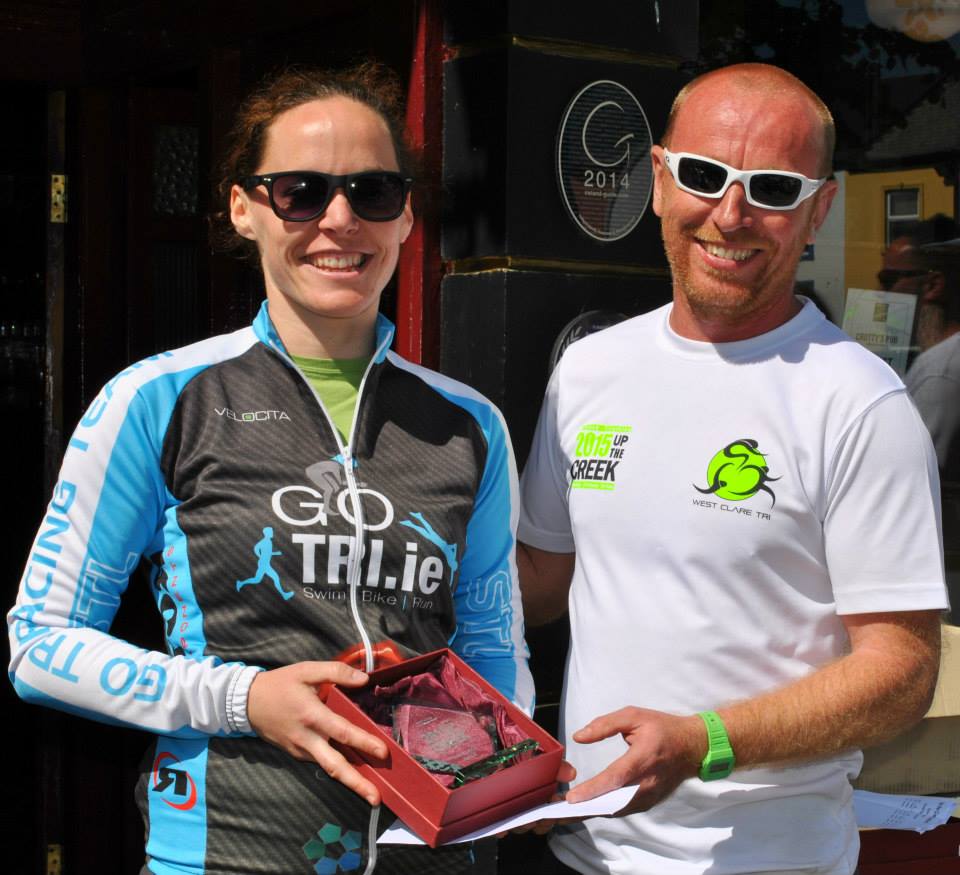 2015 Races:
This is my second season of triathlon and unfortunately it was also a slow start to the racing season for me due to injury, but with a lot of support from my club mates I returned to training and racing in June after a 2.5 month hiatus.
My first race was in West Clare at Up the Creek on the 7th June, where the intention was to finish in one piece and not end up back on the injury bench. Final result was my first podium of the year, 3rd place female.
On a high from Kilrush and from being back in the game, I went down to Carrick on Suir Sprint Triathlon after a couple of weeks of solid training. Joined by my teammates Becky Coughlan and Davy Richardson, who are also instrumental to the European Club Relay Championships team, I finished as 3rd placed female again.
Next up was a trip to Sligo Olympic Triathlon a National Series event, a tough course and my first Olympic of the year, I placed 11th female.
A week later and only a short spin out the road was ITri Ennis Sprint Triathlon my second NS event, another 11th place finish.
Two weeks following ITri, I was on the road to Dublin for the inaugural Dublin 70.3 Half Ironman. A lot of nerves going into the event due the setbacks I had at the start of the season, but once race day came they disappeared. I was delighted to finish in a time of 05:43:27 with my clubmate Erin O'Donoghue.
Following Dublin 70.3, I had a few weeks to get back into sprint distance mode, and recently competed in Lough Key Sprint Triathlon my third NS event of the year on the 6th Sept. A race I thoroughly enjoyed and finished in 8th place female and pick up a 2nd place in my agegroup.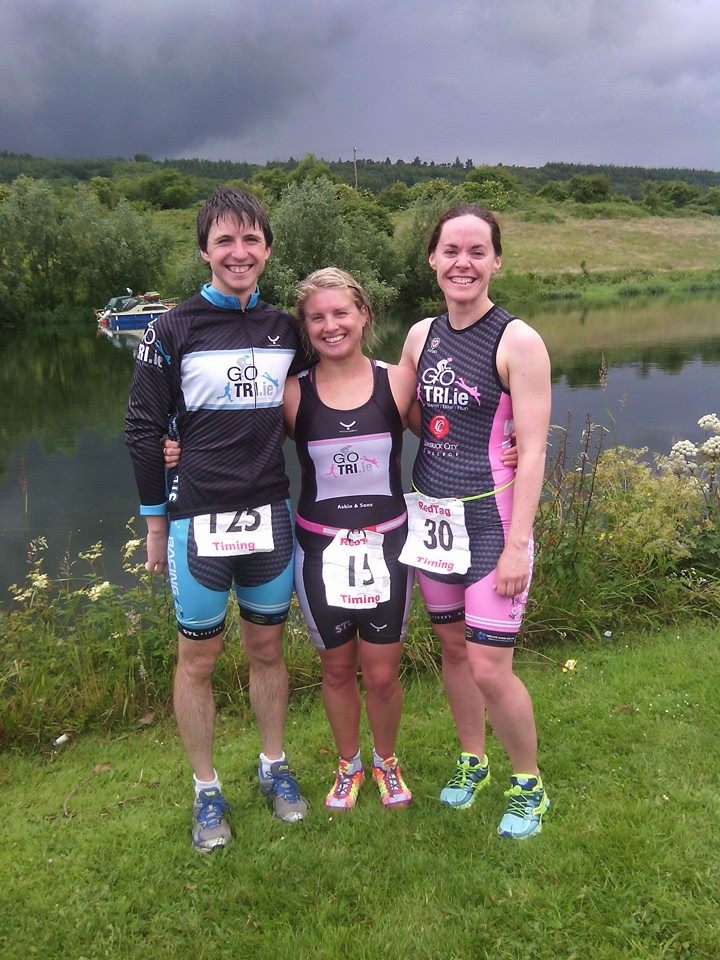 What's Next?
I am currently preparing for Pulse Sprint Triathlon in Clogherhead on the 26th Sept. It's my final NS event so I am hoping to pick up some good points for the ladies NS racing team, as we are hoping to retain our Female Vodafone Club Champions title from 2014. In addition to this the European Club Relay Championships in Nice is a big focus for me over the next few weeks. A new experience for me racing abroad and a triathlon relay, but I am hoping to do my club proud over there and I would like to thank everyone who has supported us to make this possible.
Mairéad Elliott
GoTri were the top club at the qualification event hosted by the Acti-Snack Lough Neagh Triathlon with a combined time of 4:47:15 for their top 2 male and top 2 female finishers.
GoTri will now have the opportunity to race over the Mixed Team Relay format which is becoming increasingly popular in world triathlon with 2 males and 2 females each completing a super sprint triathlon before tagging a teammate.
The top clubs from across Europe are set the battle it out for the European Crown with Ireland now well represented by GoTri Triathlon Club.
The race takes place on October 4th and Triathlon Ireland will preview the race and clubs involved in advance of the race.
Our team for the the European challenge is Joanne Flanagan, David Richardson, Mairead Elliott and Ger Bowen.
Mairead Elliott's Get me to the Euro's