Kona Kilkee as it is referred to by Irish athletes new and old treated us all to glorious sunshine and calm waters. This weather is not normal for this course and maybe the lava gods of Kona wanted to see what the future holds for some Irish athletes with ironman aspirations.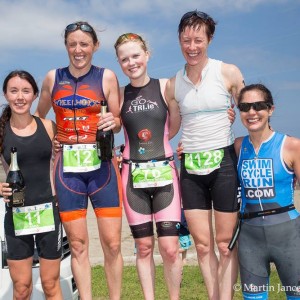 GoTri Racing team field it biggest team with 52 athletes registered to take part in hell. Our special forces units of navy seal swimmers combined with our first time warriors entered into the day full of confidence after all the training days and Monday Murder sessions, all were quietly confident of making it across the line.
The bright lights were not the only things shinning as the smiles of all the club members were delighted to see Carolyn Hayes and Anna Crooks lead the way for the team with 1st and 4th followed closely by the rest of our female team. On the Mens front Barney or Bernard Mccullagh was the leader of the pack after a few hiccups from others,of note – STL getting a penalty  but nothing can take away from the great performances of all our first time Kona Kilkee warriors.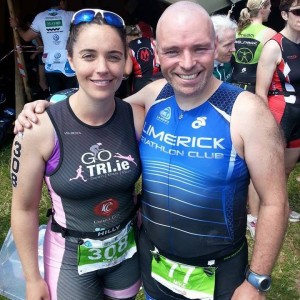 We look forward in anticipation to some of their news and views on the race.
What a great weekend HOTW 2014 turned out to be…Back to work tomorrow for a rest! 
Congratulates to all the team on the fantastic results, support and fun throughout the weekend! A big thanks in particular to Mags Jones and co  for organising the after party….venue, food and company was unreal!….thanks to Sarah Keane Boland too for the amazing cake too!
Well done to our juniors for the amazing results in Kids of the west tri at carrigoholt  and thanks to everyone who headed down after a late night to support them,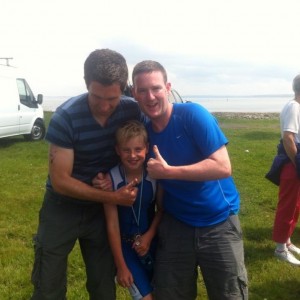 We are only half way through the season and plenty more battles left to win the war that is the national series!
We'll be planning another social outing at the end of the season!
A fill roll call of Club athlete finishers will be made here later in the day.