Ladies of Clare & Clare Time Trial Championships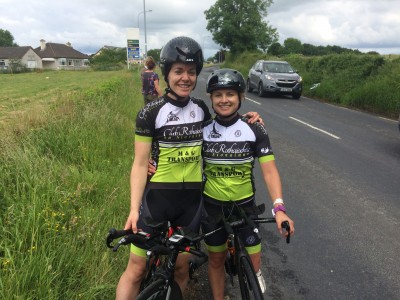 With ClubRothaiochta ladies taking all 3 top spots in the Munster TT championships is hard to look any further then Mairead, Sheila and Rebecca for the Poduim but in truth female cycling is growing in the county and although the field is not as deep as other counties in Ireland we have a high standard.
Sinnead Oaks…. Riding for Deronde, Laura Shannon riding for the Burren will surely have an impact on the outcome of what way the medals will go. Over 25km this course will test all aspects of the riders capability.
We must also mention that one day licences will be available on the night which might entice a few of the strong female triathlete community in Co Clare. Rider like Dierdre Hynes of Ennis Tri could potentially upset a few roadies, and we won't mention names but the vets ladies cat is wide open. Plenty of pedalling to be done and in this event the race to win is wide open 🙂
Ladies señor / junior and vet cats
We hope to meet you on August 11th to take on the chance of being clare TT champ for 2016
Ladies of Clare & Clare Time Trial Championships