Clare Time Trial Championship Preview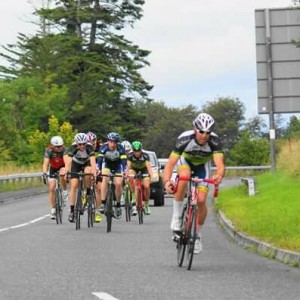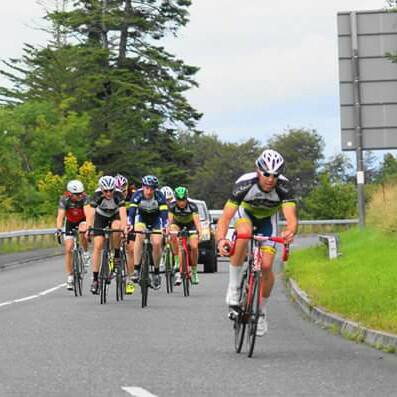 With just over a week to go we take a look at the top 5 favourites for the Clare time trial championships. Taking place under Cycling Ireland affiliation for the first time in many years, we thank the bike to work scheme for providing the upturn in cycling fortunes and revival of what was in many eyes a sport for the brave and faithfully insane until recent times.
Vincent Gleeson formerly of West Clare cc and now Mego Raw cc over the last decade has been the defacto best time trialist in the county. An engine that on his day would and could pull off a win anywhere in the green island, Vinnie is now best known for his rider managerial role but still manages to pull off consistent results and will be an outright favourite for this test of truth. Rider ranking 2/5
Mike Storan Do we look any further? Many eyes will be on the Kingdom endurance rider to take the win. A solid 2016 season has seen him reeling back the years; taking many a placing and podiums in 2016 we can only say marriage has been good to the smiling assassin. Having missed out on the road race title in 2016, the Clare man is itching to win a country title. Rider ranking 1/5
Jarlath Hassett of Burren racing team is an outside shout for the podium. Unknown too many on his day the normal sprinting power house can battle against the clock having previously taken the win in the revived Crotty cup TT in West Clare a few years back. In 2016 he has not raced as much as previous years but we can't count him out. One to watch, rider ranking 3/5
Alan Dunlea of host club Crns could potentially be a favourite for the A4 tt crown if he shows half as much enthusiasm for this time trial as he does breakaway attempts at weekend races up and down the country. It is without doubt this writer's view that the young oldie has talent but needs direction. If he can secure the lend of some fast equipment and maybe read anything by Christopher Boardman he may well contend with all of the above names in years to come. Rider ranking 4/5
Eamonn Morgan of Crns Time trialling is what floats this man's boat, he loves it plain and simple pain, him against the clock, no tactics no worrying about others just pedal hard and give it everything. Eamonn has been battling injury this year with a disc issue, but I still can't overlook him to challenge for a top 5 placing and the vet cat win. Rider ranking 5/5
Others to look out for
Sean Mcilroy of Panda Carrick Wheelers an outside favourite for the vet's category with maybe an eye for taking the scalps of a few of the younger heads Sean just can't be overlooked. He will be challenged but he will challenge with every ounce of sweat he can produce on the night. Look for him on the vet podium. Cathal Russell if luck and wind is with him could also potentially podium if the mood suits him. Juniors we look to young MacDonald of Burren racing team to take the win and keep big daddy Gary happy J , Mark Shannon could also potentially challenge for the overall but once again the mercurial rider picks and chooses his events you just never know if and where the young carpenter will show up.  Damian Roche is another of the host club lads we will need to keep an eye on the cat 3 event. Returning to form this year after a small sabbatical he will surely look to capitalise on local knowledge. Stephen Gerraty the county champion in the road race is also one of the most improved riders in 2016; it would be a season to remember is he could take the County TT championship to go with his recent upgrade to a3 and his road race title.
Race information
We have no doubt there will be a few surprises on the night of August 11th and we can't wait to welcome you all to our course.
Sign on and registration takes place in the Wells Church carpark Drumline Newmarket on Fergus
Clare Time Trial Championship Preview