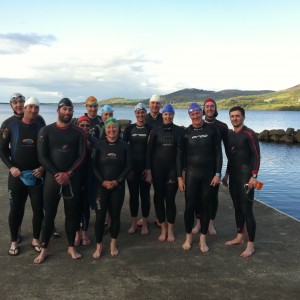 These athletes from the GoTri stable didnt race, but they helped us get there!!! Thanks crew…. grrreat training buddies
Overall Results
Anna Crooks 3rd Female, Andree Walkin 4th Female, STL 4th Male, Mairtin Grealish 6th male.
John Mangan,Brenda cosgrove, enya Johnny,Shane Geary all had great races. Great to see the guys traveling so far and racing so hard over the long season
Age-group results
Crooksy we believe her nickname to be, we are not quite sure what Mairtin calls her when forcing her out of bed for a 5:50 driving departure for swim training! Took first 25-29, STL the angry coffee drinker took first 30-34, Andree "Miss Pink" took Second place and Mairtin "the tiger" took 3rd place 30-34
A great little race with a great battle going on for National series points. The pulse team had a huge amount of volunteers and club support in a great sporting location. Getting a closed road only added to the great days racing.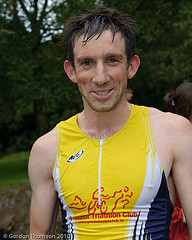 Looking back on the race from a coaching point of view, it was great seeing Andree and Anna pushing each other out there, they are two fierce competitors who are becoming close friends. I can envisage great things this winter, they have both raised the bar this year. Anna stepped up a level to take Caroline Kearney Tri and Andree took Dublin City Tri. It has been a long season, we started the hard yards last october….. they are still smiling, I am actually scared to tell them to take time off.
Mairtin,John and I all had solid races. John is after having a solid race to end his season well. Mairtin, that boy can run. I will be down the bookies later to put the bets on for next season… mark my words, there is a national title there!!
The view by Stl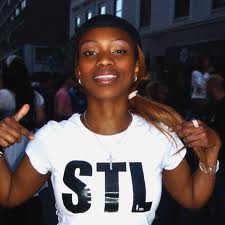 fan pick sent to GoTri 🙂
The race started with a beach start…. my inner child loves this. Dolphin diving my way to freedom and a little tussle with Mr.Harris. 3rd place after a long swim ( i am going to put it out there, that I believe Colin Bolger marked the swim course!! 750m next season please sir)
I had no bike legs, this has a tendency to happen when you dont touch your pride and joy for a while. No excuses though on a closed road, fairly flat a little draggy course one should hope for good things. I moved into second place in the last 5km of the bike I started to struggle a bit here but I knew the calibre of the athlete behind. Racing is about making moves at the right time.
T2 it should be noted that one should not highlight his own faults. I got distracted coming into T2 the smiling Eamonn Tilley and the Lovely sounds of MC friend Darren giving the encourgement, I ran down the wrong lane. The time gained in the last 5k of the bike was wasted as Harris went out the gate while I was fiddling with my shoes and re-racking my bike. I pride myself in my athletes transitions, too much time spent looking and not doing I believe.
The run. Took me until the run turn around to get going. If I am to be honest a little bit disapointed with the legs here, but you cant expect to run well off a bike and a swim if all your doing is running. The costs in terms of energy,muscle groups and soreness are too great.
One should be happy with 4th place at a national series race…. one would also be lieing if he said he was happy.
A big thank you to Fitzflora on the Van Sponsorship, I would be lost with out all the help of Dave and his staff in Eastway business park,limerick.
Pulse Clougherhead NS Sprint Tri Report