SRS 10KM results  ( CLICK LINK)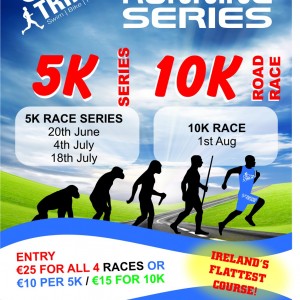 On what can only be describe as a 10k in biblical conditions where Noah would have battened down the hatches on the ark, the runners in the Shannon Running Series 10k made easy work of the the 4 lap course.
Paul Fitzgerald clocked a super fast time considering the conditions and with a 4 way battle for the rest of the podium the avid supporters ( hiding in the cars at this stage) where treated to edge of their seats performances.
Congratulations from all at GoTri.ie to everyone who took part. It will go down in the events history!
A special mention to all the first time runners who not only braved the elements but who also ran amazing first 10k times
Well done to all and thank you for supporting
STL
Shannon Running Series 10k