Mullagmhor race report
Sprint distance 8th place overall
Conditions: long ruff sea swim, windy wet bike, hilly windy run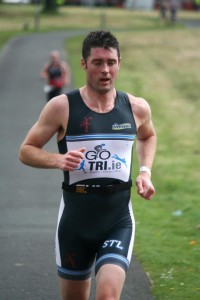 The last time I raced mullagmhor I came 3rd in the irish sprint champs with Eanna winning Tim second and yours truly 3rd.
My lead up to the race was good and we had a lovely surprise in the hotel the night before being upgraded to a suite in the clarion hotel. Jens getting the perks of a traveling triathlete coach 🙂
The team of 4 Jen was team manager, Anna was our trump card and grealish the tiger was our hope for the podium.
I had great sensations the morning of the race. The game plan was simple. I would swim it out in the lead, let Bjorne set the pace on the bike and run for gold.
But Roy keane said it best and mick mccarthy was a fool. If you fail to prepare you prepare to fail.
I had gotten new parts for my bike and didn't test that they could carry my ASS. I had a great swim. I know the water well and I used the line I new would take me into the slip. I honestly felt I could have led out the swim with a lot of time to spare.
Into t1 – a little blind- let's not speak about my transitions
Onto the bike and saddle drops as I mount my steed. Pedal pedal pedal — what to do what to do Fffffeeeeeccccckkkkk
I got to gourvans bar and shouted at the marshals for Allen keys. I was lucky and they had some there. I lost the bones of 2-3 mins. It is what it is ….
The next stupid decision – I but buried myself on the bike I went from a close first with Bjorne and Aidan to 8th to chasing third on the bike….. all that wasted energy for the run gone!
My problem was I couldn't get over the bad luck it was all I was thinking about. (you see even the coach makes mistakes — please use mine as a way of learning )
I came in off the bike with the wrong mindset for the run. I honestly came to win or to place second to mairtin nothing else was worth the effort. I jogged out and really didn't get going until the 3k marker. One should be happy to be in contention and to never let setback cloud the mind.(trigger words )
This race although it didn't go my way, thought me a lot. Back in the bucket list. Poor Jen had to console an angry athlete but the positives I take from this …… I actually had confidence to leave things for the run.
Train smart train happy
STL
Train smart – train happy
Stephan
STL Mullagmhor Tri report